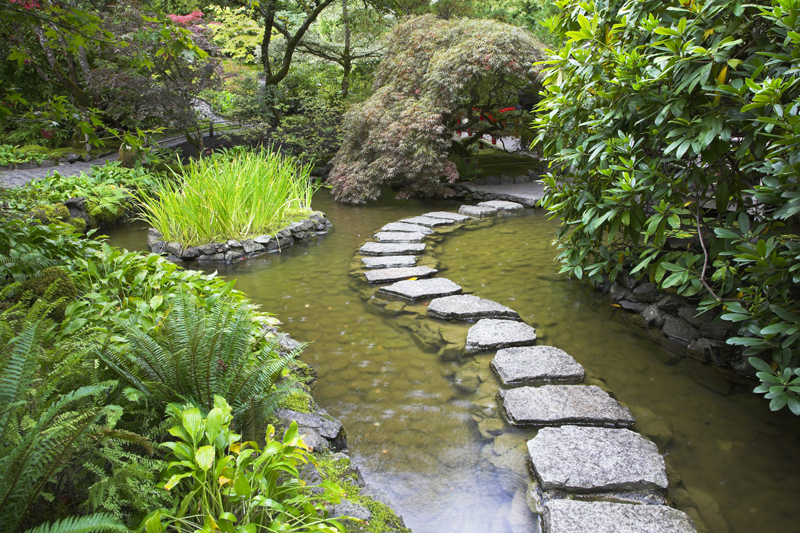 Most of us don't have unlimited time to spend maintaining the landscape. That doesn't mean we have to neglect those chores. With proper planning, care free landscapes are possible.

Choose the right kinds of plants for your situation. You need a good fit between the growing conditions and the plant. In other words, don't put an herb requiring a well drained soil into a boggy spot.

Know the habits of the plants you are buying. Are they prone to diseases or insect problems? Do they have messy habits, such as dropping fruits and seeds?

Generally, care free plants require less work in terms of dead heading, pruning, and staking. They will also be resistant to drought and the usual insects and diseases. You won't go wrong if you choose award winners, such as the All-America Rose Selections.

When designing your landscape, pay attention to the style that you choose. Formal gardens will generally require more upkeep than informal designs. So far as low maintenance is concerned, a naturalistic design is best. In such landscapes, informal beds under trees would be ideal. Planted with drought tolerant, shade loving ferns and natives, these plantings would require little attention.

Raised beds are easier to work and to weed. For those, I would recommend rot-proof woods or the newer composite materials that are generally made from recycled plastics and/or wood by-products.

Concerning flowering plants, the annuals are generally considered high maintenance. For that reason, I limit my use of these to container gardens. Annuals must be replanted every year, and often require high input in terms of fertilizer and water to look their best. These plants do deserve a place in the landscape in strategic areas. For example, you want entryways and areas around porches, decks, and patios to look beautiful.

In most landscapes, the lawn requires the most attention. That's one reason I reduced the amount of lawn I have over a period of years. I did this by expanding my easy care perennial beds.

Proper plant spacing is a crucial issue. Crowding plants together will result in the need for high maintenance. This is especially true when planting shrubs or ground covers along walkways. Determine the expected mature size of the plants. Give them a little extra space just for good air circulation. By doing this, you will have to do less pruning to keep things within bounds.

There are bound to be problem areas within every landscape. For example, the spot running along the length of the house under the eaves tends to be dry. It is hard for enough rainfall to reach any plants that are growing in that area. There are several solutions to this problem. One is to use gravel beds like those seen in Japanese temple gardens.




Related Articles
Editor's Picks Articles
Top Ten Articles
Previous Features
Site Map





Content copyright © 2023 by Connie Krochmal. All rights reserved.
This content was written by Connie Krochmal. If you wish to use this content in any manner, you need written permission. Contact Connie Krochmal for details.