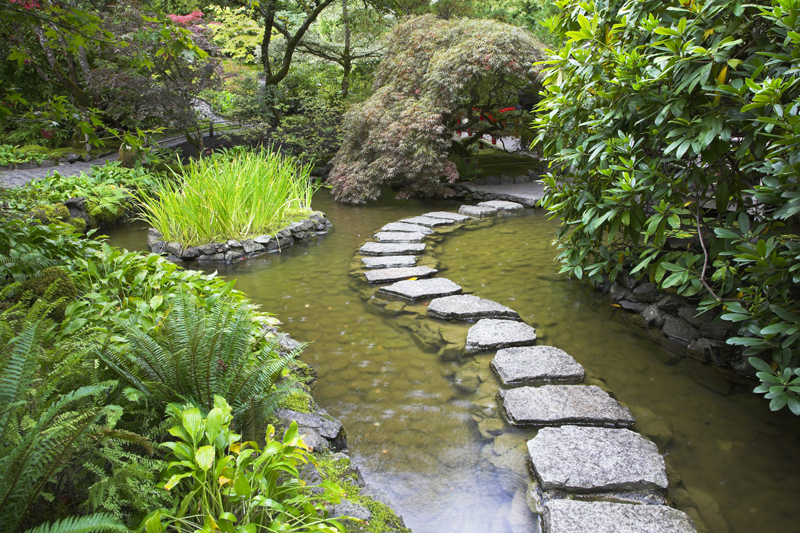 Something old or something new. Which do you prefer when it comes to fall-blooming plants? Some like the old reliables, the tried and the true ones. Among these would be the mums, pansies, ornamental cabbage and kale, and a few others.

It is all simply a matter of taste. All of these lovely plants, the old and the new, give the garden much needed color in the fall. And at the same time, it lets us give the garden a clean new look for a new season.

Pansies are among the all-time favorites for the autumn garden. I like them because they'll live through the winter and continue blooming next spring. There are many kinds of pansies available, and it may be hard for you to choose. Again, it's a question of personal preference. I like small-flowered ones with very prominent faces. Others may go for larger-flowered ones. Many new ones are available every year, so you may have to visit several stores until you find what you want.

Among the pansies are some superhardy ones called Icicle pansies. As the name implies, these were bred for cold climates. As companion plants, violas are being released at the same time. Check out the stunning solid Indigo Viola and the Regal Viola Mix, which includes purple, cream, and yellow blooms. You can sign up at their website if you want to be notified when the plants arrive in local stores.

One of my favorites for fall flowers continues to be the mum. Like pansies, the selections can be bewildering. Naturally, they're available in most every color with the exceptions being green and blue. Some of the white-flowered ones may become pinkish when the nights become cool. So if you don't want this trait, read the label or ask the sales clerk in the garden center for help. All mum flowers aren't alike, for they come in many different sizes and styles. In addition to the standard daisy-like flowers, you'll find some have especially decorative petals and shapes. Those with long curled petals are called spoon mums. Not all mums are true perennials, as some tend to die out over the winter. If this concerns you, read the label so you pick a truly perennial one.

For best results, choose your mums early in the season and get them planted out as soon as possible. Those planted too late often do not survive the winter.

Of the unusual mums, my favorite is the Belgian type mums. These are incredibly different due to its ball shape. The entire plant is completely covered with blossoms. Because of the unusual shape, they resemble a standard or a topiary more than a regular mum. Because they're so formal looking, they would make great container plants for entryways and the like. Don't overdo it though because the effect could be overpowering. One should be enough in a given spot. In that way, they serve as a focal point.

In addition to ordinary perennial mums, there is a group known as My Favorite Mums. These are very tolerant of heat, and are suited to most climates. Give these plants plenty of room for they are huge, often taller than wide at maturity. They are very easy to grow. These will require no pinching. A mature one-year-old plant can have up to 5000 blossoms. They even attract butterflies. These are available in a range of colors.

Regarding ornamental cabbages and kales, these are long-time favorites in most fall gardens. They are available in a wide range of colors and styles. Shop around until you see what you want. Or call the garden center beforehand to make sure they have a good assortment. That way you won't be disappointed. Ornamental cabbages are superb replacements for those annual flowers you have to remove from the flowerbeds.

Once the spent petunias and geraniums are pulled out, the garden can look a little empty. So use spectacular foliage plants like the kales and cabbages, since they'll last for months with little care. Though it's true that these cabbages and kales are actually edible, I wouldn't really recommend it. The reason is that sometimes greenhouses spray growth-regulating chemicals on the plants to keep them from getting overgrown. These chemicals are meant only for use on flowers and non-edible crops. If you want ornamental cabbages you can harvest for the table, then grow you own from seeds. That way you'll know it hasn't been sprayed with chemicals.

Whether you choose ornamental cabbages or kales, mums, or pansies, these traditional fall plants bring much needed color to the fall garden.


Related Articles
Editor's Picks Articles
Top Ten Articles
Previous Features
Site Map





Content copyright © 2023 by Connie Krochmal. All rights reserved.
This content was written by Connie Krochmal. If you wish to use this content in any manner, you need written permission. Contact Connie Krochmal for details.