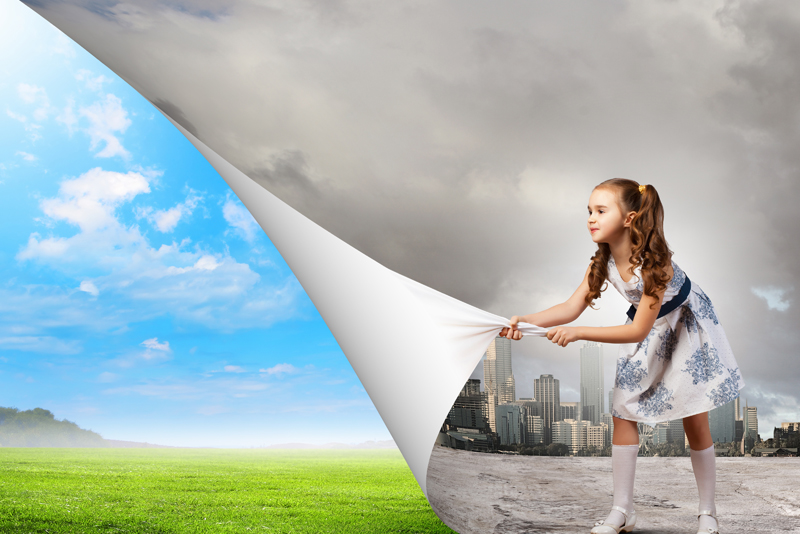 Window cleaners, abrasive cleaners, tile cleaners, toilet cleaners, and foaming cleaners. In today's age of anti-bacterial hyper-clean, you need an extra room in the house just to hold all your cleaning supplies. Besides the cost of having so many products on hand, there can be a significant environmental impact of using harsh chemicals all through your home on a regular basis.
So why not save some money and make a greener choice in the process? All you need is white vinegar and baking soda. Yep, those two non-toxic products will keep your home sparkling clean and smelling fresh.
Vinegar


One part water to one part vinegar makes a handy window cleaner that won't leave streaks.


Rinsing washed dishes with diluted vinegar will cut the soap residue.


Clean out the innards of your drip coffee maker by running a half and half mix of water and vinegar through a brew cycle. Stronger if you have a lot of mineral build-up in there. Run a couple of cycles with plain water to rinse it out before brewing any more coffee.


Straight vinegar can clean and deodorize a wooden cutting board. Helps kill germs too.


Baked-on food in a microwave will wipe away if you place a small bowl with a tablespoon or so of vinegar in a cup of water, along with a few drops of dish soap. Run on high for about 3 minutes and then let sit (don't open the door) for another 10 or 15 minutes. The steam will loosen all the mess.


Baking Soda
Add a little water to baking soda to make a paste. You can clean all kinds of things from sinks to pots and pans with this lightly abrasive cleanser. Works especially well to take coffee stains out of cups. Heck, you could clean most of your house with this.


A small open container of baking soda in the fridge will absorb all those food odors.


Sprinkle in shoes to help with any smells.


Pour some soda with warm running water down your garbage disposal to keep it fresh and clean.


Dust over your carpet with it before you vacuum to help draw out pet or smoke smells.


Burned on grease or food can be cleaned easily from pots by pouring a layer of baking soda over the it, along with a little bit of water to moisten. Leave over night and it should wipe clean the next day.


A little baking soda on a wet toothbrush can replace your typical toothpaste.


Freshen up the inside of your dishwasher by running a cycle with baking soda instead of soap.


Not a cleaning tip, but helpful anyway. Keep a box of baking soda next to the stove. If you have a grease fire, baking soda poured on it will smother the flames. You shouldn't use water because it will splatter.




Related Articles
Editor's Picks Articles
Top Ten Articles
Previous Features
Site Map





Content copyright © 2023 by Terri Paajanen. All rights reserved.
This content was written by Terri Paajanen. If you wish to use this content in any manner, you need written permission. Contact Farjana Amin for details.