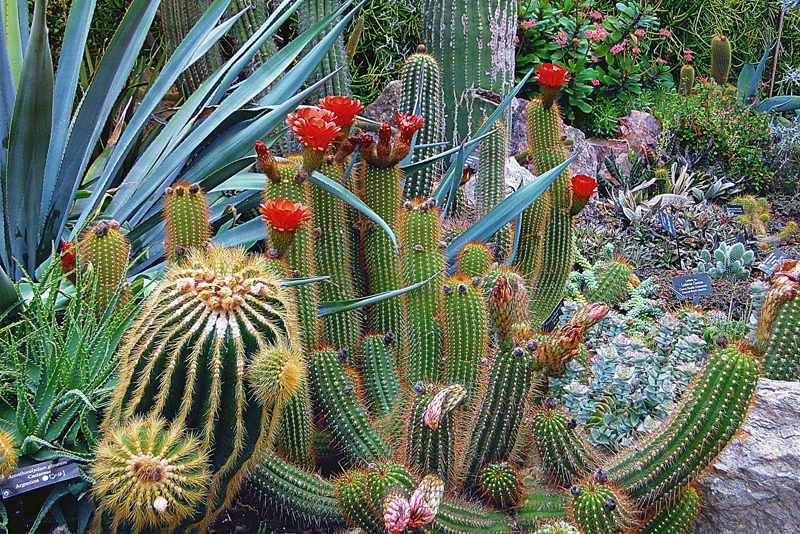 Moss rose, a native of Brazil, has a lot to offer. Also known as sun rose, rose moss, purslane, and portulaca, this has vivid flowers in various colors. These include white, yellow, orange, purple, and red among other shades and gradations. Some are striped and bicolored.

This vividly flowering succulent can serve a range of uses in the garden. It can also be grown as an attractive house plant in sunny, well-lit rooms.

The plants are sturdy, requiring little care. Pests and diseases are almost unknown.

If left to grow freely in the garden, most moss rose varieties will form a rounded mass of foliage, five to six inches in height. The thick, succulent leaves are borne on soft, sturdy stems. The foliage is pretty well concealed by the masses of blooms.

There are both single and double flowering ones. One fascinating aspect of the blossoms is that they close in the evening just as the sun goes down. They will do the same during the day time if the clouds become heavy or rainy.

The uses to which moss roses can be put by gardeners are very broad. These include container gardens for patios, balconies, and window sills so long as there is plenty of room for the plants to thrive.

In outdoor gardens, these are ground-hugging plants. They can be used in flower beds and borders, particularly as edging plants. They are also suited to dry slopes. For annual ground covers, they can be used to replace areas of lawn grass.

Moss roses also do extremely well in rock gardens, providing splashes of color. One thing to keep in mind is that most plants will spread very easily. For that reason, I would not recommend them for formal gardens unless you want to trim the spreading stems to keep them within bounds.

Because the plants tolerate dry conditions, they are a good choice for planting under trees. Just be sure that enough sun will reach the ground underneath the tree. Narrow trees with high limbs provide enough sunlight. Ones with very large canopies do not. Under the tree, they can get by with less water than some other flowering plants.

In the garden, moss roses are normally spaced at least 1½ feet apart, if not more. This gives the plants enough space to spread without causing overcrowding. Although the plants are not particular as to soil type, they do require well-drained conditions. These will grow in pure sand. They are actually very suitable for coastal and beach plantings. They flourish in sandy soils with low nutritional levels. There is no need to fertilize these plants.

Although these are normally treated as annuals, moss roses can survive longer if they are brought indoors at the end of the growing season. Given a good sunny exposure indoors, they should continue to grow.

What I often do is let mine die back at the end of the season when frost comes. Then, I put the basket in the basement. The seeds that dropped from the plant will germinate on their own the following spring to create new plants. All I have to do is to out the basket in a warm location in the spring, and water it until the seeds germinate. This takes about five to six days.


This site needs an editor - click to learn more!


Related Articles
Editor's Picks Articles
Top Ten Articles
Previous Features
Site Map





Content copyright © 2022 by Connie Krochmal . All rights reserved.
This content was written by Connie Krochmal . If you wish to use this content in any manner, you need written permission. Contact BellaOnline Administration for details.