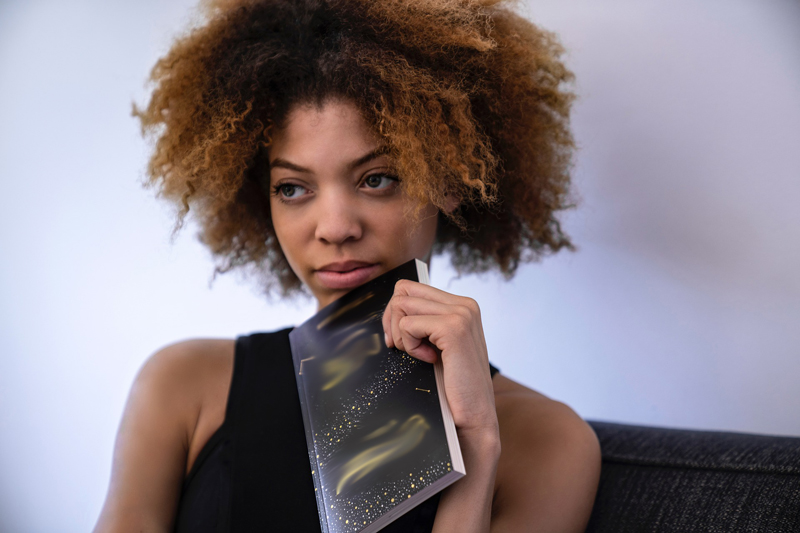 Happy Spring! Spring is a time for renewal, spring cleaning and of course new books! "Amaryllis" by Nikita Lynnette Nichols, "God Only Knows" by Xavier Knight, and "Payback" by Solomon Jones are just a few of the new releases to check out this Spring.

"Amaryllis" by Nikita Lynnette Nichols is the sequel to "A Man's Worth". Amaryllis is a beautiful but is a walking wrecking ball determined to destroy the lives of all those around her. In "A Man's Worth" she tried to destroy the life of a God-fearing church man and in "Amaryllis" she is now trying to destroy the life of her own sister. When Amaryllis comes to stay with her and her finance', Reverend James Bradley, trouble erupts. Having been mistreated by all the men in her life, including her own father, Amaryllis becomes determined to rip her sister and James apart and take him for herself. However, her plan doesn't go according to plan and Amaryllis may find herself on the receiving end of the type of devious acts she perpetrates on others.

"God Only Knows" by Xavier Knight is about the journey of single mother Julia Turner. Julia wants to put her nasty divorce and complicated childhood her so this thirty-something educator leaves a good, high-profile job in Chicago and returns to her childhood home in Ohio.
Julia takes a position as school superintendent of a Christian private school and sees it as a chance to give something back. However, she faces the unexpected when she is confronted with a secret from her past. After hiding the fact that she and her friends caused a young man to be incapacitated and hospitalized for several years and with their victim's brother still hot on their trail, Julia is faced with a tough decision. She must decide whether to hold on to her secret or tell the truth and let God handle the rest.
In "Payback" by Solomon Jones, protagonist Karima Thomas, who has been imprisoned for the deaths of a couple of drug dealers but is finally set free when her lover confesses the truth before he dies. Now free to start her life over, tragedy soon strikes. Karima's mother is stabbed to death inside of the courthouse during her trial and the police do nothing to solve the murder. Karima then decides to find the killer herself. As she tracks her mother's killer, Karima unearths a major scandal involving the power structure of Philadelphia. When Karima uncovers the identity of the killer, who is also after her, the shock rocks her to her core.
These are only a few of the new releases out this spring. Take a trip to your local bookstore or search online to see what wonderful new reads have sprung up this season!



Related Articles
Editor's Picks Articles
Top Ten Articles
Previous Features
Site Map





Content copyright © 2022 by Sonya L. Wilson. All rights reserved.
This content was written by Sonya L. Wilson. If you wish to use this content in any manner, you need written permission. Contact Nina Guilbeau for details.