Growing Cacti and Succulents Hydroponically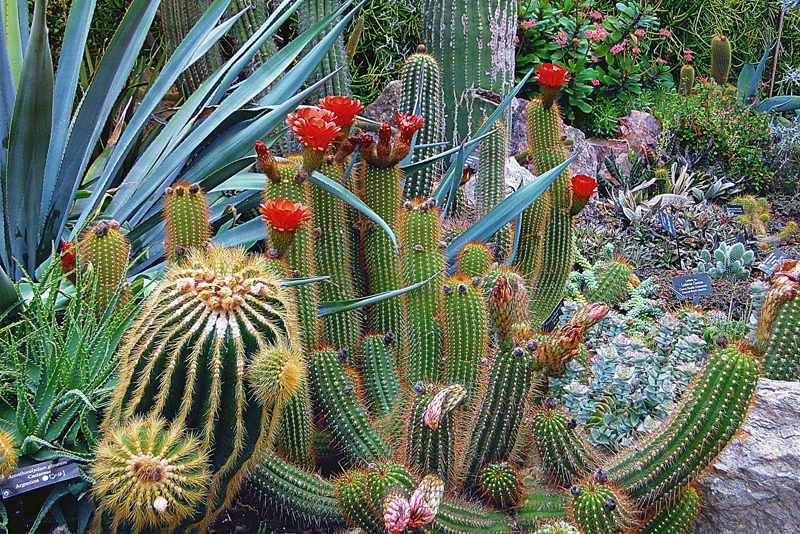 If you love house plants but find watering is inconvenient, consider the hydroculture method. This is also known as hydroponics. It is suitable for cacti and succulents.

In hydroculture, the plant's roots are grown in water containing all the nutrients required. This method is simple and easy to use.

Besides being labor-saving, hydroculture has other advantages over growth in soil. In this method, plants are much healthier, as soil-borne diseases and pests are absent. Also, the plants are usually more vigorous than those grown in soil. Watering is much easier, so there is little danger of under or overwatering.

Almost all types of indoor plants, including cacti and succulents, can be grown with this method.

Generally it is possible to transfer plants from soil to hydroculture. Sometimes, certain plants will require a lengthy adjustment period. During this time, they must develop their water roots, which are different than those produced in soil. For that reason, you may want to root your own cuttings in water or purchase plants propagated commercially for hydroculture.

Numerous kinds of hydroponic systems are available. Typically for cacti and succulents, the plants are grown in individual plastic mesh inner pots. The slatted sides of the inner pots allow water to reach the plant's roots. These inner pots are set in outer waterproof pots or waterproof trays. For cacti and succulents, some sort of aggregate or inert material is placed around the plant inside the inner pot. This material may be pebbles, gravel, perlite, vermiculite, stone chips, or even glass beads. Specially treated forms of clay are available, including Geolite and Isolite. Whatever inert material is used, it should be clean and sterile.

Before placing the plant in the inner pot, soak the inert material for several hours. In the bottom of the inner pot spread an inch thick layer of this material. If you are using a plant that was previously grown in soil, rinse the roots thoroughly to remove traces of the soil. Then, set the plant on top of the inert material, spreading the roots out. Fill the remaining part of the pot with additional aggregate to hold the plant in place.

For hydroculture, you should only use the fertilizers that are sold for hydroponics. These are especially formulated so they don't lead to soluble salt build-up.

Initially, those plants that were previously grown in soil will need more attention than the ones grown in water. Over a period of four to six months, these will develop the water roots that they need to grow hydroponically. As the old roots decay, they should be removed by lifting the plant from the pot and rinsing it under running water.

Routine hydroculture care consists of changing the nutrient solution, and rinsing the aggregate and containers.

Generally, the plants rarely need repotting except for every couple years. They should be repotted only when the roots fill the inner container.

Other than that, plants grown under hydroculture will demand very little attention.


This site needs an editor - click to learn more!


Related Articles
Editor's Picks Articles
Top Ten Articles
Previous Features
Site Map





Content copyright © 2023 by Connie Krochmal . All rights reserved.
This content was written by Connie Krochmal . If you wish to use this content in any manner, you need written permission. Contact BellaOnline Administration for details.