Some Common Plant Problems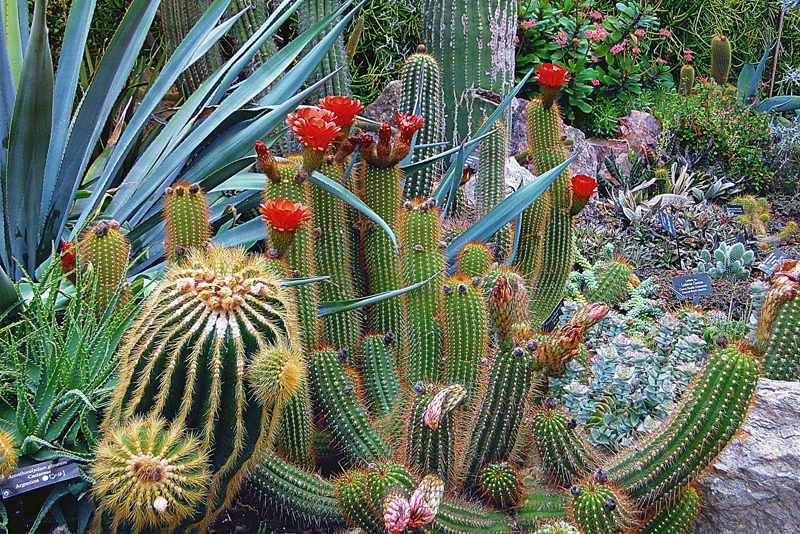 Cacti and succulents suffer from fewer insect and disease problems than most other plants. Yet, they still have their share. Here is a simple guide to the most common things that occur.

Cacti and succulents don't need as much fertilizer as other plants. However, this doesn't mean they can't experience nutritional deficiencies under certain situations. The most common signs of nutritional deficiencies are yellowish patches on the plant or a fairly uniform loss of green color. There can also be a change of color from green to red sometimes.

Viruses don't commonly attack cacti and succulents. Typically, many plant viruses are spread by sucking insects. Signs of viruses include streaks and mottled areas. This may take the pattern of small, yellow-circled rings. There will be irregular mottling with gradations between the light and the dark areas on the plant.

Bacteria attack plants as well as people. Bacteria typically cause dead spots on plants and rots of various sorts. There can also be sunken spots on the plant. In both of these cases, the bacteria can cause a bad odor.

Plants are sometimes attacked by various kinds of fungi. Fungi can cause a host of different symptoms, sometimes making it hard to diagnose. Typically there will be some kind of sign of discoloration on some part of the plant. It may occur as little rusty spots or irregularly-shaped discolored areas, often with smaller, colored spots inside.

There may be small decayed splotches, or small black spots somewhere on the plant as well. These may also appear as small pustules—black, yellow, orange, or felty. In extreme cases, there will be dead or necrotic spots. In the case of fungi, the tips of the growth will be distorted. Sometimes, there will be lesions surrounded by narrow zones of dead tissue.

Now, so far as what can be done about these problems some are treatable while others are not. In the case of viruses, all we can do is dispose of the plant and hope that it wasn't spread by the insects to other nearby plants.

In some cases, bacterial outbreaks are treatable. But this isn't always the case. Sometimes, the best we can do is to discard the plant and start over. The good thing is that most bacterial problems can be avoided indoors by providing warm sunny growing conditions and avoiding overwatering.

Deficiency problems are the most treatable. Fungi can be treated, but this usually requires chemicals. However, fungicides aren't cure-alls. In some cases, the fungal infection may be so far advanced that the plant can't be saved. The best thing we can do is to give our plants good care so they are less likely to be attacked by fungi. Most fungi thrive in moist, wet conditions. By giving our sun-loving cacti and succulents the amount of sunshine they need to do well, we can prevent fungal outbreaks.

This site needs an editor - click to learn more!


Related Articles
Editor's Picks Articles
Top Ten Articles
Previous Features
Site Map





Content copyright © 2022 by Connie Krochmal . All rights reserved.
This content was written by Connie Krochmal . If you wish to use this content in any manner, you need written permission. Contact BellaOnline Administration for details.