Finding Serenity On A Cruise Ship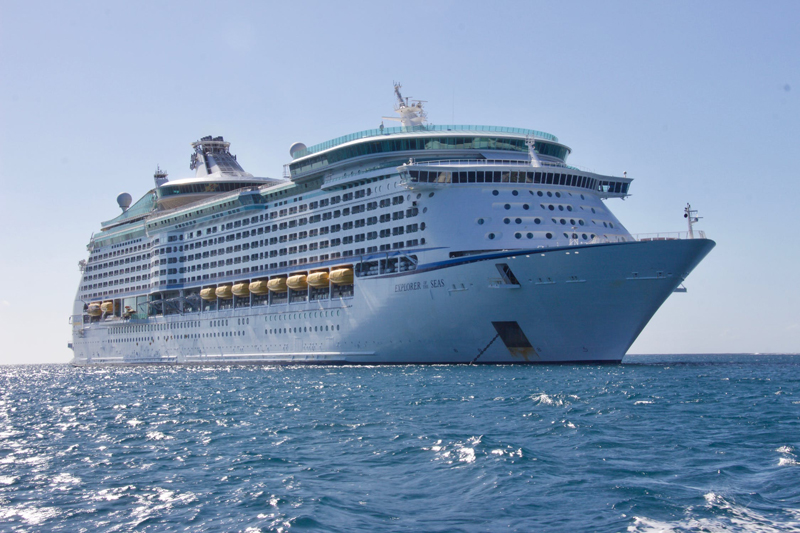 There are a number of options for a restful cruise vacation. Some take a little pre-planning, but others will work even on the most crowded ship. If you're looking for a peaceful cruise vacation, here are seven tips that will help you find nirvana at sea.

1. Pick a smaller ship. It's easier to find tranquility on ships that are less packed with people. A number of cruise lines specialize in more intimate sailing experiences on ships that hold no more than several hundred people. These tend to be quieter sailings. Because of their smaller size, these ships can often venture into interesting, off the beaten path ports that cannot accommodate larger ships. Take a look at more intimate cruises like those offered by Un-Cruise Adventures, Lindblad Expeditions, Star Clippers, Hurtigruten and others.

2. Sail during quieter times of the year. Vacationers who aren't sailing with children often prefer to travel during the school year when large ships tend to have fewer kids on board. While there may be preschool children on major cruise line ships at these times, most parents prefer not to take their kids out of school for family vacations. If you're trying to avoid large numbers of children onboard, stay away from summer cruises, Thanksgiving and December holiday periods, and sailings during other popular school vacation times.

3. Book the right room. Choosing the right stateroom can make a big difference in finding peaceful enjoyment on a large cruise ship. If price isn't a major concern, opt for the private VIP section on Norwegian Cruise Line or MSC ships. These "boutique hotel within a ship" areas contain suites and villas serviced by attentive concierges and butlers. Guests staying in The Haven on Norwegian Cruise Line, for example, have access to private dining areas and secluded courtyard/pool environments that are only available to other Haven guests. If your vacation budget doesn't allow that kind of splurge, consider booking a balcony stateroom offering a quiet spot to read and enjoy tranquil sea views. No matter what, however, carefully study your ship's deck plans before reserving any type of cabin. Look for a quiet room away from noisy areas like elevators, lounges, and children's program facilities. Also thoroughly review the deck layouts above and below the cabin you're considering to see what's located above and below your room. Connecting rooms may pose problems on some ships without proper soundproofing.

4. Head for the adults-only areas. Cruise lines understand that many guests are seeking quiet relaxation. As a result, many major cruise lines have introduced adults-only areas dedicated to peaceful enjoyment on their ships. Some of the best are the aptly-named "Serenity" areas on selected Carnival Cruise Lines ships. These adults-only Serenity sections on the ship's upper deck feature special cushy towels, padded lounge chairs, hammocks, large clamshell-type padded loungers, whirlpools, and even waterfalls and bars on some ships. Best of all, admission to these areas is free for all adult guests. Other cruise lines also offer adults-only areas at a charge, however. These include The Sanctuary on Princess Cruises ships and some of the adults-only sanctuary areas on Norwegian Cruise Line. If you're planning to sail on Royal Caribbean or Celebrity Cruises, check to see if your ship has an adults-only Solarium area.

5. Seek out tranquil spots onboard. If you're looking for additional relaxation areas on a large ship, head to the Promenade Deck. It's generally a shady, peaceful place to look out over the ocean or read in a lounge chair. On some cruise lines, particularly Celebrity Cruises, ship libraries are designed to be spacious affairs with large open areas for lounging. Carnival Cruise Lines' Carnival Breeze has the Library Bar, a perfect venue for enjoying a favorite glass of wine while reading a good book. Purchasing a pass for the spa's Thermal Suite is another soothing relaxation option. Some of the newer ships have elaborate Thermal Suites with contoured heated tile beds, large whirlpools, and aromatherapy saunas. Check them out early in the cruise as a limited number of passes are sold for each voyage.

6. Choose your dining venues wisely. Cruise ships offer a variety of dining options, particularly on newer ships. To avoid that "cattle call" feeling during meals, stay away from the ship's Lido buffet areas during peak dining times. The Lido buffet can be a good option for a relaxing dinner, though, particularly with children or after a long day in port. To avoid the crowds, try to eat during off-peak times and investigate the alternative dining options available on your ship. Some of these come with an added charge, but selected cruise lines provide free alternative dining spots. Carnival's ships with Fun Ship 2.0 enhancements offer several branded alternative dining options free of charge. On Norwegian's newer ships, O'Sheehan's is a favorite free alternative dining spot. This eatery is open around the clock and serves up comfort foods for breakfast, lunch and dinner. For the ultimate in quiet enjoyment, order free room service at least once during your cruise.

7. Stay onboard while in port. One of the most peaceful times onboard any ship is when it's in port. Guests staying onboard pretty much have the full ship to themselves. It's nice to wake up slowly, enjoy quietly lounging out on the decks, or lingering over a delicious meal. If there's a port that you've visited several times or one that's not so appealing, consider spending the day your way aboard the ship instead. Frequent cruisers confide that it's one of their favorite ways to spend a day during their voyages.




Related Articles
Editor's Picks Articles
Top Ten Articles
Previous Features
Site Map





Content copyright © 2023 by Nancy Schretter. All rights reserved.
This content was written by Nancy Schretter. If you wish to use this content in any manner, you need written permission. Contact Nancy Schretter for details.