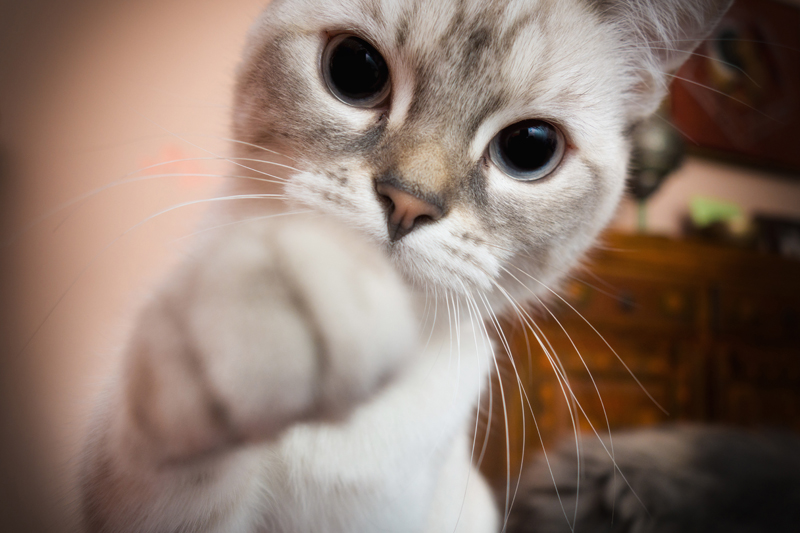 Welcome ladies and gentlemen to "Fright Night"! Charley Brewster is your typical teenager. He goes to school and loves his girlfriend, Amy. He also loves horror flicks, especially those hosted and starring the legendary Peter Vincent. But things change when he becomes convinced that his new next door neighbor is a vampire. Here are a few movie mistakes to look for while watching 1985's "Fright Night".

· At the beginning, Amy and Charley are in his room. When they kiss, he can see two men carrying a coffin from the window. The scene cuts to a close-up of Amy sitting on the bed as she removes her shirt. It cuts to a close-up of Charley, and Amy is in the background with her shirt on. It cuts to another close-up and her shirt is off again.

· Charley is walking around the house with a cross. His mother is asleep in bed and there is a close-up of Jerry Dandridge walking towards her. Notice the poster of the cars over his right shoulder along with the window, posters and ceiling beams. He's not actually in her room. He's in Charley's room. The film uses the same footage a few moments later when he throws Charley through the closet door in his room and walks towards him.

· Peter Vincent shows up to prove that Jerry Dandridge is not a vampire. He walks up to the front door and begins to knock. From the back view, he's knocking on the door with his left hand, his right arm down. When Billy Cole opens the door, the close-up view of Peter Vincent shows he's leaning again the door frame and his right arm is elevated over his head. It cuts to the back view where his right arm is down and his left arm is still up where he was knocking on the door. The scene goes back to the close-up and his left arm is down and right arm elevated again.

· Peter initially puts the crucifix on Evil Ed's forehead and it burns his skin over his left eye. But when Peter goes into the house looking for Charley's mom, Evil pops out of the bed and the crucifix mark is in the middle of his forehead.

· Peter and Charley are in Jerry's home. After disposing of Billy and seeing that Amy has turned, they're trying to find Jerry before dawn. Charley runs down the stairs while Peter is standing on the landing. Jerry breaks through the stained glass window behind Peter. In the front view (with Peter on the left of the screen), he yells "Charley" and bends down when the glass crashes. It cuts to a quick view of Jerry coming through the glass and then another front view of Peter where he bends down again.

· Peter is holding the crucifix on Jerry as the clocks signal that dawn is approaching. Jerry quickly turns into a bat like creature. Peter pushes Charley out of the way and yells "Back". It then cuts to a front view of the creature and the wires used to make it "fly" can be seen.

· At one point during the battle, the bat like creature sinks its claws into Peter Vincent's left cheek and scratches him. But the marks are never seen again.

"Fright Night" (1985) stars William Ragsdale, Chris Sarandon, Roddy McDowall, Amanda Bearse, Stephen Geoffreys and Jonathan Stark. It runs 106 minutes and is rated R for bloody horror violence and some language including some sexual references.


Get your copy of "Fright Night" here!




Related Articles
Editor's Picks Articles
Top Ten Articles
Previous Features
Site Map



Follow @IGMovieMistakes
Tweet



Content copyright © 2023 by Isla Grey. All rights reserved.
This content was written by Isla Grey. If you wish to use this content in any manner, you need written permission. Contact Isla Grey for details.