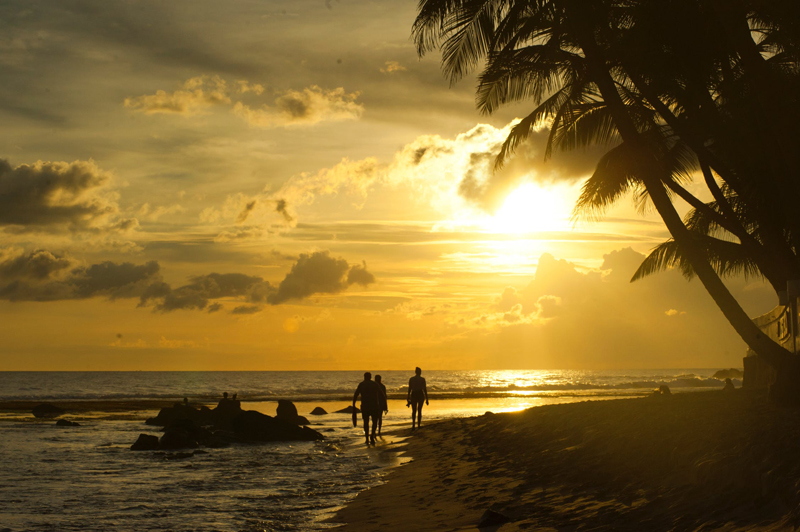 Sorrel, also known as Roselle and Jamaica Flower, has a bright, acidic flavor (it is the primary flavor in Celestial Seasoning's Red Zinger Herb Tea) and in the Caribbean it is traditionally steeped with spices and mixed with rum to create a favorite jewel-colored Christmas libation known as Sorrel Punch.

Fresh sorrel - a type of hibiscus flower grown throughout the Caribbean - appears in many Caribbean markets around the end of November, and the production of Sorrel Punch heralds the beginning of the holiday season. While it is difficult to get fresh sorrel outside of the Caribbean, the dried version is readily available and it produces a fine version of this delightful beverage.

The process of making Sorrel Punch is much the same as preparing an herbal tea: the flowers, herbs and spices are covered with boiling water and allowed to steep. This recipe calls for a two-day steeping, a process that produces a deep and delicious flavor, and then the punch stands for another two days after the rum is added. The result is a gorgeous, ruby-hued beverage redolent with the tropical flavors of ginger, cinnamon and cloves.

This island punch packs a wallop, so keep that in mind as you offer it to your guests, particularly if you use the over-proof Jamaican rum. To serve Sorrel Punch, fill glasses with crushed ice and add pour in the punch to fill the glass. Use sliced lemons, limes and oranges to create a colorful garnish.


Sorrel Punch Recipe

2 cups dried sorrel flowers
1/4 cup fresh gingerroot, peeled and chopped
1 stick cinnamon
4 whole cloves
1 cup sugar
6 cups water
1 1/2 to 2 cups over-proof Jamaican rum (or your favorite dark rum)
Lemon, lime and orange slices, for garnish


In a large, heat-proof crock or bowl, combine the sorrel, the ginger, the cinnamon stick the cloves and the sugar. Set aside.

Bring the water to a boil and pour it over the sorrel, spices and sugar. Allow the mixture to cool. Cover the crock or bowl and let and let the punch steep for two days.

Strain the mixture through a fine cheesecloth and return the liquid to the crock or bowl.

Stir in the rum. Cover once more and allow the mixture to stand for two more days.

Strain the punch a final time and place it in the refrigerator to chill.

Serve the Sorrel Punch over glasses full of crushed ice, with garnishes of lemon, lime and orange slices.








Related Articles
Editor's Picks Articles
Top Ten Articles
Previous Features
Site Map





Content copyright © 2022 by Eileen Brown. All rights reserved.
This content was written by Eileen Brown. If you wish to use this content in any manner, you need written permission. Contact Nick Marshall for details.