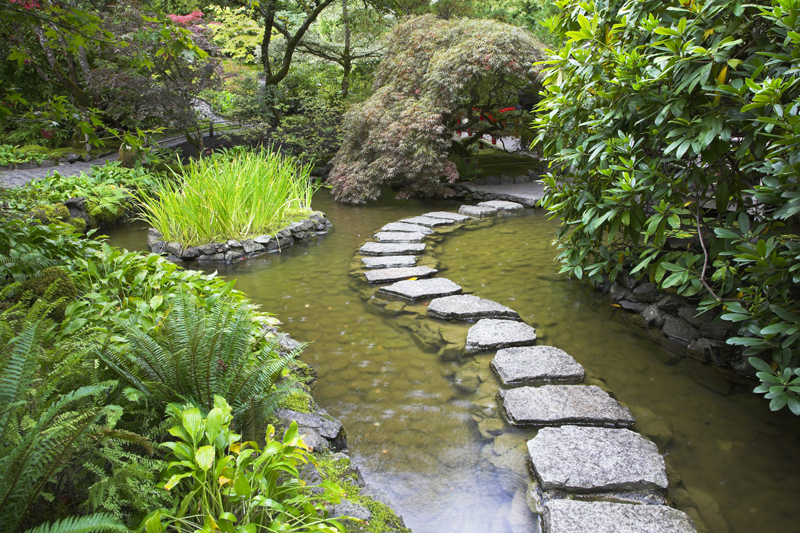 So far as garden gifts are concerned, you can't beat gardening books. There's one to suit every gardener's needs.

Gardeners are mad about tomatoes. They can find out how to grow prize winning tomatoes and which varieties are the best from Ronni Lundy, author
of "In Praise of Tomatoes." Released by Lark Books, this title also features delectable recipes as well as the low-down on folklore and history of tomatoes.

Help that gardener choose the best shrubs by giving them a copy of "Great Flowering Landscape Shrubs" by Vincent A. Simeone from Ball Publishing. It has in-depth profiles of the best deciduous and evergreen shrubs and details on how to select suitable plants for specific sites and care for them.

The "Firefly Encyclopedia of Trees," edited by Steve Cafferty, is the definitive guide to trees and forests of the world. It has hundreds of gorgeous color photos, illustrations, and distribution maps along with natural history, information on how trees function, and their many uses. There are profiles of each species with descriptions and tables.

Carnivorous plants from all over the world and their secrets are beautifully presented in "Carnivorous Plants" by Adrian Slack with photos by Jane Gate from MIT Press. This comprehensive guide provides all the information gardeners need to recognize, understand, and grow the plants indoors, in greenhouses, and outdoors.

Lone Pine has released "Wildflowers of Tennessee the Ohio Valley and the Southern Appalachians." A definitive guide to 1250 species in this 16-state area, this was compiled and edited by Dennis Horn et al. Using the keys and the color guide, you can easily identify the plants. With 800 color photos, there are detailed descriptions for each plant with details on its locations, habitats, folklore, uses, and natural history.

The best all-around source of information on edible landscaping is "The Complete Idiot's Guide to Edible Gardening" by Daria Price Bowman et al from Alpha Books. This title presents all the basics readers need in an accessible style. With easy to follow advice on everything from choosing the garden spot to non-toxic pest control, the authors emphasize space-saving methods and container gardening.

For garden makeovers, turn to Peter McHoy, author of "Rock and Water Gardens" from Southwater/Anness Publishing. With over 200 color photos, this no-nonsense guide contains step-by-step directions, plant lists, diagrams, and plans for 15 delightful gardens, including Japanese-inspired ones. The plant directory features details and descriptions for suitable species.

"Trees, Shrubs, and Vines of the Texas Hill Country" by Jan Wrede is part of the Texas A & M Nature Guides Series from Texas A & M University Press. This serves as a field guide and a gardening guide for native species. The author stresses the benefits of native plants, and explains how to nurture natural landscapes, and cope with invasives. Lushly illustrated in full color, this guide features complete descriptions, distribution, and cultural requirements for each plant.

"Garden Your City" by Barbara Hobens Feldt from Taylor Trade is based on the author's personal experiences. This how-to guide will inspire those who feel they don't have the space, and contains all the gardening basics one needs to know. Especially suitable for novice urban gardeners, this title walks readers through the entire process from finding a garden space to figuring out your growing conditions and choosing what to grow. The author also encourages readers to get involved in community gardening. This contains sample planting plans, and is illustrated with color photos and line drawings.

"Monet's Passion" contains text and photos by Elizabeth Murray. Published by Pomegranate Communications, this features garden plans and a profile for each of the artist's gardens. Lushly illustrated in full color, there are also photos of Monet's paintings which were inspired by his garden. The author reveals the engrossing history of the artist's gardens, and the principles of their design with a complete listing of all the plants he grew. There is also a detailed chronology of the gardens and a photographic essay showing the gardens through the seasons. The author presents sample plans for gardens based on Monet's.

"Gardens in the Spirit of Place" by Page Dickey with photos by John M. Hall was released by Stewart Tabori and Chang. The author takes readers on virtual tours of 18 different gardens that reflect a sense of place. These are arranged mostly according to region. For each one, there is an in-depth profile of the garden, and its creation. Among the gardens are a cottage garden in New England and a rose garden in Charleston, SC. This groundbreaking title can serve as inspiration for those wishing to integrate their home and landscape within its natural setting.



Related Articles
Editor's Picks Articles
Top Ten Articles
Previous Features
Site Map





Content copyright © 2021 by Connie Krochmal. All rights reserved.
This content was written by Connie Krochmal. If you wish to use this content in any manner, you need written permission. Contact Connie Krochmal for details.