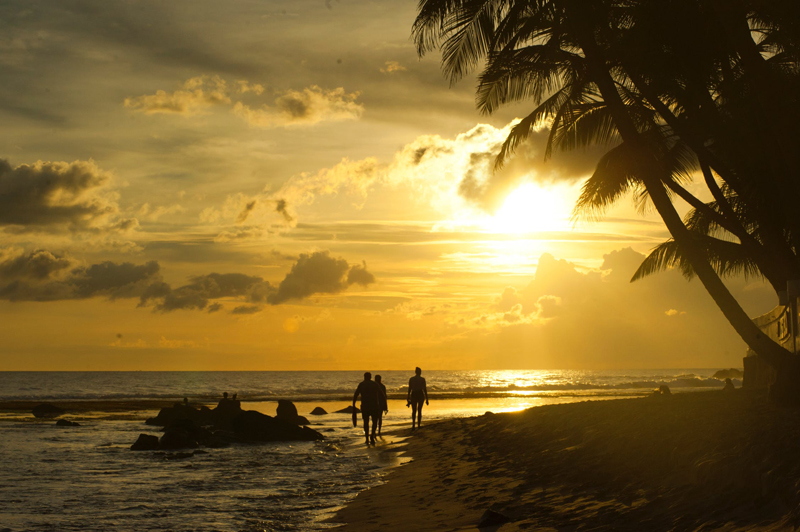 Goat meat is very popular throughout the Caribbean and curry goat may be the most common method of preparation.. Goat is quite delicious; it has a flavor similar to lamb, but is considerably milder. It's not always easy to find goat meat in the states, unless you live near West Indian markets, but in my community, it's common for two or three families to share the cost of ordering a whole goat from a local butcher and dividing the meat among themselves.

A word about curry powder...beware of most commercially prepared curry blends you find on the shelves in your supermarket. Their taste is far inferior to homemade varieties and they are not worth purchasing. Having said that, there are a couple of prepared products I would endorse: Grace brand and Jamaican Country Style are two prepared curry blends that work well and are tasty. You can often find them in the "ethnic" aisles in supermarkets. For the purists among you, I have included a recipe for a homemade curry powder.

Note: This recipe requires an overnight marinating of the meat, so you'll need to begin a day in advance.


Curry Goat

5 pounds goat meat, cut into bite sized pieces
1 bunch of scallions, chopped
3 large onions, chopped
3 Scotch bonnet peppers, minced. (For less heat, seed the peppers and remove the veins.)
1 teaspoon allspice
salt to taste
black pepper to taste
About 6 tablespoons curry powder (more or less to taste)
2 tablespoons butter
1/4 cup frying oil of your choice
2 garlic cloves, minced
4 cups chicken stock
1 cup coconut milk
Juice of 2 limes

In a large bowl, combine the goat meat, scallions, half of the onions, 1-3 Scotch bonnet peppers, allspice, salt and pepper, and 4 tablespoons of curry powder. Mix the ingredients together, coating the pieces of goat well with the mixture. Cover the bowl and place it in the refrigerator to marinate overnight.

The following day, remove the goat meat from the refrigerator and set aside. Place a large soup pot over medium high heat. Add 1/4 cup frying oil. When the oil is hot, add two tablespoons of curry powder to the pot and stir it into the oil. Cook the curry powder for a few minutes, stirring it constantly and taking care that it does not burn.
Add the remaining onions and cook them until they are translucent. Add the garlic and the seasoned goat meat to the soup pot and mix well to combine all of the ingredients.

Add the stock, the coconut milk and the lime juice.

Bring the mixture to a boil, then turn down the heat, cover the pot and simmer the goat meat for 2 or3 hours (or until the meat is very tender), adding water as needed.



Curry Powder

5 teaspoons ground turmeric
4 teaspoons coriander seeds
3 teaspoons cayenne
3 teaspoons fenugreek seeds
2 teaspoons cumin seeds
2 teaspoons whole black pepper
2 teaspoons star anise or aniseed
2 teaspoons yellow mustard seeds
1 whole clove, minced
1 teaspoons ginger
1 teaspoon grated nutmeg
1 teaspoon whole allspice.

Combine all ingredients and mix them together well. ( A mortar and pestle are great for blending the ingredients.) Store the curry powder in a tightly sealed jar away from heat and light.




Related Articles
Editor's Picks Articles
Top Ten Articles
Previous Features
Site Map





Content copyright © 2022 by Eileen Brown. All rights reserved.
This content was written by Eileen Brown. If you wish to use this content in any manner, you need written permission. Contact Nick Marshall for details.