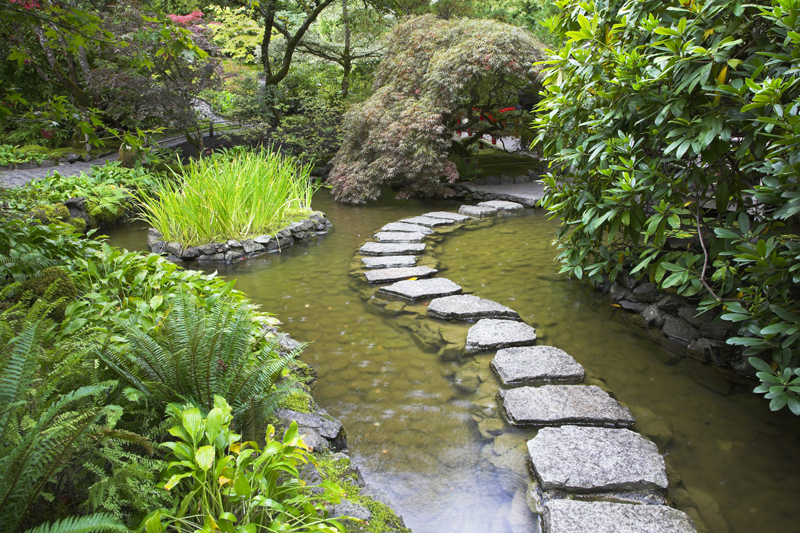 Of all the books on garden history, here are some of my favorites.

"Gardens and Historic Plants of the Antebellum South" by James R. Cothran was published by the University of South Carolina Press. Focusing on the period from 1820 to 1860, this book has become a classic. Based on research and travels, the author reveals the distinctive beauty of the gardens, the plants they contained, and their cultural influence. He quotes extensively from travel accounts, letters, diaries, and other historical sources. He explains how gardeners obtained their seeds and plants, and the source of their gardening information.

This is lushly illustrated with historic photos, botanical prints, lithographs, garden plans, and much more. The plant directory is particularly helpful. It contains in-depth information on woody plants, flowers, roses, and other species. With details on their history, he quotes from Andrew Jackson Downing and other leading horticulturists of the time.

"Josephine and the Arts of the Empire" was edited by Eleanor P. DeLorme and published by Getty Publications. Focusing on Empress Josephine's role in the arts of late-eighteenth and early 19th century Europe, this remarkable book reveals she had far reaching influence on the culture of the period. Each chapter is by a leading expert in his/her field. The topics include furniture, porcelain, fashion, jewelry, music, art, and interior design. Josephine was particularly enamored with plants, and her love of flowers had particular effects in the fields of botanical art, plant introductions, horticulture, and garden design.

DeLorme contributed the detailed chapters on Josephine's gardens and conservatory, while Peter Mitchell wrote the one on Redoute's watercolors, some of which graced the walls of her bedroom. Floral motifs showed up in other aspects of her life, such as jewelry and the delicate floral patterns she preferred in clothing. As this book makes clear, her impeccable taste became the basis of a new cultural era.

"From a Victorian Garden" by Michael Weishan and Christina Roig was published by Viking Studio. In this groundbreaking title, readers can learn all there is to know about Victorian gardens, and their use by Victorian families. In addition, gardeners can find out how to create their own period garden. The author presents the story of Point Ellice House, a Victorian home and garden in British Columbia, as an example.

It is illustrated with historic black and white photos as well as color. For each area of the landscape, the authors recommend suitable plants. In addition, each chapter highlights a particular species of heirloom plant, such as lilacs or dahlias. One of the most engrossing chapters deals with archaeology and how this can be used to learn about period gardens. The appendix is chock full of practical projects you can do, such as creating a Victorian window box garden.

"Midwestern Landscape Architecture" was edited by William H. Tishler, and published by the University of Illinois Press. This in-depth title features 13 biographical essays covering the works and careers of noted landscape architects, such as the Olmsted brothers, Jens Jensen, and others. This meticulously researched and well written title traces the development of the unique style that came to be associated with the area, which is now known as Prairie Style. Rather than adopting the usual methods used in the East, these leaders fostered a style that emphasized a new relationship with the land. Each of the essays presents a comprehensive look at each individual with examples of his/her work, illustrated with plans and historical photos.

If you want to learn about garden history, go to the original source. Now that is possible with a book released by Harry N. Abrams. "The Glory of Gardens-2000 Years of Writings on Garden Design" was edited by Scott J. Tilden. This volume presents in-depth excerpts from original works of over a hundred writers from different cultures all over the world. These individuals include designers, architects, poets, philosophers, scientists, and statesmen from each period of history. The editor arranged the material by topic, such as plant selection, color, water feature, the design process, and plant selection. Among the selected authors are Andrew Jackson Downing, William Morris, and other historical figures, such as Goethe and Edith Wharton as well as contemporary names like James van Sweden and Piet Oudolf. All of the authors share one thing—a passion for gardens.



Related Articles
Editor's Picks Articles
Top Ten Articles
Previous Features
Site Map





Content copyright © 2023 by Connie Krochmal. All rights reserved.
This content was written by Connie Krochmal. If you wish to use this content in any manner, you need written permission. Contact Connie Krochmal for details.