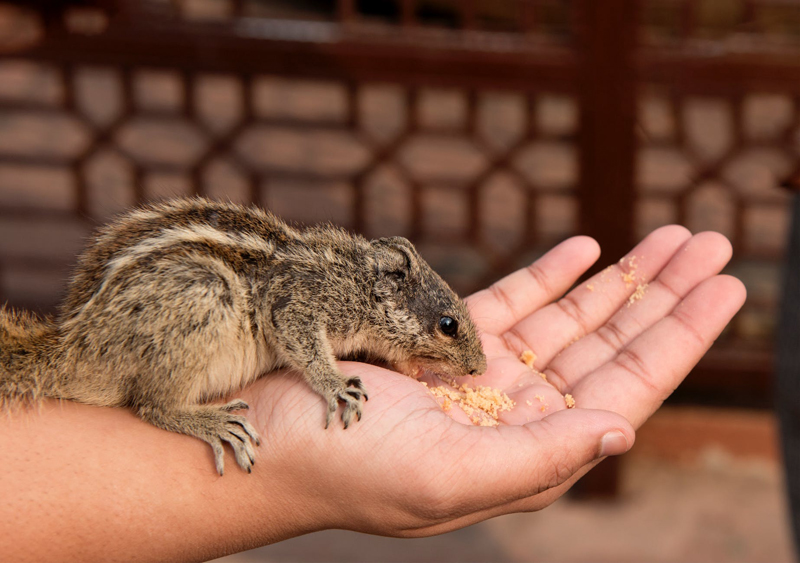 King of Clowns: the Ferret
Here is the link for the King of Clowns: the Ferret.
Google still has this URL as my article The King of Clowns: The Ferret. When I left BellaOnline the other editors overwrote my material. So the URL's no longer point to my articles. However, with my dozen or so well known articles I would like to help sort them out for you. I however, did change the title to just plain Ferret as a Pet - same article or or less :)
Many times we have exotic pets because they fascinate us – we simply enjoy them, get pleasure from watching them, benefit from observing them doing their "own thing." What better way than to spend time with them than in their own environment? I have a variety of exotic pets that I visit often.
There are many animals you won't find a book on how to take care of them, let alone how to keep them healthy, happy, comfortable, and alive.
Or worst, some people may pick up an animal, perhaps as a temporary guest, and may not know exactly where they found them, and end up returning them to a different spot. First, wildlife isn't really a pet; this is where we have gotten in a great deal of trouble, endangering not only the animals but also the earth cradling them.
Can you imagine being picked up outside of Des Moines, Iowa and being returned to San Francisco, California? You would feel lost, everything would feel strange, and you may not have the knowledge to protect yourself from a whole host of new predators. You may not have any natural food available to eat. You would feel vulnerable!
Make exotic pets of these animals in their own home. Are you interested in starfish? Do you have any idea how to take care of a starfish? I have some idea what it would take to keep a starfish at home. He wouldn't be happy, and it would cost a ton of money to keep a starfish healthy, happy, comfortable, and alive. Would the starfish ever be happy in an aquarium?
Why don't you just wonder around the tidal pools until you find a starfish? Maybe, you will find another animal that may be just as intriguing. Perhaps hermit crabs walking along the edge of the water scouting around looking for food, maybe looking for a new shell. Who knows what you will find.
When you find an interesting animal, just sit back and observe their actions in their own environment. You'd be amazed at what you will see. Go back to the same spot occasionally to see what your exotic pet may be up to now.
What other animals could you watch in his or her own environment that could be your exotic pet? I have a special pet. She is a chipmunk that lives underground in our front yard. She had three babies last year. I was so tempted to catch one of the babies as an inside exotic pet. See, I can be tempted too, but I try to do what is right.
The more I watched them, the more I realized how happy they were in their own homes, and how happy I was watching them.
I could watch them from my front porch. It turned out to be a family pet because we would all sit out and watch this little family.
We created a blind of about six feet square, where the grass and weeds weren't cut. I am sure the neighbors thought we were nuts having a huge neatly groomed yard and this six feet square of foliage in the middle.
We would watch these tiny little youngsters sneak up to the edge of the blind from their tunnel; stand up as straight as clothespins, as they made sure there was no danger nearby.
At first they didn't venture very far, they would get a couple of feet away, and then scamper back to their blind. I kept food in the blind, bird seed mixes, peanuts, and veggies. Chipmunks have quite a varied diet.
I found an indentation in the yard where an underground utility had a cap. I let the grass grow up around the cap and began putting food there. They soon made their way to their new spot to eat. I enjoyed watching the mother chipmunk teach them new things and taking them new places.
She taught them to make their way to an antique light pole we have in the yard, another hidey spot, near where I feed the squirrels and other species of animals we have around the house.
All these animals, I would prefer to keep as exotic pets outside, and watch them in their own environments. Two of these exotic pets of mine are Fox Squirrels and Common Grackles. Both of these species still clamber all over me, and my family. Yet they still have their lives and give me a new set of youngsters to enjoy once or twice a year.
It wasn't long before the little chipmunks found their way to the food dishes with all the goodies. They were so small they could hide inside the dishes, stuffing their little checks full of seeds and nuts.
I remember one time a squirrel ran up to the dish, he stopped at the dish then sprung straight up into the air. It had to have been a six-foot jump. A tiny baby chipmunk had been in the food dish and it had startled him.
Soon all the "kids" as we called them, were all heading in different directions, becoming more independent. They learned to dig holes, never leaving any dirt mounded around the hole. I wondered when they made their tunnels and chambers, what they did with all the dirt.
Soon mom chipmunk was alone again. I spent quite a bit of time learning about chipmunks. I learned that they made a hibernation chamber only for the purpose of hibernating. Then they fill in the hole leading to the chamber, basically closing the door behind them before they went to sleep.
I haven't seen the chipmunks for a few weeks now. I assume they have headed down into their new little holes for the winter. Each in their new homes with their hibernation chamber; I can't wait to see them next spring. I look forward to the new babies' next year.
Follow Exotic Pets BellaOnline on Twitter
Scroll
down a wee bit and subscribed to the Exotic Pets Newsletter; it's quick, free, secure, and confidential!
Diana Geiger Exotic Pets Editor
on
Bright, fun, and wonderful educational tool for children - I bought this for my granddaughter, she loves it.
The World of Baby Animals



My book (paperback) FERRETS: A Complete Guide


Kindle Version of Ferrets: A Complete Guide

Ferrets: A Complete Guide


PDF Version Ferrets: A Complete Guide (Access to free PDF Reader)
Ferrets: A Complete Guide
This site needs an editor - click to learn more!

You Should Also Read:
Exotic Pet Site Map
Ferrets - A Complete Guide Paperback and Kindle
Exotic Pet Shopping (the safest for your pets)




Related Articles
Editor's Picks Articles
Top Ten Articles
Previous Features
Site Map





Content copyright © 2022 by Diana Geiger. All rights reserved.
This content was written by Diana Geiger. If you wish to use this content in any manner, you need written permission. Contact BellaOnline Administration for details.