Find Your Soul On A Cruise Vacation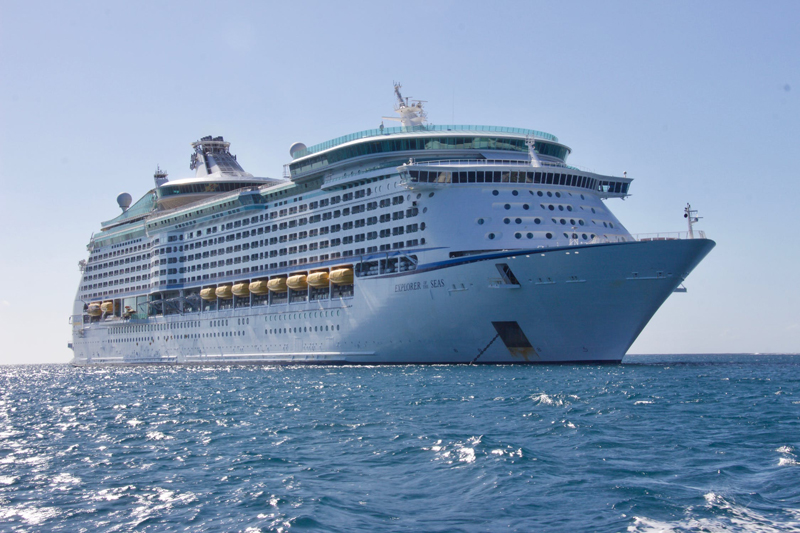 Vacations are the perfect time to relax, renew and bond with those who are matter the most in our lives. But when was the last time you reconnected with yourself? If you're like most people in today's crazy world, the last time you allowed yourself that indulgent luxury was probably years ago.

Spouses and significant others, children, work, family commitments and community activities fill every hour of our waking lives. It's hard to find the time to exercise or read a book, let alone time to focus on yourself. Without that kind of focus, however, it's easy to forget who you really are. Without that solid sense of self, it can be hard to joyously connect with others and the world around you. It's also tough to create a life that truly brings you happiness.

So, do yourself a favor. For your next vacation, choose an option that will enable you to have a great time on your holiday while reconnecting with someone very important in your life: you. Wellness vacations and spa holidays generally allow guests to do this, but now there's a travel option that allows guests to do good for others and themselves as well. It's called Fathom.

Fathom's seven-night voyage to the Dominican Republic is an innovative cruise vacation with impact. All cruise experiences are not created alike - and a Fathom sailing is like no other. While many of the activities revolve around giving back and helping others in local communities in the Dominican Republic, the cruise programming on both land and at sea delivers a long-lasting impact for its guests as well.

Those who journey with Fathom choose to travel with intention. A Fathom cruise has three major components: transformational onboard programming; land-based social impact activities; and fun excursions immersing guests in the wonders of Puerto Plata and its surrounding areas. How guests choose to spend their time and design their Fathom vacation experience is totally up to them. It's perfect for guests traveling solo or with others, since each person can do exactly what they'd like each day. Some travelers will choose to do everything together, while others will share details of their day's activities at meals.

"The act of finding one's place in this world is a lifelong voyage," says a Fathom brochure. A Fathom cruise is much more than guests imagine it will be. Fathom's goal is create the right environment for its travelers to take intentional steps and explore. Onboard cohorts create a supportive tribe for Fathom's core programs, self-discovery and learning. Some classes are required, such as "Empowering English Tutoring" for guests taking part in Fathom's social impact education programs in the Dominican Republic. Others are completely voluntary.

Many of the classes on Fathom's MV Adonia are similar to those guests would find at an upscale wellness resort, leadership retreat, or several university educational alumni programs. They are uniformly excellent – and free. They include sessions such as:

* Travelers of Fathom: Designed by Ashoka and inspired by the ever-popular Humans of NY site, this session helps guests to discover how they are Changemakers while practicing tools for sharing, authentic interactions, communications and listening.

* Design Your Life: This workshop uses design thinking to uncover guests' passions, explore ideas, and show how to make them happen.

* The Story Of You: An innovative self-discovery session demonstrating and capturing the power of storytelling, helping guests to practice and improve their storytelling skills.

Fathom's onboard programming is one of the major assets of the cruise experience. Additional activities, such as meditation and yoga, also help Fathom travelers find their Zen. The Adonia's Embody Spa is another guest favorite for relaxation and renewal, offering a wide variety of massages and other treatments.

Mahatma Gandhi said, "The best way to find yourself is to lose yourself in the service of others." That's so true. Fathom journeys are perfect for this, because they're all about travel with heart. The MV Adonia docks in Puerto Plata's Amber Cove cruise port, allowing guests to immerse themselves in the destination. While they're there, travelers can help make a difference and give back to local communities in a variety of ways.

Fathom's social impact projects focus on three key areas: education, environment and economic development. Specific impact activities include enabling English conversation and learning at local schools and community centers, producing ceramic water filters to provide clean water for local families, installing concrete floors in community homes, and reforestation and nursery seedling cultivation. Fathom also provides opportunities for guests to contribute their human capital to local entrepreneurial programs including Chocal, an organic chocolate factory in the Puerto Plata region run by a women's cooperative and RePapel, a recycled paper and art crafts business run by a women's community cooperative.

It's easy to rediscover your inner joy as you work alongside the local people of Puerto Plata. They're some of the warmest and most welcoming people you'll ever meet. Even though travelers are there for a short time, it's easy to make strong connections and see the impact of your work. Fathom also provides numerical feedback to their guests at the end of each cruise. During a single Fathom sailing, nearly 650 students and community members were helped through valuable foreign language interaction with native English speaking Fathom guests. Fathom guests also planted over 2,400 trees, produced 50 water filters, installed two concrete floors, produced almost 600 sheets of paper, cleaned more than 200 pounds of cacao nibs and wrapped over 6,000 chocolate bars.

A Fathom cruise also provides plenty of time to have fun exploring the Puerto Plata region. Guests can create their own individual schedules, deciding when they choose to participate and what they want to do. Vacationers can relax at the beach, visit historic sites, go snorkeling and sailing on a catamaran adventure, soar through the canopy on a zip line, and much more. In addition, the Adonia is docked at the 25-acre Amber Cove cruise port which features a huge pool with a swim-up boar, a large water slide and lazy river, a zip line, shopping, and a variety of restaurants and cafes.

Life is about so much more than a series of end places - it's about the paths that you choose to take and the entire experience. It's a process of exploration, discovery and learning. "Life is a journey, not a destination," said Ralph Waldo Emerson. Taking a voyage with Fathom is about sailing to the Dominican Republic to have fun and give back to others, but it's a journey inside yourself as well. You're likely to rediscover parts of yourself and see them clearly for the first time. Fathom is travel with heart – and it's good for the soul as well.








Related Articles
Editor's Picks Articles
Top Ten Articles
Previous Features
Site Map





Content copyright © 2018 by Nancy Schretter. All rights reserved.
This content was written by Nancy Schretter. If you wish to use this content in any manner, you need written permission. Contact Nancy Schretter for details.