101 Facts about Ferrets : Book Review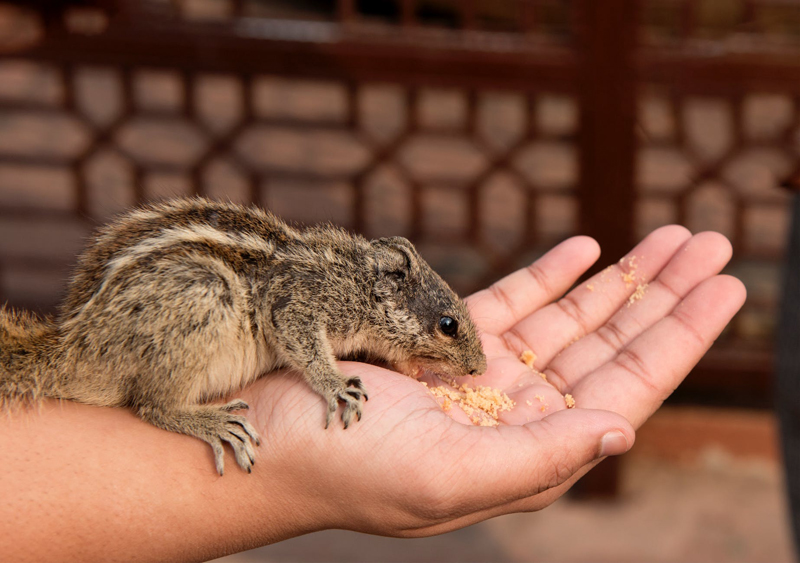 Our family's fascination with ferrets goes back quite a few years. While inspecting our newly remodeled and expanded library I decided to check to see if they got in anything new on ferrets. While we have a very nice library, pet books are fairly limited.
Books in adult non-fiction about pets/animals are in the 636 range (animal husbandry). I didn't find a lot I hadn't read already, so I went over to the computer to try other libraries in our local network. I found several books, except they were right in our own library. I looked a little closer and they were in the juvenile section same number system.
I headed over to the books and thought to myself, that's where they have been hiding the pet books. Some were quite child-like, but many were excellent resources for people that have pets or that want pets.
I found one book I couldn't resist picking up,
101 Facts about Ferrets
by Claire Horton-Bussey. I flipped through it and decided to add it to my pile of books. When I got home I picked that one out first and added it to the temporary restroom library. I read all of it in a short time. I found myself smiling and at times laughing. I found some darn cute pictures of baby ferrets (kits) and left it lie so that my husband could see it.
Later he came out smiling. He had read the whole thing. We talked about the different facts about ferrets, the reasons why, and even discussed a couple facts we hadn't known. The book is delightfully illustrated.
Later, we took the book in to my mother-in-laws room to show her a couple of pictures. Since she has been living with us she has grown fond of the ferrets. When we walked in she said she had already read the book when it was sitting in the restroom. All three adults on our side of the house picked up, read a children's book, and completely enjoyed it. I doubt if at any time the three of us have read the same book.
The accumulation of facts provides satisfactory information on ferrets; how to understand their behavior, and how to care for them.
I knew that ferrets had been domesticated for a long time; but I didn't know it was for thousands of years. I also learned that people had trained ferrets to pull wire through small tunnels. That was interesting in itself. I now knew my ferret's free ride was over. Hop to it girls you're going to work.
Thankfully, the book covered the ferrets need for socialization quite nicely. I liked that they covered legalities of owning ferrets, hopefully reaching some people before they purchase a ferret. The books states to "check with a veterinarian to see if you can keep a ferret where you live." In addition, "a special permit before you can buy and keep a ferret.
The only thing I didn't like about
101 Facts about Ferrets
, and I quote, "you need to find a breeder in order to buy a ferret." How about the thousands of ferrets in animal shelters and rescues that dearly need a home?
The book has some pretty snazzy plans for a homemade cage. In fact, I am thinking about changing my ferrets living arrangements. Though, they spend from morning until evening playing in the house and only go in their cage at night when they can't be supervised. One of them also bites our toes when we are in bed; she also steals the socks right off our feet. I will no doubt buy this book. With a combination of ferrets and grandchildren living in one house this will be a book children can grow up with; from being read to from my lap, to reading the book themselves as they get older.
Diana Geiger Exotic Pets Editor
on
101 Facts About Ferrets


Ferrets: A Complete Guide available in paperback and Kindle. By Diana Geiger (me:) Five star reviews!






Ferrets: A Complete Guide - Paperback

Ferrets: A Complete Guide - Kindle

PDF Version Ferrets: A Complete Guide (Access to free PDF Reader)
Ferrets: A Complete Guide





Scroll down a litter further and sign up for the exotic pet's newsletter. Your email is 100% safe, I never even see it. You will receive a newsletter twice a week. Once in a great while an emergency newsletter may go out, but this would be only for a big illness outbreak or other emergency. Subscribe so you will know when new content comes out!

This site needs an editor - click to learn more!

You Should Also Read:
Exotic Pet Site Map
Ferrets - A Complete Guide Paperback and Kindle
Exotic Pet Shopping - safety first!




Related Articles
Editor's Picks Articles
Top Ten Articles
Previous Features
Site Map





Content copyright © 2023 by Diana Geiger. All rights reserved.
This content was written by Diana Geiger. If you wish to use this content in any manner, you need written permission. Contact BellaOnline Administration for details.