Handcrafted Holiday Gifts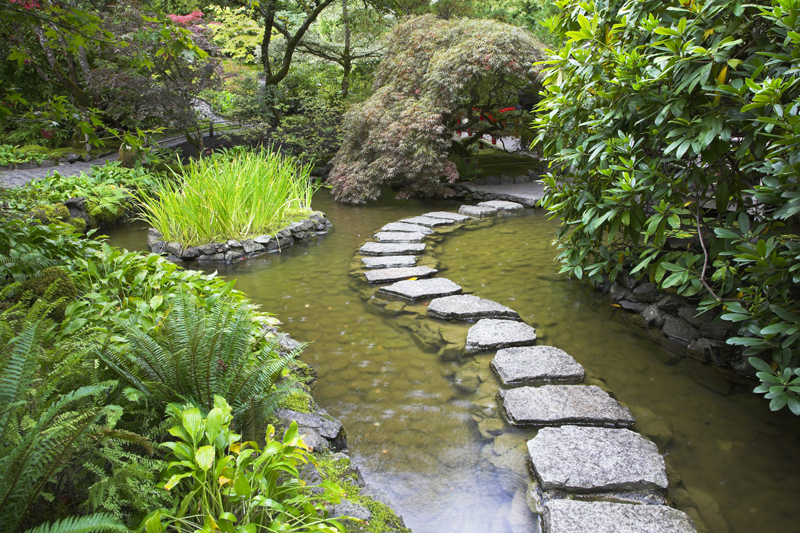 Give the gift of gardening by creating hand-crafted holiday gifts for those on your shopping list. Here are some books that will help.

Why not make a collection of handmade greeting or note cards with garden themes for a loved one? "Fabric Cards" by Bridget Gazlay from Indigo House/Grace Publications features easy, no-sew projects made from fabric scraps and no-iron adhesive. You can even take your completed card to a print shop and have color copies made to give as gifts. This color-illustrated title features 14 projects, including ones with gardening themes. For each one, the author includes patterns, a list of supplies, and step-by-step instructions. In the introduction, she covers all the techniques you need to know.

"The New Appliqué" by Trice Boerens from Watson-Guptill contains 30 easy projects made with innovative techniques, such as cut-paper, felt layering, and yarn coiling. Suitable for experienced and novice crafters, the projects include everything from pillows and quilts to scarves, gift bags, and montages. For each project, the author gives color-illustrated, step-by-step directions with templates. Among the motifs are ones of interest to gardeners, such as botanical pillows.

Watson-Guptill has also released "Pictorial Quilting" by Maggi McCormick Gordon. Create a special quilt for a loved one using simple quilting techniques presented in this easy to follow guide. The author shows how to design, choose fabrics, create, assemble, and finish pictorial quilts. She gives complete color-illustrated directions for each technique, such as hand and machine appliqué. One whole chapter is devoted to quilts with flowers and foliage along with ones of seasonal interest.

"The Art of Feather Quilting" by Judy Allen is part of the Golden Threads Series from the American Quilter's Society. This features a vast array of feather quilt designs that would be of interest to gardens. For this title, the author presents 100 patterns that can be used for both hand and machine quilting. She explains the entire process, including how to mark and stitch the designs. She also shows ways in which these designs can be used for blocks, borders, and corners. The author devotes a chapter to each type of design. In the introduction, she gives complete instructions.

Thunder Bay Press has published one of the best quilting references around. "Quilting Handbook" was edited by Viv Foster. This hard cover with a concealed spiral binding is an excellent choice for crafters of all skill levels. It has over 20 color-illustrated projects with comprehensive details on each technique and procedure, such as tied quilts as well as patchwork and appliqué. Among the projects are all sorts of projects with garden and nature motifs. Throughout the book are boxes with quick tips and ideas.

When you're planning craft projects for the holidays, don't overlook an invaluable aid—your computer printer. This can be used to create one-of-a-kind garden gifts and garden-themed projects by starting with garden photos. No Starch Press released its long-awaited title, "Creative Computer Crafts!" by Marcelle Costanza in April. Illustrated in full color, this features fifty fun and easy projects.

Especially suitable for beginners, this title walks readers through every step of the creative process from working with photos to choosing photo papers, software, and other materials. Among the projects are all sorts of items that make suitable gifts, such as sun catchers, candles, and decorative mirrors. Using the easy-to-follow instructions, diagrams, and templates, you can even print and make your own holiday cards, gift boxes, and gift bags. For each project, the author provides a list of materials and step-by-step instructions. This title is much more comprehensive than most craft books for it explains how to market your crafts.

From Four Corners Designs comes a delightful pattern collection of seasonal wall quilts with garden-related themes that would be perfect as handcrafted gifts that the recipients will treasure for years.

The Kathy Schmitz Seasonal Wall Quilts are only 12 inches by 24 inches, which are suitable for novice quilters, are quick and easy to make. These use simple piecing and appliqué with some hand embroidery for accent.

There is a quilt for each month of the year with one to suit every taste. A number of these feature nature or garden themes. I especially favor "September Wreath," featuring acorns, fall foliage, and ripe autumn berries. "November Bounty" is equally delightful. It depicts a cornucopia of grapes, and other seasonal garden produce. Gardeners would also love the "August Sun" showing an urn filled with seasonal flowers. "June Garden" contains a colorful watering can overflowing with seasonal blooms on a pinwheel background.



Related Articles
Editor's Picks Articles
Top Ten Articles
Previous Features
Site Map





Content copyright © 2023 by Connie Krochmal. All rights reserved.
This content was written by Connie Krochmal. If you wish to use this content in any manner, you need written permission. Contact Connie Krochmal for details.