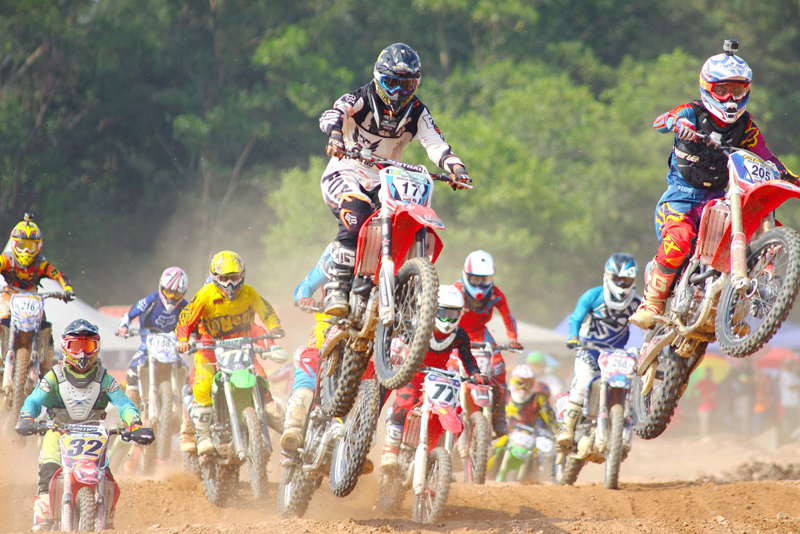 The major buzz in NASCAR for the past several weeks is what I like to call merger mania. Due to the recession and problems with the economy NASCAR, like everyone else has had to do some restructuring. Supposedly, when two teams or two organizations merge, they make each other stronger. That's what we hope to see in the 2009 NASCAR season.

The 2009 season will be one of transition. There have been teams that have struggled for a long time and perhaps a merger is the way to fix things, only time will tell. There have been many mergers not only over the past couple of months but over the past couple of years that are significant. Some of the teams we haven't heard much out for a long time and others are teams we wouldn't have believed would ever have to merge with anyone.

In 2007 Roush Racing took on a new partner, Fenway Sports group and became Roush-Fenway Racing. The negotiations took over three years to complete and in the end the parent company of the Red Sox purchased a 50% share in Jack Roush's race team. It was not a merger per se, but a joining of two totally different company's. But, the result is the same. The partnership provided the race team with increased sponsorship opportunities and a lot of money to work with. The mergers in NASCAR today hope to have the same results.

In 2008 we saw many things change in two of the biggest organizations in NASCAR. Right after the end of the 2007 season Petty Enterprises moved from it's original headquarters in Level Cross, NC. To Mooresville to be closer to the hub of NASCAR. Many believe this was the beginning of the end. When Petty Enterprises moved it became just another race team, leaving behind the legacy of a great racing family.

Also in 2008 we set the scene for another big merger. Dale Earnhardt Jr. began his first season with Rick Hendrick Motorsports. It was quite a shock in 2007 when rumors began to leak out that Dale Jr. was unhappy at Dale Earnhardt Incorporated. It soon became evident that Dale Jr. was not being respected or allowed to have any say in his racing career as long as he stayed with DEI. Many believe he made the right decision to move on and will be a better racer for doing so. But, it has certainly taken a huge toll on the company his father founded.

In 2009 Petty Enterprises will Merge with Gillett Evernham Racing. This will create a four car team that will ensure that the no. 43 will race in 2009. But the essence of Petty Enterprises is at an end. They needed and influx of capital to be able to continue to compete in the sport and the sports most successful team had to sell part of their organization to another group.

Also in 2009 Dale Earnhardt Inc. will merge with Chip Ganassi Racing and it will cease to exist as the legendary Dale Earnhardt Sr. intended. He started the company with the hope that Dale Earnhardt Jr. would one day run it. After Dale Sr.'s death the company went through major changes which of course included a major lose of talent when Dale Jr. moved on. In order to survive a merger was proposed and accepted by Teresa Earnhardt.

Who would have believed that Petty Enterprises and Dale Earnhardt Inc. would not be able to stand on their own? It shows us what times are coming to. What happens in the world is usually mirrored by NASCAR. There are only a few small hold outs left. Furniture Row racing, Red Bull racing, Penske and the two organizations everyone is chasing Hendrick Motorsports and Joe Gibbs Racing. The last two show no signs of wanting to merge with anyone, but who's to say about the others.

Big changes in 2009 as merger mania seems to be winding down and the season begins. We will have to wait and see how the mergers will affect the season and the teams involved. NASCAR as a whole is undergoing changes and this is the transition year.




This site needs an editor - click to learn more!

You Should Also Read:
NASCAR Weathering The Storm




Related Articles
Editor's Picks Articles
Top Ten Articles
Previous Features
Site Map





Content copyright © 2022 by Debbie Lester. All rights reserved.
This content was written by Debbie Lester. If you wish to use this content in any manner, you need written permission. Contact BellaOnline Administration for details.