Books for Wildlife Lovers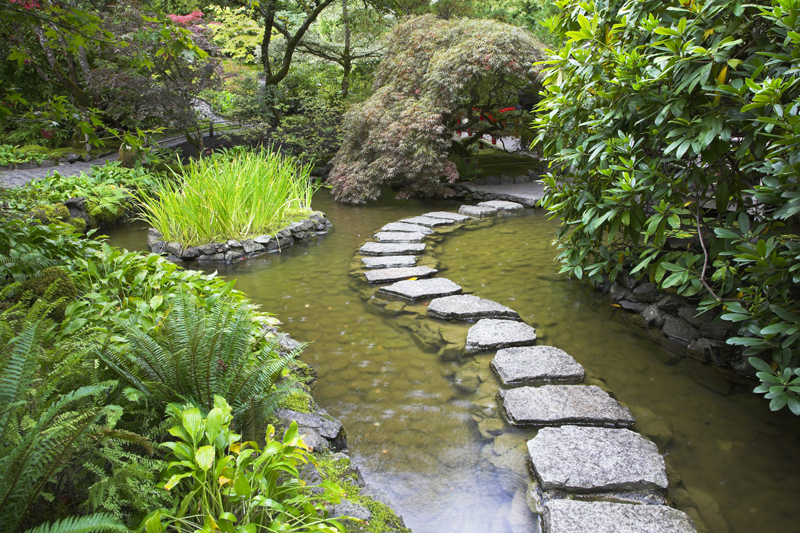 If you love wildlife and want to create a wildlife-friendly landscape, here are some books that will help.

Reader's Digest has published two very helpful guides. "Wildlife at Your Back Door" by Sharon Amos takes you through the whole process from designing your wildlife garden to choosing plants and maintaining them. Lushly illustrated with 200 color photos, this explains how to create different kinds of habitats for various kinds of wildlife, such as birds, butterflies, frogs, and salamanders. The sample designs feature planting plans, lists of plants and materials, instructions, and photos of the completed project. The plant directory is especially helpful with a profile for each species and quick lists, such as the ten best fruiting plants.

"Birds in Your Backyard" was written by Robert J. Dolezal. Published by Reader's Digest, this is a Birds & Blooms title. Readers will learn all the basics on how to provide for the birds needs and how to create a bird-friendly landscape along with details on bird watching, and the most common species. The plant directory features profiles for over 75 species. Among the 33 projects are bird houses and how to clean your bird feeders. There are complete, step-by-step instructions for each one. This title features over 600 color photos.

"The New Gardening for Wildlife" by Bill Merilees was published by Whitecap Books. Illustrated with drawings, and photos, this newly revised, in-depth guide has become a classic. The author explains how to make the most of the garden space you have whether that be an apartment balcony or a patio. Throughout, there are helpful sidebars with quick tips. The author explains the needs and preferences of different wildlife species with practical projects, diagrams, and directions for such things as bat roosts, bird feeders, and rabbit burrows.

"Landscaping for Wildlife" by Jeremy D. Garrett was published by Red River Books/University of Oklahoma Press. Written specifically for the Southern Great Plains, this will be useful elsewhere as well since similar species of plants and animals occur in other states. With color photos and line drawings, this title provides readers with all the basics on how to create a wildlife sanctuary. For each wildlife species, the author gives in-depth instructions on how to create the ideal habitat and how to provide the foods and facilities they need. There are chapters devoted to woodworking projects, aquatic habitats, and native plantings for wildlife. There is a very helpful chapter on animal/human interactions, such as what to do with snakes in the house.

"Hummingbirds of North America-Attracting Feeding, and Photographing" by Dan True, published by the University of New Mexico Press contains everything you need to know on this subject.

This title features an entire chapter on the lifestyle, habits, and natural history of these jewels along with details on their migration, and their predators.

A chapter is also devoted to feeding with complete details on choosing a feeder, stocking it, cleaning, and caring for it along with the formula you need to use. There are even tips on dealing with wasps, ants, and other pests of feeders. The author also discusses the pros and cons of feeding.

There are complete profiles for each of the 16 different species of hummingbirds with details on their favorite flowers, their habitats, the states and areas in which they live, where they overwinter, and a description and all the particulars one would want to know. There are exquisite color photos of both the males and females of each species.

The author also explains how to photograph them. At the end of the book is a species list by state and province. A special chapter is devoted to hummer trivia that doesn't fit into any of the other chapters.

"Woodpeckers of North America" by Frances Backhouse was published by Firefly Books. This definitive guide to this fascinating group of birds features everything you would want to know about woodpeckers. Measurements are given in metric as well as the usual inches, etc. One of the most helpful and interesting chapters is on the effect human activities have on these birds, such as hunting and sale of feathers. Nearly half of the pages are devoted to the individual profiles of the 28 species. For each one, there is a full description, tips on ID, information on its habitat and range, its voice, drumming and tapping patterns, its diet, migration, and breeding. In addition, there is a distribution map and valuable information on the current status of the species so far as its population is concerned. Each one is illustrated in full color.



Related Articles
Editor's Picks Articles
Top Ten Articles
Previous Features
Site Map





Content copyright © 2023 by Connie Krochmal. All rights reserved.
This content was written by Connie Krochmal. If you wish to use this content in any manner, you need written permission. Contact Connie Krochmal for details.