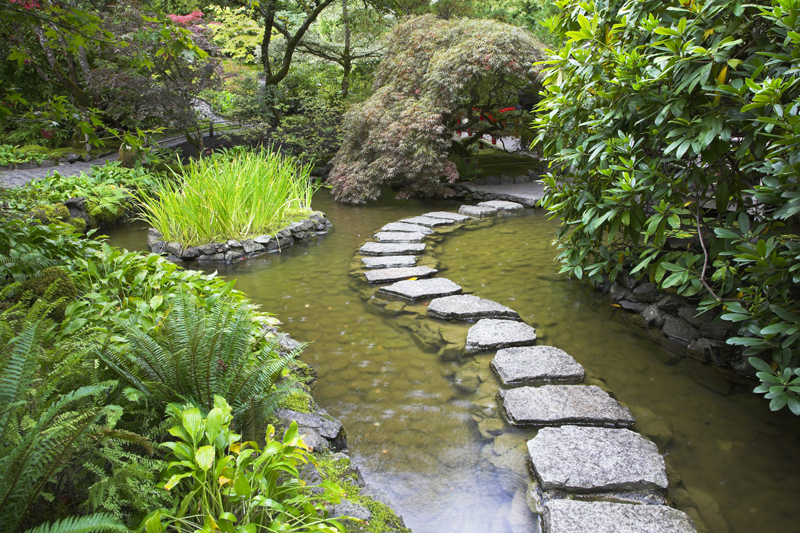 With native plants becoming so popular, here are some books that will help you identify and appreciate their unique beauty.

"100 Easy-to-Grow Native Plants" by Lorraine Johnson was published by Firefly. With beautiful color photos by Andrew Leyerle, this easy to use guide contains all the information gardeners need to successfully grow these plants. Arranged alphabetically by common name, the plant profiles have complete descriptions, information on their care and cultural requirements, natural habitats, propagation, and related species. The author also suggests suitable companion plants for each along with other useful miscellaneous details.

Quarry Books/Indiana University Press has published a wonderful series called Wild Plants in Flower. "Wild Plants in Flower-Wetlands and Quiet Waters of the Midwest" has text by Robert O. Petty et al with exquisite color photos and introduction by Torkel Korling. This has plant profiles for 45 species found in the Great Lakes region with a description, and details on their habitats. The mini-essays provide valuable insight into these habitats, how they came into being, their characteristics, and evolution as well as the challenges they face.

"A Naturalist's Guide to Field Plants-An Ecology for Eastern North America" by Donald D. Cox with line drawings by Shirley A. Peron was published by Syracuse University Press. Other titles in this series by Cox include ones on seashore plants, wetland plants, and forest plants. In this volume, the author examines all the natural and human influences on the fields and the plants found in them. The engaging stories of these plants unfold as the author reveals details about their natural history, their survival strategies, and the various uses humans have found for them. There are helpful chapters with step-by-step instructions on how to collect, preserve, and identify plants. Throughout the book, the author emphasizes conservation and habitat preservation. Amateur and professional naturalists and teachers will find this is a very useful book.

There are many regional wildflower guides. Among the best is "Ozark Wildflowers" by Thomas E. Hemmerly, which was published by the University of Georgia Press. Though this guide only covers a four-state area, it will be useful elsewhere since the plants are by no means restricted to this region. For this volume, the author focuses on 600 species with showy flowers, particularly herbaceous ones. The plants are organized by flower color, which makes it easy to identify them. For each, there is a color photo, a complete description, locations, and its uses by humans. The introductory chapters are very information with details on the ecology and ecosystems in the region, and tips on identifying wildflowers.

"Wetlands in Your Pocket-a Guide to Common Plants and Animals of Midwestern Wetlands" by Mark Muller was published by the University of Iowa Press. Ideal for hikers, backpackers, and nature lovers, this is an especially useful field guide. Other titles in this series have included "Prairie in Your Pocket" and "Woodland in Your Pocket." All of these are laminated, fold-out field guides in full color. This one features a hundred of the most commonly found species in the area. Among the plants are horsetails, rose mallow, and blue flag. The animals include several pages for birds as well as pages for insects, mammals, amphibians, and reptiles. One entire side is devoted to plants. Since a number of these species will be found in other regions of the country, this guide's usefulness is by no means limited to the Midwest. Among the plants that can be found else are the joe-pye-weed, the great lobelia, and the white turtlehead.

"America's Wetlands-Guide to Plants and Animals" by Marianne D. Wallace is a delightful children's book from Fulcum Publishing. This beautifully illustrated and well-written guide identifies and explains the various kinds of wetlands throughout the country. It is illustrated with black and white as well as color drawings. For each region, there is a map and a two-page spread showing all the species within their habitat. In each of these sections, there are engaging accounts of the sights and sounds one would find. The introduction features all the basics on wetlands, and why they are important.

The revised edition of "Forest Plants of the Southeast and Their Wildlife Uses" by James H. Miller et al. released by the University of Georgia Press in cooperation with the Southern Weed Science Society. The plants are organized by type, such as shrubs. The table of contents has an easy to use list of all the featured plants. Within each chapter, the plants are arranged alphabetically by Latin name. For each genus, there is a general description, the common names, a detailed description, flowering time, range, and ecology and its use by wildlife. The lush, full-color photos of the flowers and plants are by Ted Bodner.



Related Articles
Editor's Picks Articles
Top Ten Articles
Previous Features
Site Map





Content copyright © 2022 by Connie Krochmal. All rights reserved.
This content was written by Connie Krochmal. If you wish to use this content in any manner, you need written permission. Contact Connie Krochmal for details.