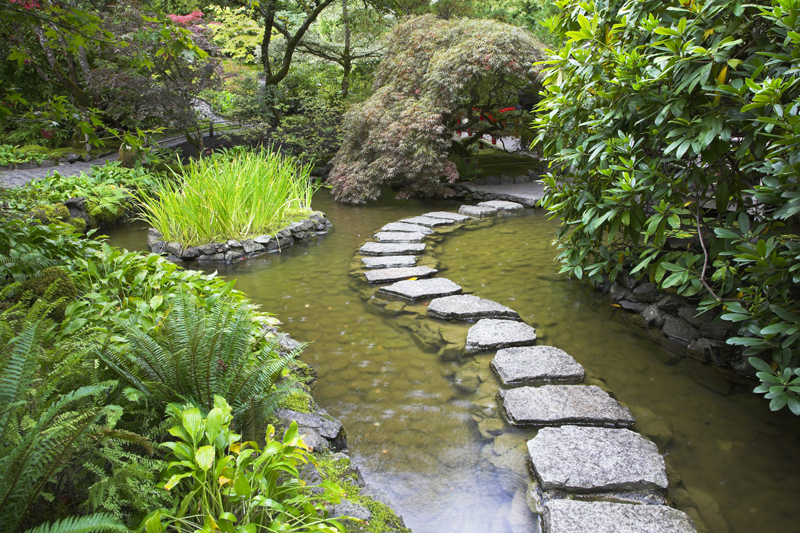 When you're looking for garden gifts, books on plants are a great idea. Here are some titles that should have wide appeal.

"Annuals" by Barbara Ellis is part of the Taylor's Guides Series from Houghton Mifflin. This softcover is the authoritative guide to over 400 species of herbaceous plants, including annuals, biennials, and tender perennials.

The plants are arranged alphabetically by Latin name. For each one, there is a description, discussion of the various species/varieties, and details on how to grow them. In the introduction, the author provides information on frost dates, seasonal plant care, and coping with plant problems. There is even a section on butterfly gardening. The plants are illustrated with color photos and line drawings.

For a small book, "Taylor's 50 Best Shrubs-Easy Plants for More Beautiful Gardens" is overflowing with useful information. This color-illustrated title has a two-page spread for each plant. A sidebar gives the basic details on the plant's hardiness, and landscape use. There is also an in-depth description and details on how to grow it along with a discussion of the top varieties.

Throughout the book, there are sidebars with details on various gardening techniques, such as deadheading. The introduction explains the role of shrubs in the landscape, how to design easy care gardens, and companion plantings. The appendix includes a glossary.

Taylor's Guides has also published "Growing North America's Favorite Plants" by Barbara W. Ellis. Beautifully illustrated in full color, this title showcases around 75 or so genera/species. The author also provides suggestions on how to choose plants for your particular situation.

In addition to specific species/varieties of plants, the A-Y encyclopedia also has sections for all sorts of landscape plants, including bulbs, biennials, shrubs, ornamental grasses, and more. For each plant, there is a sidebar giving its basic needs as well as a complete discussion of the species/group, how to choose, grow, propagate, and care for them as well as their landscape use.

For vegetable gardeners, there is no better reference than the sixth edition of the "Garden Seed Inventory." This was published by the Seed Savers Exchange. It features descriptions for around 8500 seed varieties and a list of the mail order companies offering the seeds. This lists both heirloom and modern varieties in the U.S. and Canada. This title is a valuable tool for those interested in heirlooms.

The vegetables and herbs are listed alphabetically by common name. Very easy to use, this reader friendly guide indicates which varieties are disease resistant. Readers can easily discern which varieties are in danger of disappearing for under each entry there is a source history.

"Climbers and Wall Plants" by Philippa Bensley from Horticulture Books/F & W Publications is part of the Horticulture Gardener's Guides Series. This essential guide presents everything the gardener needs to know in order to choose, plant, train, and care for these plants. The introduction gives an engrossing history of the plants and ideas of how to combine them with other species in the landscape. Whatever type of situation or growing conditions readers may have, the author profiles suitable species and tells how to grow them. She focuses specifically on providing color and seasonal interest throughout the year. This is lushly illustrated in full color.

"A Rage for Rock Gardening"-the Story of Reginald Farrer-Gardener, Writer, and Plant Collector" by Nicola Shulman was published by David R. Godine. This is the story of a remarkable man and his far-reaching impact on British gardening and garden writing. The author deftly explains that despite his attempts at a literary career, he ultimately became best known for his garden writing and his plant collecting. She devotes particular attention to how he developed an interest in gardening—specifically alpines and rock gardens—as a youngster, and the influence he had on garden writing. In this brief, engrossing biography, the author reveals that he was "the father of modern flower gardening."

"How to Make a Forest Garden" by Patrick Whitefield from Permanent Publications/Chelsea Green is the definitive guide to forest gardens, also known as woodland gardens, which are based upon the principles of permaculture. The author provides in-depth details on forest garden design and the many benefits these offer. Readers will learn how to prepare the site, how to plant and maintain the plantings, how to choose appropriate plants, including woody ones, herbs, and vegetables. In the chapter on garden design, the author presents step-by-step instructions. There are also sample designs.


Related Articles
Editor's Picks Articles
Top Ten Articles
Previous Features
Site Map





Content copyright © 2023 by Connie Krochmal. All rights reserved.
This content was written by Connie Krochmal. If you wish to use this content in any manner, you need written permission. Contact Connie Krochmal for details.