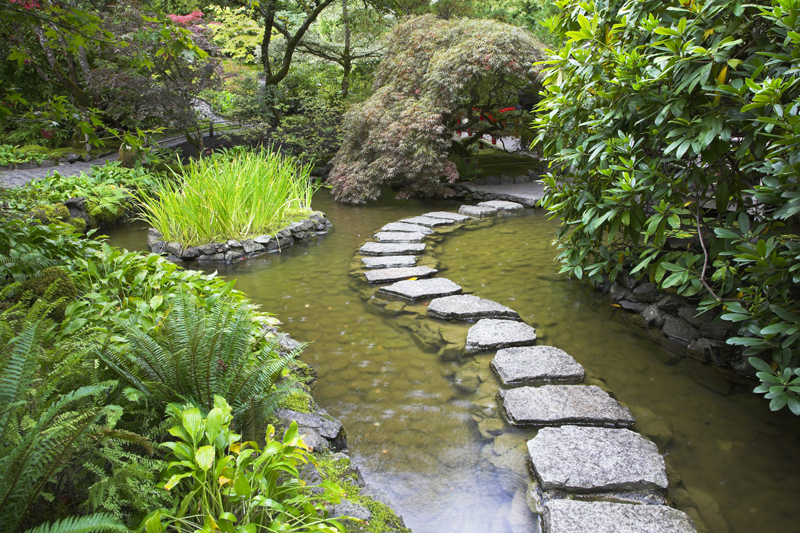 Our edible landscapes are the sources of many delightful culinary treats.

Spaghetti sauce, carrot cake, mulled cider, and gingerbread men. They all have something in common. Every one is flavored with spices. These wonderful ingredients touch our lives in so many ways. We could grow saffron in our kitchen gardens, but it takes a lot of saffron flowers to produce enough spice for a single dish of Spanish paella.

A number of the other spices are grow. Chili peppers are probably the most popular spice in home gardens. But others would include coriander, mustard, caraway, nigella, and cumin. All of these can be grown as annuals. Ginger can be grown in many areas of the U.S. as an annual. Its leaves and stems of ginger make it a very attractive ornamental for baskets and containers.

Ginger was known in Shakespeare's time. On several different occasions, he refers to the heat of ginger. A major use for ginger is in cookies, such as gingerbread men. At one time, gingerbread men were consumed by young English women in the hopes that this would help them find a husband. This was a common practice as part of Halloween celebrations. The Dutch bake special ginger cookies as part of the Christmas holiday. Many Americans make and decorate gingerbread houses for the season.

You might think that English food is very bland, but oddly enough they seemed to use more spices than we realize. It has been said that international spice trade was the very basis for the British Empire. In British kitchens in the 1800's, it was common to have what was called a spice box. Spice boxes are mentioned by Shakespeare. The California Academy of Science has a photo of one from the 1800's on their website. It is a heavy grade tin with gold border. The box is divided into six different sections, and the center hole also contains a nutmeg grater. To preserve the flavor, the tight fitting metal lid seals the box tightly shut. I imagine these antiques are very expensive to buy.

Nutmeg remains a favorite for many dishes. I think it's especially good for adding to cream soups. Nowadays we are more likely to buy ground nutmeg, but in earlier times this wasn't so. Then, they bought the spices whole, and grated or ground them just before they were going to use it. When I visited a historical, restored plantation in the U.S. Virgin Islands, I saw a special grinder used for nutmegs.

Of course all spices weren't used for culinary purposes. Several served as very important ingredients for incense, which was used for religious purposes but could have served as an air freshener. Incense and spices served to fresh the air, masking stale cooking odors, smoke, and hide the scent of unwashed human bodies and clothes.

Terebinth was one of the spices used in incense. It was made from the resin of a certain kind of pistachia tree that grows in the Mediterranean, including the area to the west of the Dead Sea in Israel. Archaeologists recovered some terebinth in some jars from a shipwreck off Canaan. Frankincense and myrrh were also used in incense.

Black pepper has long been a commonly used spice. It is only one of the numerous herbs and spices featured in "Around the Roman Table-Food and Feasting in Ancient Rome" by Patrick Faas from the University of Chicago Press. The author quotes extensively from Roman sources to reveal this rich culinary history. This entertaining, informative title is beautifully illustrated with historical art. Readers will learn everything there is to known about Roman cuisine, including everything from the ingredients to cooking, serving, and dining etiquette. The author has recreated 150 original, easy to follow recipes for treats, such as stuffed dormouse.

"The Cornucopia-Being a Kitchen Entertainment and Cookbook" by Judith Herman et al was published by The Huntington Library. Covering the period from 1390-1899, this culinary book is beautifully illustrated with historical art. It features rhymes, quotes, and authentic recipes from original sources published in English during the period. Rather than updating the recipes, the authors left them in their original form, which makes for very interesting reading. While some of the chapters are devoted to specific ingredients, others focus on specific kinds of dishes, such as tarts. I was surprised at how the spices and flavorings were used in some of the recipes.





Related Articles
Editor's Picks Articles
Top Ten Articles
Previous Features
Site Map





Content copyright © 2023 by Connie Krochmal. All rights reserved.
This content was written by Connie Krochmal. If you wish to use this content in any manner, you need written permission. Contact Connie Krochmal for details.