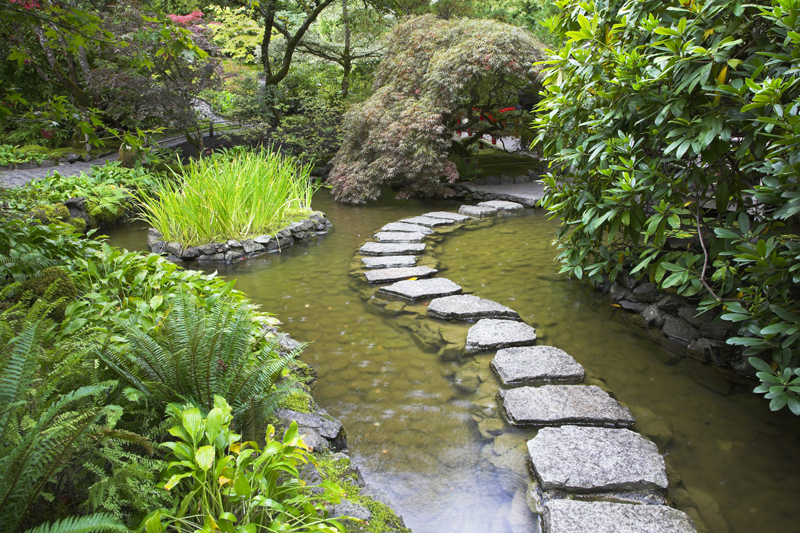 Mazes-how much fun they can be.

My dictionary says a maze is a confusing intricate network of passages. The fun begins as you travel the circuitous paths along the way.

A labyrinth means pretty much the same as a maze. There is one difference though. A labyrinth has a single path in which there are no choices to be made.

In recent years both the labyrinth and maze have made astounding comebacks. Modern-day labyrinths are often used for meditation or for spiritual purposes. For example, the one at the Golden Door Spa at the Boulders Resort in Carefree, Arizona is used for meditation. Historically, labyrinths have been associated with religious institutions. An example of this would be one created during medieval times in the floor of the nave in the cathedral at Chartres, France. Probably the earliest known labyrinth was at Knossos on the island of Crete, which was part of Greece. This labyrinth existed between 2000 B.C.E. (before the Christian Era) and 1470 B.C.E.

Labyrinths can be created from various materials. In some instances it may be of grass, but it is just as likely to be made of gravel, stone, and other material. Gardeners will find it isn't that hard to design and install their own labyrinth. They usually are in the pattern of a spiral so that it appears to be a series of circles radiating out from the center. The only tricky part is forming the pure circles. For most purposes, a simple labyrinth made of bricks and gravel or stone would do fine. Creating one from turf is a little harder to do.

A maze is much more tricky to construct. Historically various kinds of plants have been used to form mazes. At one time, hedge mazes were scattered throughout the British Isles.

At one time mazes were something we just read about in books. In earlier times, it took a lot of work to create a maze. The owners tended to be owners of vast estates because a decent maze does require a good amount of land. Then along came corn mazes. Modern technology has made it possible for ordinary people to experience these temporary mazes. These are easily removed at the end of the growing season. First the corn is planted in the field. Then stalks are cut to form the desired pattern. This is hard to do without the aid of aerial photos or special computer programs, so most corn maze owners pay to have this done. North Carolina extension specialists are working with growers to create mazes, and they hope to eventually create them by using fruit trees or Christmas trees, or even make 3-D mazes using hay bales.

Not all of us can travel to distant places in Britain, Europe, or the U.S. to visit mazes. However, Secrets of the Maze-An Interactive Guide to the World's Most Amazing Mazes, a spiral-bound hardcover from Barron's lets you experience these amazing mazes in the comfort of your home. Use the special sheet of clear film and the enclosed pen, and make your way through ancient to modern mazes. In addition to a very detailed history of mazes, this book has extraordinary, modern non-traditional mazes, including color and sand mazes. Make your way through the various corn mazes, including several in Pennsylvania without leaving home. In case you get lost, you can always turn to the end of the book where the solutions are.

Labyrinths and corn mazes are fun, but they're much more than that. They feed our minds and spirits as well.




Related Articles
Editor's Picks Articles
Top Ten Articles
Previous Features
Site Map





Content copyright © 2022 by Connie Krochmal. All rights reserved.
This content was written by Connie Krochmal. If you wish to use this content in any manner, you need written permission. Contact Connie Krochmal for details.