Great Leaders and Their Gardens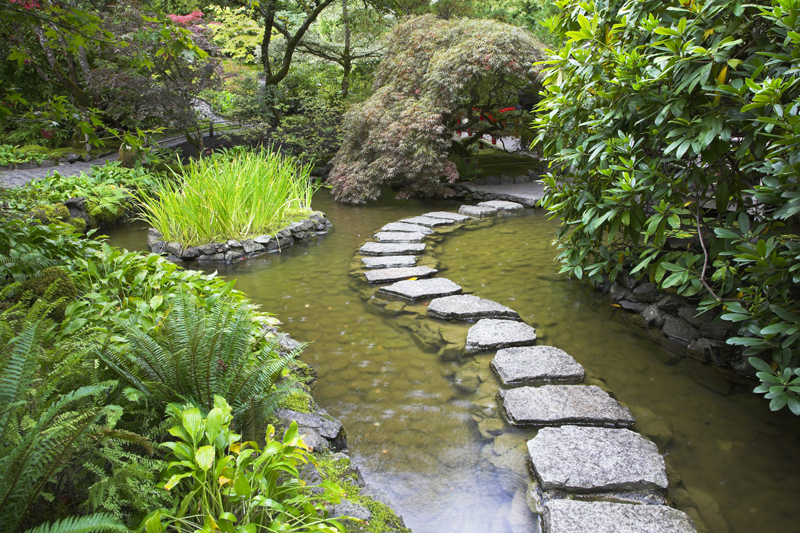 Gardens don't always survive the times, but often the written records and possibly garden plans do. So we can learn about ancient and historic gardens of great leaders.

The gardens of several American statesmen do still exist, including Washington's Mt. Vernon and Jefferson's Monticello.

One of the earliest garden references for which we can find records was that of an Assyrian ruler from 1100 B.C. Tiglath-Pileser I wrote about a park he ordered planted in his country. "Cedars and box have I carried off from the countries I conquered, trees that none of the kings, my forefathers, possessed. These trees I have taken and planted in my country, in the parks of Assyria". A bas-relief from 660 B.C. shows a ruler in such a garden with vines, herbs, spices, and fruits. The Assyrians and Babylonians were noted for their great tree-parks where they hunted. They created artificial hills in the otherwise featureless land. These terraces are called zigyurats.

The Hanging Gardens of Babylon was created by Nebuchadnezzar II for his homesick wife, who missed the hills of home. The gardens covered three acres, and had 6' wide terraces supported by arches with 4' square hollow pillars, which were filled with soil and served as planters for trees.

Queen Hatchepsut or the female pharaoh in Egypt around 1490 B.C. created one of the most beautiful structures in the world as her temple, located at Deir-el-Bahri, in which she planted imported trees in very large pots on the terrace. She sent a special trade delegation to Punt, now called Somalia, on the Red Sea Coast, for 32 incense trees she wanted for her garden project. The delegation placed the full-size mature trees in special wicker baskets, and staked the trees for support during transport. They then attached handles to the stakes so the trees could be carried on and off the ships for shipping to Egypt. This event is recorded on the temple walls, and even includes sketches of the trees being carried by workers.

Homesickness also led Moghul rulers of India to build expansive gardens with waterfalls. These gardens then served as their tombs after their deaths.

Charlemagne, emperor of the Holy Roman Empire, was renowned for his garden and his love of gardening. He loved horticulture and agriculture as much as Thomas Jefferson and George Washington.

Jefferson has been recognized as the foremost agriculturist of his time. The garden diaries he wrote are still read today by those interested in colonial gardening and horticulture. I t is possible Jefferson's accomplishment as a plantsman has overshadowed that of George Washington. This may well be due to the fact Monticello has been painstakingly restored and is administered by some very able horticulturists. Also the gardens receive so much publicity, which is beneficial as well.

Even when Jefferson traveled in Europe during his five years on a diplomatic mission to France for the Continental Congress, he pursued his agricultural-horticultural interests. He was especially interested in wines and wine-making. During those years, he recorded his observations of the wine country in his travel diaries. He writes of smuggling rice from Genoa, which he later introduced into America. In Italy, there was a death penalty for anyone caught smuggling the raw rice from the area.



Related Articles
Editor's Picks Articles
Top Ten Articles
Previous Features
Site Map





Content copyright © 2022 by Connie Krochmal. All rights reserved.
This content was written by Connie Krochmal. If you wish to use this content in any manner, you need written permission. Contact Connie Krochmal for details.