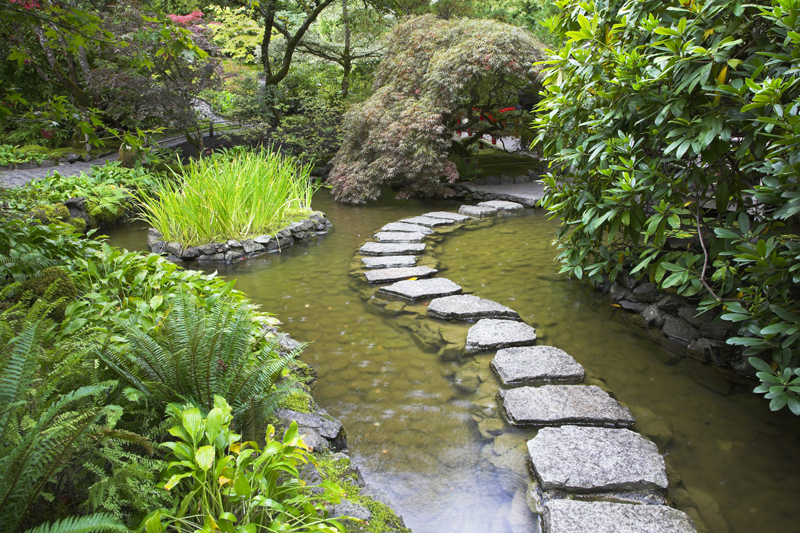 One means of looking at the relationship between humans and plants is to examine the art depicting these plants.

This does reveal plants have been a common artistic subject. Overall, the rose was the plant depicted most often. The earliest known illustration of a plant is the stylized Tree of Life motif used by Assyrians and Babylonians.

Ancient Egyptian art found on papyri, temples, and tombs included many plants. One panel includes an actual garden plan with a water garden and trees.

Excavations of an ancient synagogue found in present-day northern Israel revealed a mosaic showing a stylized tree with foliage.

Mosaics depicting plants were widely used in both the eastern and western Roman Empire. Rooms made use of mosaics for floors and walls. One dating from A.D.330 shows a bird and grape design. The Cluny Abbey in France was decorated with a rosette of five petals, a classical motif found in nearby Roman towns.

The trompe d' oeil paintings of Pompeii were preserved when the volcanic ash buried the city. Archaeologists uncovered many rooms with these paintings. These often showed life-like trees, flowers, fruits, and other plants. Birds and animals seem to be capering around among the foliage. These animals are life-like as well.

During medieval times, tapestries displayed many plants. A famous series of six tapestries called The Lady With The Unicorn dating from the 15th century exists, which is now in the Cluny Museum. These were made on the French-Belgian border. They show many flowers and plants as the background for the birds, pet monkeys, and allegorical animals like the unicorns.

Dutch artists were especially noted for their still-lives of flowers between 1550-1730. These originated as religious paintings for fruit was often seen as a metaphor for nature. The flowers they showed were realistic, but the bouquets weren't, as they would mingle spring blossoms with those from other seasons. Some even included tropical flowers newly discovered in the New World.

The plant drawings used in the early herbals weren't very good mostly because the artists were attempting to copy ones used in earlier Greek and Roman texts. Eventually artists of herbal plants did begin to create drawings of realistic-looking plants that also had aesthetic appeal. As a result of the Renaissance in Europe, there was tremendous interest in botanical art.

This was pretty much the adopted style by the discovery of the New World. So the drawings of John James Audubon and other artists were both art and science for they were striving for accuracy. Some of Audubon's paintings even show holes in the leaves, which suffered insect damage.

Through botanical art and its history, we can take a fresh look at how people depicted and used plants.



Related Articles
Editor's Picks Articles
Top Ten Articles
Previous Features
Site Map





Content copyright © 2022 by Connie Krochmal. All rights reserved.
This content was written by Connie Krochmal. If you wish to use this content in any manner, you need written permission. Contact Connie Krochmal for details.