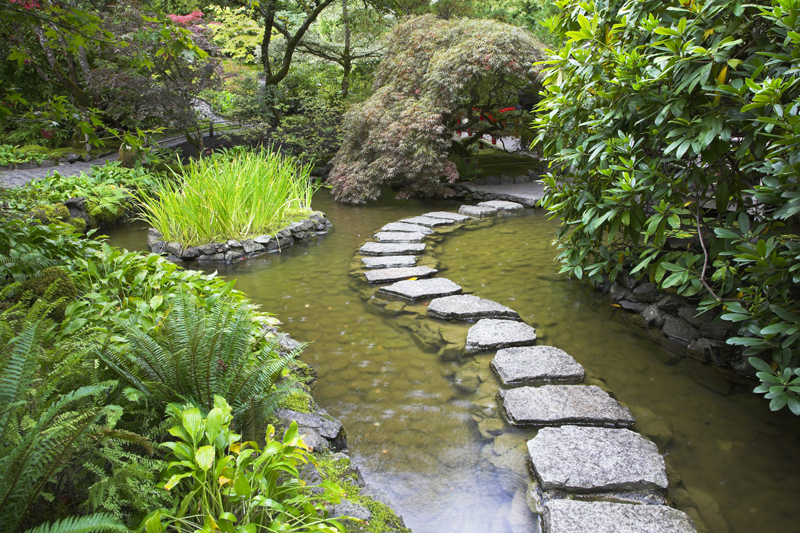 'Karl Foerster' feather reed grass is a great choice for the landscape. This outstanding, well-adapted, easy care garden plant is among the best of the ornamental grasses.

'Karl Foerster' is a suitable choice for American gardeners. It is a variety that was collected in America and named by Karl Foerster, a renowned German plant breeder. Generally, many ornamental grass varieties are introduced to the U.S. from Germany. This variety is native to moist woodlands and alpine meadows. Foerster introduced this and other varieties to America.

'Karl Foerster' feather reed grass is 4-7' tall with an upright, narrow growth habit. It is suitable for most all areas of the country as it is hardy in zones 4-9.

Feel free to use 'Karl Foerster' in those difficult places in the landscape for it can withstand both extremely wet and dry conditions. It can tolerate fairly wet and droughty spots though it won't actually do well in the truly saturated soils of actual bogs.

I prize 'Karl Foerster' for its gorgeous, dark-green foliage. Though the leaves are very attractive, the features we will eagerly await to see are the flowering stalks. When they emerge in the spring, they are a nice purple, and will retain this bright shade until May. Later, they become a golden-yellow or straw color in the summer.

I highly recommend 'Karl Foerster' and the other ornamental grasses for the architectural interest they can provide in perennial borders. I would also use it as a specimen plant elsewhere in the landscape. If using it for that purpose, it looks best when three or four plants are placed several feet apart. It even makes a great hedge or screen when planted along property lines.

Because they are so adaptable, they will do very well in most any soil type or moisture level. Generally, the ideal soil would be one that is slightly acidic to neutral pH, somewhere around 6-6.5 is pH.

'Karl Foerster' isn't known to be prone to any serious pest problems. Should the spring bring prolonged, cold wet spells, you may wish to keep an eye out for rusts. If this occurs, the disease can be controlled by affected foliage. Generally, this problem will disappear on its own once the weather turns warm and dry again.

Regarding routine care, I would fertilize 'Karl Foerster' in the spring and summer as I do any other perennial plant in the landscape.

Though the plant could be cut back in the early winter once the foliage has become brown, many gardeners choose to leave it standing until spring. This provides the garden with some sort of focal point when many of the other perennials are dormant. For that reason, I usually don't even cut them back until very early spring before new growth begins to appear. The stems of ornamental grasses can be quite tough, and you will need a sharp tool for this job. Some gardeners have told me they remove old growth by burning the plant though I prefer not to use this method.



Related Articles
Editor's Picks Articles
Top Ten Articles
Previous Features
Site Map





Content copyright © 2023 by Connie Krochmal. All rights reserved.
This content was written by Connie Krochmal. If you wish to use this content in any manner, you need written permission. Contact Connie Krochmal for details.