Genetically Engineered Plants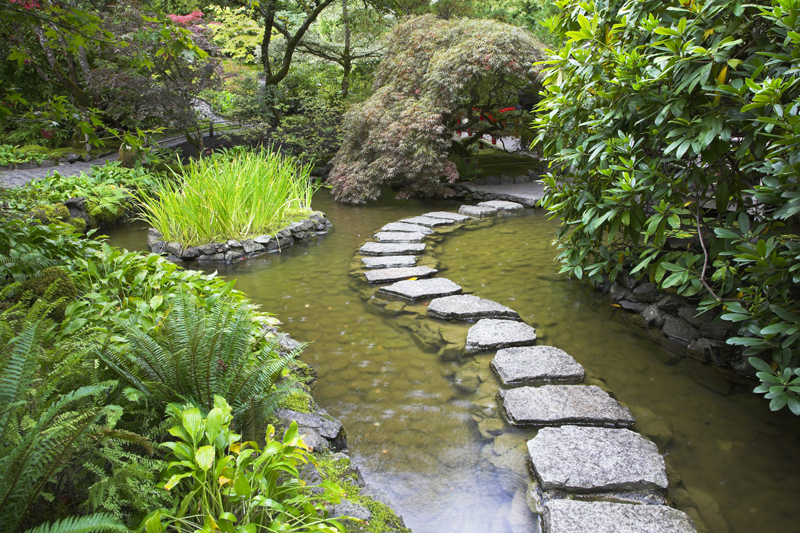 Of all the developments in recent years, genetically-modified (GM) plants is one of the most controversial.

Humans began using biotechnologies as early as the 1970's, which enabled them to transfer DNA from one organism to another.

Apart from GM foods, transfer of DNA from one plant to another can have many other benefits. For example, scientists located a gene for disease resistance in a native West African species, which they used to create novel resistant varieties of rice. Discovery of other plant genes may lead to more cold-tolerant plants, such as blackeye peas. Scientists identified the gene that enables these seeds to germinate in cooler soil. So, in the future gardeners may be able to buy seeds of these cold-tolerant peas once the researchers work out the practical details of how they can use this gene.

DNA transfers have enabled scientists to create virus-resistant species of food crops. For example, a new generation of hybrid squash that is resistant to three very serious viruses is now available. In the past, these diseases often destroyed up to 80% of the U.S. squash crops in some growing seasons.

In a New York experiment station, scientists have inserted a gene for resistance to the dreaded fire-blight in some Gala apple trees. These resistant trees may be available for sale within a few years. The genes used in these new GM trees came from wild apple trees in Kazakhstan.

Despite all the opposition to GM foods, a survey indicated that 55% of American shoppers were very or somewhat likely to buy produce genetically modified to taste better or stay fresh longer. The percentage was down from that of a 1996 poll when 58% said they would purchase such GM foods.

Consumers' willingness to buy GM foods was borne out by acceptance of the Flavr Savr tomato, the first genetically engineered crop to reach the market. Demand for this was high and remained high for three years, but the product was never profitable.

What does the future hold? Plant genes that can boost crop yields, naturally decaffeinated coffee beans, non-wilting cut flowers, new dwarf plants, beefier tomatoes as well as others with a better flavor and longer shelf life, and the perfect lawn grass impervious to weedkillers and pests with less need for mowing. Concerning GM ornamentals, researchers are working on creating non-stop flowering petunias and roses.

There are also special GM trees grown for paper pulp. In some respects these are environmentally friendly, for the resulting pulp requires less energy and bleach.

Some opponents of GM plants would be satisfied to see labeling of all products containing GM ingredients. Others want to see the government place severe restrictions on GM crops. Extreme reactionary opponents are resorting to ecoterrorism.

Here are some books with detailed information on the issue. "Killer Foods-When Scientists Manipulate Genes, Better is Not Always Best" by Dr. Michael W. Fox was published by Lyons Press. This well written, thoroughly researched title takes a comprehensive look at all the issues involved from the science and economics to safety and ethics. In particular, the author expresses his concern about the lack of labeling for genetically modified foods and the risks this technology poses. He discusses research that shows this is not the solution to the world's food shortage.

"Gene Flow from GM Plants" from Blackwell Publishing was edited by Guy M. Poppy et al. This comprehensive title provides readers with an in-depth look at how genetically modified plants can affect wild populations. It features contributions by leading experts in the field. This covers a broad range of subjects, including how gene flow occurs, how to evaluate the potential risks, and the need for regulations.

"Biotechnology-Corporate Power Versus the Public Interest" by Steven P. McGiffen from Pluto Press looks at the evolving political and economic process by which corporations are gaining the upper hand at the expense of the democratic process, particularly in the European Union and North America. This title also examines international treaties and agreements and the situation in both developed and undeveloped countries.

"Controversies in Science and Technology" was edited by Daniel Lee Kleinman et al. Released by the University of Wisconsin Press, this features contributions by leading experts. The subjects include the overuse of antibiotics in farming, hormone replacement therapy, bioterrorism, and the global issue of genetically modified crops. The section on the latter provides an in-depth look at the environmental risks and potential consequences to the environment and human health.




Related Articles
Editor's Picks Articles
Top Ten Articles
Previous Features
Site Map





Content copyright © 2022 by Connie Krochmal. All rights reserved.
This content was written by Connie Krochmal. If you wish to use this content in any manner, you need written permission. Contact Connie Krochmal for details.