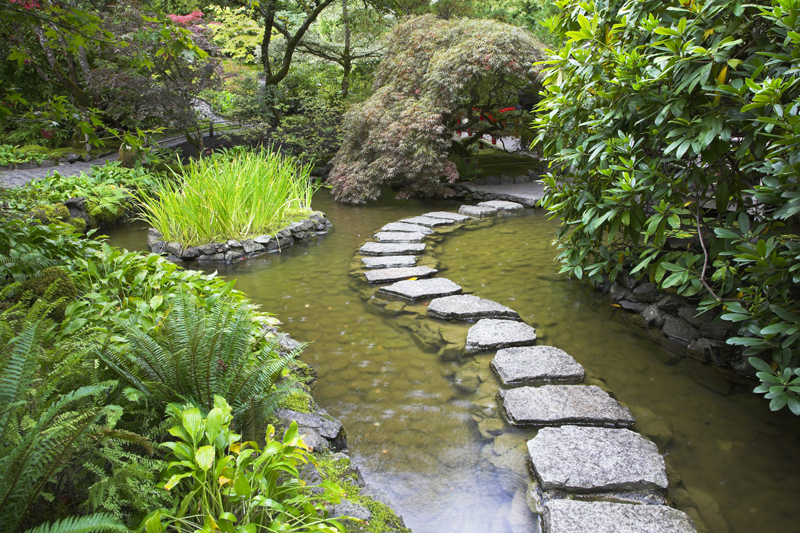 Shrubs are among the most useful and colorful group of landscape plants. Choosing shrubs isn't always easy. Most garden centers and retail stores will have the most common shrubs available. Don't be content with the ordinary. Some of the newer and the unusual shrubs have a lot to offer. These will make your landscape more interesting.

Are you tired of azaleas that bloom in the spring and look like green globs the rest of the year? If so, look for Encore azaleas. These wonderful plants were hybridized by Robert Edward Lee of Louisiana. He created these repeat bloomers, which is very unusual for azaleas. The Encore include the Autumn Series, which is perfectly suited to the Carolinas. In the series are eight different multiple-blooming azaleas. After flowering in the spring, the shoots produce new flower buds that will open in mid-summer.

The weigelas were once thought of as very old-fashioned shrubs. That was before Wine & Roses was released. This award wining plant has lovely dark-burgundy-purple foliage that seems to shimmer like wine. The leaves retain their beautiful color, creating seasonal interest throughout the summer. Midnight Wine is similar.

A very unusual Japanese holly, called Sky Pencil, is now available. The name describes Sky Pencil's exotic shape. You may have thought you didn't have space for a Japanese holly, but this one will prove you do. It grows to ten feet in height but is only two to three feet wide. This evergreen is multi-stemmed, and needs no pruning. Use it as a specimen plant or as a hedge. With its formal shape, it is great for foundation plantings. Like most Japanese hollies, Sky Pencil prefers a slightly acid soil. This wonderful plant was discovered in the wild in Japan. It came to the attention of scientists from the National Arboretum visiting Japan during a plant-collecting trip. They propagated it and made plants available to

The crape myrtles are one of my favorite groups of plants. Some of the better ones are mildew resistant. These beauties were bred by Dr. Donald R. Egolf of the National Arboretum. Their parentage includes seed-grown plants from Japan, which were immune to mildew. Whether crape myrtle is a tree or shrub depends on the size and how you grow it. The smaller ones like Tonto can be grown as shrubs. It is about twelve feet high and about as wide, has deep red blooms that last for several months. Its foliage becomes maroon in the autumn. Acoma, only about ten to twelve feet in height can have an even greater width. Its white blossoms last for several months. The branches can be almost weeping in form. The foliage assumes purplish red tones in the fall.

The loropetalums are a rarely used group of shrubs. Perhaps part of the problem is the name. Unlike most plants, it lacks a common name. Its Latin name, Loropoetalum chinense, indicates its origins as it is from China. Loropetalum are outstanding broadleaf evergreens. The newer introductions tend to have maroon foliage and pink blossoms. Examples would include Burgundy and Razzleberri with pink blossoms. It can be used as either a ground cover or shrub. Its ground cover-like growth habit means it could be used en masse as a ground cover. Yet it does produce upright arching shoots as well. So it could be used as a flowering hedge. Given good growing conditions, loropetalums can get quite tall. Loropetalums have such a wonderful shape that it rarely ever needs pruning. If using them for a hedge, I would give them plenty of room so they never needed any pruning at all.

If you're looking for a formal hedge, use something like cherry laurel or podocarpus, also called Japanese yew. Naturally the Leyland cypress is suitable for hedges, but some experts are concerned it might become overused. This could then lead to problems.

Whether you choose the abelias, azaleas, or loropetalums, shrubs have an important place in the home landscape.





Related Articles
Editor's Picks Articles
Top Ten Articles
Previous Features
Site Map





Content copyright © 2021 by Connie Krochmal. All rights reserved.
This content was written by Connie Krochmal. If you wish to use this content in any manner, you need written permission. Contact Connie Krochmal for details.