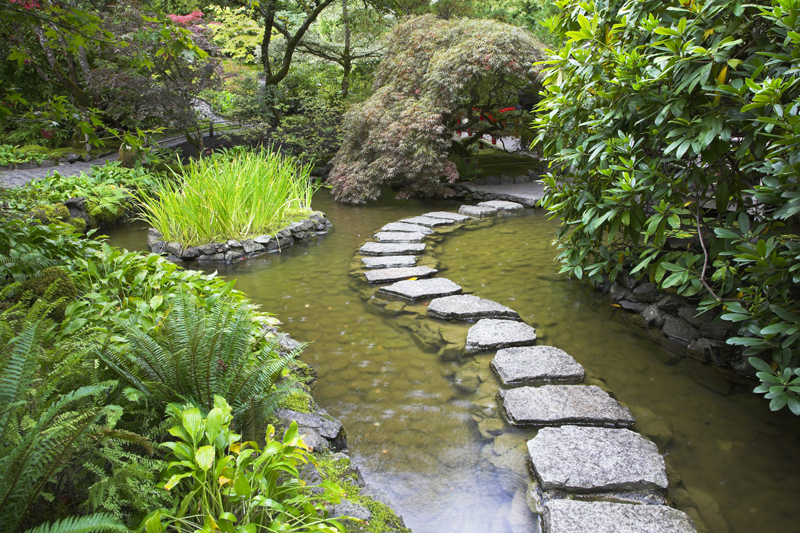 In different parts of the country, drought can be a problem for gardeners. This is especially true during the summer months.

How can gardeners in those areas cope with the drought? If you haven't already mulched your plants, do so. Mulches serve several purposes. They conserve soil moisture and keep the ground cooler on very hot days. Wood chips are now available in various colors. There are even special brick chips that are especially attractive.

If water restrictions are already in place, you may not be able to water as freely as you would like. Consider using gray water if your municipality allows it. For example, save the water you use to rinse fruits or vegetables. This is perfectly suitable for watering plants. Other kinds of gray water may be used if they don't contain harmful detergents.

Take full advantage of spring rainfall. Rain barrels are attractive, and don't look out of place in the garden.

When you do water, be efficient. Sprinklers are a very wasteful way of watering. Drip irrigation systems and soaker hoses are better methods to use. Over time, a drip system will really save time and money.

This isn't going to be a good year for planting. However if you've already bought or ordered the plants, you have little choice. These plants must be watered. So if you're in a drought-stricken area, plan on watering.

Avoid planting annuals if your garden is affected by drought. Concentrate on permanent plantings like perennials and woody plants. Some of these can bring four seasons of beauty to the garden.

Try adding more non-plant features like garden art and statuary to the garden. This can help compensate for the lack of flowering annuals.

Some plants, such as succulents, are drought-resistant. Whenever you choose plants in the future, choose ones that require less water. This is called xeriscaping.

Xeriscaping deals with proper plant selection and placement, and various ways of conserving water. Xeriscaping doesn't mean we have to give up beauty. There are many ways to create a lovely small garden without sacrificing aesthetics. One way is to design a gravel garden. Some of these are done in true Japanese garden style. Such designs often use fewer plants than traditional beds and borders. So they take less water than ordinary garden designs with lush plantings.

Be prepared for the next drought. Incorporate water-saving methods into your small garden designs.



Related Articles
Editor's Picks Articles
Top Ten Articles
Previous Features
Site Map





Content copyright © 2022 by Connie Krochmal. All rights reserved.
This content was written by Connie Krochmal. If you wish to use this content in any manner, you need written permission. Contact Connie Krochmal for details.