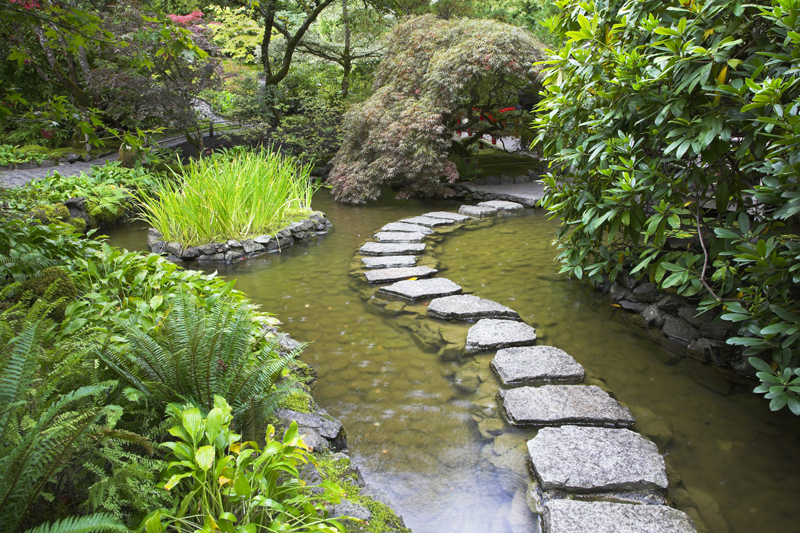 If you're looking for award winning perennials, Phlox David can't be beat.

This is certainly a winner in my garden. While some of my other summer phlox are plagued by mildew, David remains attractive. It is considered one of the most mildew-resistant summer phlox varieties. I started out with a single plant, and each year it spreads a little more. Next year I'll have to move some of its neighbors to give it more room.

From mid to late summer David produces an abundance of long-lasting clusters of snowy white, wonderfully scented blossoms. Individual spikes of flowers may remain in bloom for about six weeks.

David grows to about three or four feet in height, and clumps can grow to three feet wide under ideal conditions. This is assuming the soil is rich and moist with lots of organic matter. It will be slightly shorter in poor or dry soils.

Summer phlox is a native American plant. It grows from New York all the way to Georgia and west nearly to the Mississippi River. John Bartram sent samples of summer phlox to England sometime before 1730. Initially English gardeners were very enthusiastic about the native summer phlox. But eventually it was replaced by highly bred, more colorful cultivars.

The discovery of David may spark interest in the native phlox. David is a seedling from some native summer phlox plants that were established at The Brandywine River Museum. The museum is part of The Brandywine Conservancy. The native plants were rescued from some threatened site and preserved in the 1980's by some volunteers at the museum. Under the direction of F.M. Moobery, horticultural coordinator for the conservancy, the volunteers established the plants in a bed at the museum. During the summer of 1987, Moobery and Richard Simon, of Bluemount Nurseries in Maryland and a former president of the Perennial Plant Association, examined the plants in the bed. Simon discovered some of the wild seedlings with white blooms were fragrant and mildew-resistant. Moobery names the phlox after her husband.

The plants were then propagated by Simon's nursery and elsewhere. Samples were sent to various parts of the country for further testing. The plants were also tested for hardiness, and found to be hardy for zones 4-9.

Because David is rather tall, it can be used in the back of a border or in the center of island beds.

The nice thing about Phlox David is that it is elegant enough for use in formal perennial beds. Yet it is also suited to informal plantings, such as wild flower gardens. Wherever you plant it, keep its mature height in mind.

Whether you choose to use Phlox David in an informal wildflower planting or make it part of a summer perennial bed, enjoy its long-lasting fragrant blossoms and healthy, mildew-resistant foliage.







Related Articles
Editor's Picks Articles
Top Ten Articles
Previous Features
Site Map





Content copyright © 2023 by Connie Krochmal. All rights reserved.
This content was written by Connie Krochmal. If you wish to use this content in any manner, you need written permission. Contact Connie Krochmal for details.