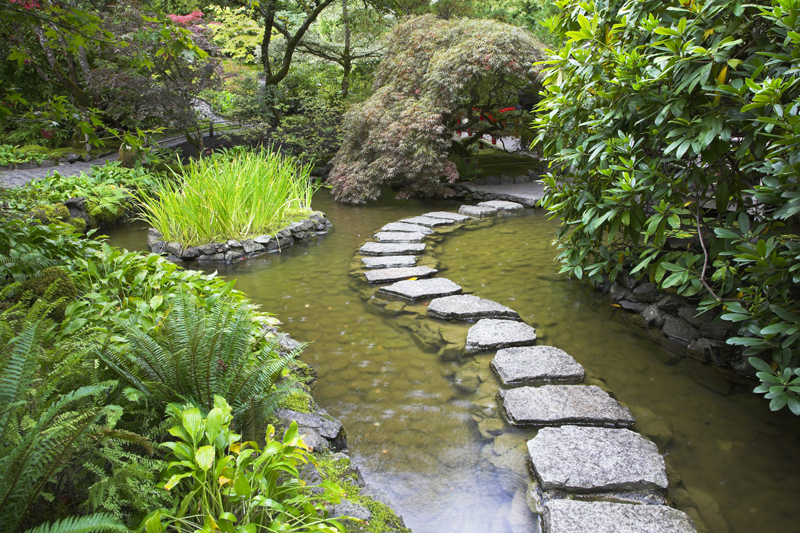 Vinca is a favorite among gardeners because it can tolerate hot summers.

So far as beauty is concerned, vinca has much to offer. This plant is very free-flowering. The brightly colored flowers contrast very nicely with the glossy, dark green foliage. All of this gives the plant a very special visual appeal. They usually have a contrasting eye.

Vinca, sometimes known as periwinkle, is drought tolerant and very early to bloom.

They have many uses in the landscape from bedding plants to pots. Use them in mixed patio plantings, and hanging baskets.

Perhaps you've heard vincas are prone to disease. This isn't necessarily true if they are given proper care. If they're overwatered or if the soil isn't well drained or constantly wet, they may develop root problems. However these are easily prevented. So don't let that scare you from trying this delightful annual.

There are many kinds of vinca available. Modern gardeners are lucky because in the 1970's and 1980's choices were very limited. Since then plant breeders have worked wonders with these plants. They've improved them so the flowers are in much brighter colors and the seed germination is much better.

Though I have grown it from seeds, it is a long process. Note that it isn't hard to do. It does take about three months from seed before the plants are large enough to plant outdoors. So I would recommend buying bedding plants in packs. If you want the garden to have a more finished look, buy three-inch pots, though these will cost you considerably more than plastic packs.

You should see numerous varieties in stores. The newer varieties of vinca tend to have bigger blossoms and overlapping petals. Several new series of vincas that are especially nice include Heatwave, Tropicana, and Cooler.

During trials at the JC Raulston Arboretum in Raleigh, Mediterranean Deep Rose did particularly well. During the tests, the temperatures were higher than usual, and the season was a very dry one. Overall, the season was a really stressful one on the plants. Yet they emerged as shining stars during the trial. The arboretum is part of North Carolina State University. The Mediterranean series is especially suitable for hanging baskets.

The Sun Devil vincas should do very well in the Carolinas. Bred for the South, they are quite tolerant of heat and are real sun-lovers. You'll get excellent garden performance with these beauties. Their blossoms are bound to sizzle for they are very brightly colored. The Sun Devil series includes flowers in numerous shades, such as whites, scarlet reds, and several shades of lilac and lavender.

Depending on your gardening needs, you may want dwarf vinca plants or taller varieties. Most are about one to one and a half feet in height. However, Heatwave Pink is noted for its very dwarf habit.

The most confusing thing about vinca is probably the various names it goes by. Known as periwinkle, Madagascar periwinkle, and vinca, the plant has a different Latin name than the perennial vincas. The summer-flowering vinca is Catharanthus, while the perennial ones are Vinca major and Vinca minor. A Latin translation of Catharanthus would be pure flower. Most of the vincas we grow now are hybrids of several different vinca species.

Vinca is native to Madagascar, so that particular common name makes sense.

Vinca prefers full sun. Given good conditions, it should bloom from summer until frost.

Very care-free plants, vinca needs very little attention. This makes them the perfect annual for busy gardeners.

Once they're established in the garden, they should require infrequent waterings. Remember they are drought tolerant, so avoid overwatering. It will be normal for them to wilt somewhat during the heat of the day, but they should be fine by night time.

As with most easy-care plants, vincas need no grooming. The spent blossoms usually fall from the plants.

Enjoy the sizzling colors and vibrant beauties of the vincas.




Related Articles
Editor's Picks Articles
Top Ten Articles
Previous Features
Site Map





Content copyright © 2023 by Connie Krochmal. All rights reserved.
This content was written by Connie Krochmal. If you wish to use this content in any manner, you need written permission. Contact Connie Krochmal for details.