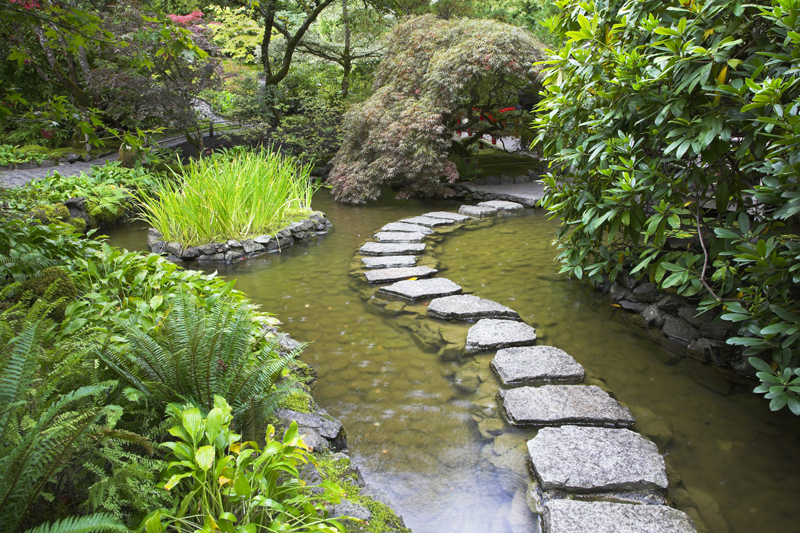 Heirloom gardens bring the past alive. It allows us to share something with American gardeners from earlier eras. These may also be called heritage or traditional gardening, or even granny gardens.

When we're engaged in heirloom gardening, we're preserving some aspect of our culture. Sometimes the plants are passed down from one generation of gardeners to another.

Heirloom gardens are appropriate for all areas of the country.

The beauty of heirloom gardens is twofold. Naturally, they are lovely. But they also help create a sense of place, perhaps a feeling of familiarity. This means they are suitable for traditionally styled homes in newer subdivisions.

Those living in older homes may even wish to try to restore or recreate an heirloom garden using authentic plant species from the time when the house was built.

Often heirloom varieties of flowers and vegetables tend to be open-pollinated. This means you can save seeds. Unlike many modern varieties, these will come true from seed. Examples of these heirloom varieties would be the scarlet runner bean, which Thomas Jefferson grew hundreds of years ago. This is often grown as an ornamental edible crop.

Interest in heirloom gardening began to grow partly as a result of organizations like the Seed Savers Exchange. Now there are numerous seed companies and nurseries that specialize in old or heirloom varieties of seeds and plants. But there are also organizations that are quite active in the movement. Among these are companies and groups are the Southern Exposure Seed Exchange and the Permaculture Seed and Plant Exchange.

For more details on heirloom gardens, there are many sources, such as the Thomas Jefferson Center for Historic Plants and Traditional Gardening, a magazine.

There may not be a precise definition of heirloom plants. However, if one has been around for 50-100 years, I would consider it an heirloom. The lovely double file viburnum would certainly qualify. Robert Fortune brought it back to the West from China many years ago. The snowball viburnum is an old-fashioned Colonial era plant.

The charm of heirloom varieties is often due to their individuality. The heirloom tomatoes I've seen have interesting shapes, colors, and features the newer ones lack. And of course the heirloom varieties of fruits and vegetables will almost always have more flavor than their modern counterparts.

Whether its unique flavor or old fashioned charm you're looking for in a plant, these heirloom varieties have it.

"America's Famous and Historic Trees" by Jeffrey G. Meyer was published by Houghton Mifflin. This title is both practical and inspiring. The author profiles 17 different historic trees, including ones from colonial times to the present, such as a white oak of Frederick Douglass to Elvis Presley's pin oak as well as a sycamore grown from seed that traveled to the moon and back on Apollo 14.

For each profile, there are full-color photos and line drawings, and a complete history for that particular specimen as well as for that species. There are also complete, step-by-step instructions on propagating and growing the plants. Throughout the book, there are sidebars with other engrossing details.

For some trees, there are even recipes, such as for Johnny Appleseed's Rambo apple tree and the Wyatt Earp black walnut. The appendix features illustrated instructions for planting trees along with an easy to use chart listing the different kinds of trees, their attributes, and cultural requirements, a USDA zone map, and general instructions on caring for the trees.



Related Articles
Editor's Picks Articles
Top Ten Articles
Previous Features
Site Map





Content copyright © 2022 by Connie Krochmal. All rights reserved.
This content was written by Connie Krochmal. If you wish to use this content in any manner, you need written permission. Contact Connie Krochmal for details.