Hollyhocks in the Landscape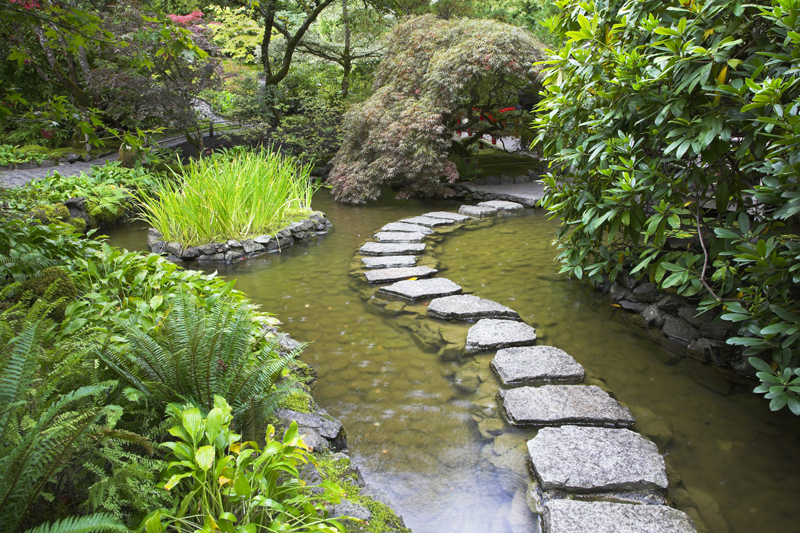 With their exuberant nature, the hollyhocks have earned a place in the landscape.

The tall growing hollyhock, familiar to most gardeners, comes in about as varied an assortment of flower colors as any ornamental plant, including reds, whites, pinks, violets, yellows, and oranges. Some are almost black. The
flowers, which have five petals, are either single or double. The latter looks frilly and ruffled.

Hollyhocks don't seem to have any flower stalks, but are borne almost directly from the stem. Initially, the first flowers will open towards the bottom of the stalk. Then, over the summer months they will gradually move up, thus providing a continuous color display.

The leaves of hollyhocks are alternate and pointed. They are covered with a soft down.

The Spanish name for the plant is vanilla de San Jose. It is also known as San Jose's wand.

Unless you're buying a dwarf variety, chances are hollyhocks will be seven to eight feet or more in height. They can be used at the back of borders. They make good plantings along fence lines.

Hollyhocks require well-drained soil. Generally, they prefer full sun. However, in warmer climates they will tolerate partial shade during the hot afternoon.

By nature, these plants tend to self-sow. Hollyhocks are quick-blooming plants that will usually produce flowers the very first year from seed.

The botanical name of the plant, Althea, comes from the word altheo, meaning to cure. This refers to its many historical uses as a medicinal plant.

Hollyhocks were introduced to England from China in the early 1500's. The great English herbalist, Nicholas Culpepper, who lived 1616-1654, wrote of numerous uses for the plants. By the 1600's, it had become very popular in England, and was frequently planted as the background for dahlias, which concealed the tall stalks of the hollyhocks.

The dark colored hollyhock blossoms have long been used as dye. In the past, this dye was compared to indigo. The plants were grown in the Colonial Era in an effort to produce a commercial dye. In France, the flowers were used to deepen the color of wines.

Hummingbirds find hollyhocks to be irresistible. The flowers also attract butterflies and honey bees.



Related Articles
Editor's Picks Articles
Top Ten Articles
Previous Features
Site Map





Content copyright © 2022 by Connie Krochmal. All rights reserved.
This content was written by Connie Krochmal. If you wish to use this content in any manner, you need written permission. Contact Connie Krochmal for details.