Garden Travel Books as Gifts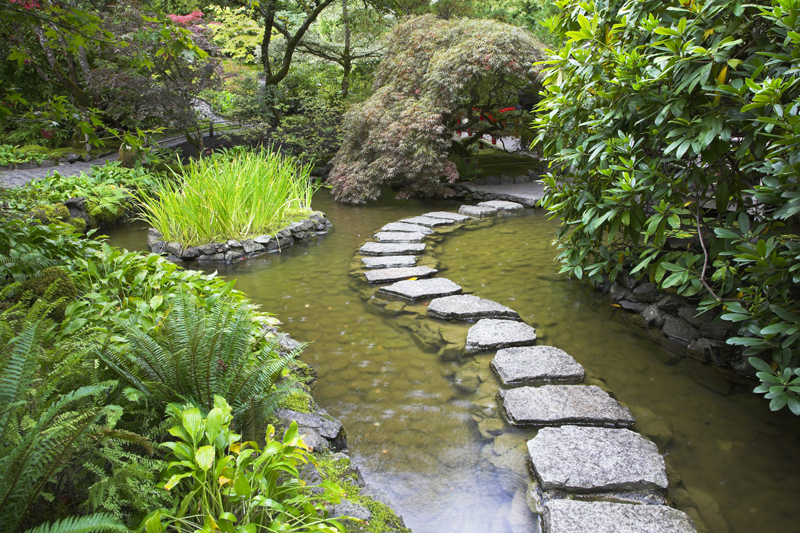 If someone on your shopping list loves to travel, garden and nature travel books are the answer.

Insiders' Guide is a wonderful series from the Globe Pequot Press. This series includes "Gardenwalks in the Southeast" by Marina Harrison and Lucy D. Rosenfeld, a team who has written numerous garden travel books. Illustrated with line drawings, this title covers the area from Washington, D.C. to the Gulf Coast. As in all the titles by this duo, the introduction features detailed information on a number of different garden styles from formal and informal to Asian gardens and rock gardens. An entire chapter is devoted to each state along with one for Washington, DC. A map in each chapter shows the location of the featured gardens. In each chapter, the gardens are organized alphabetically with details giving the address, contact information, dates and times it is open, costs, directions, and what you will see there. There are also handy tables listing the various types of gardens you can see in each state. In addition, there are sidebars with tips on special events and things of interest. The appendix contains a handy glossary and a complete index of all the gardens.

"Prairie-a North American Guide" by Suzanne Winckler is part of the Bur Oak Guide Series from the University of Iowa Press. This definitive guide makes it so easy for travelers to plan enjoyable trips to what remains of the prairie. This features a chapter for each state as well as one for Canada. For each state, the author provides a map showing the different sites, and size of the area. For each site, there is contact information, the name of the agency that administers it, its size, and details on where to go for maps and additional information.

Menasha Ridge Press has released "Hikers' and Backpackers' Guide for Treating Medical Emergencies" by Patrick Brighton. The author is an M.D., and explains show to diagnose, prevent, and treat a vast array of different conditions, such as altitude sickness, insect and animal bites, and exposure to extreme temperatures. Illustrated with line drawings, this easy to use guide has step-by-step instructions. The conditions are organized by type, such as cuts and open wounds. At the end there are helpful lists, including a list of things for a first-aid kit along with the extra things for high altitude travel.

"In Our Backyards-Public and Private Gardens of the Texas Coastal Bend" was published by the Corpus Christi Botanical Gardens and Nature Center. Illustrated with over 120 lush color photos, this is a must-have travel guide to 15 gardens in the area. There are lively accounts and stories about each garden. This guide was the result of a three-year volunteer project in which photographer John Watson and his associates visited and talked with the garden owners/creators. The gardens are organized by theme or locale, such as xeriscapes and water gardens. Readers and visitors can learn how other gardeners cope with adverse environmental conditions.

"Desert Wetlands" was published by the University of New Mexico Press. It belies the view that the desert is a dry, scrubby habitat where only cacti survive. This book features exquisite photos by Lucian Niemeyer with text by naturalist Thomas Lowe Fleischner revealing the crucial role that water plays in promoting the rich diversity of floral and fauna in the area. There are individual profiles for seven different wetlands in a number of states from California and Arizona to Texas, New Mexico, Colorado, and Utah. Among the wetlands are various habitats, such as man-made projects, creeks, waterfalls, bogs, and marshes.

In recent years, the bicentennial of the Lewis and Clark Expedition was observed in various ways. This spurred the release of a number of books on the subject. In cooperation with the Friends of the Wisconsin Historical Society, the University of Oklahoma Press, Norman, released "Exploring with Lewis and Clark: the 1804 Journal of Charles Floyd," which was edited by James J. Holmberg. He also contributed the introduction to this title. This book features maps, historic photos, and facsimiles of the actual pages from the diary along with printed texts. Floyd died from appendicitis during the fourth month of the expedition. Throughout the book there are unobtrusive sidebars explaining things that appear in the text.



Related Articles
Editor's Picks Articles
Top Ten Articles
Previous Features
Site Map





Content copyright © 2022 by Connie Krochmal. All rights reserved.
This content was written by Connie Krochmal. If you wish to use this content in any manner, you need written permission. Contact Connie Krochmal for details.