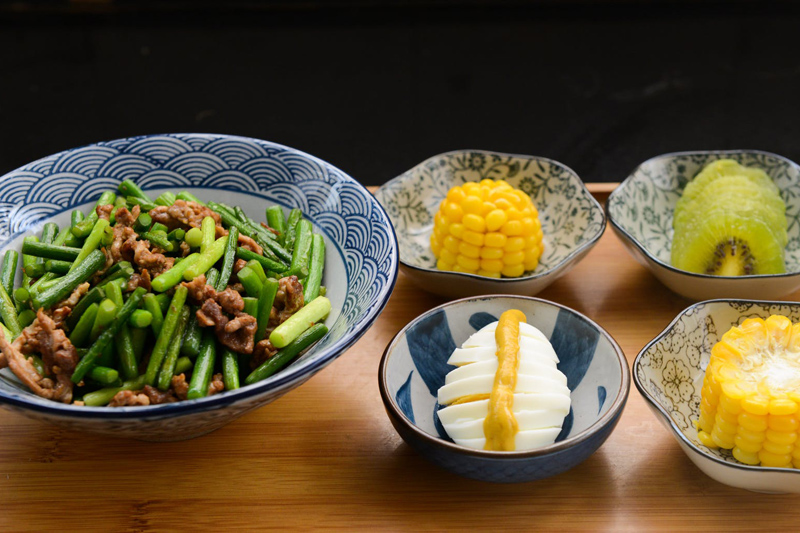 Chopsticks are an integral part of eating in China. Just like a fork and knife are to Americans, chopsticks are the only vehicle used to move the food from the dish to the mouth. Although it may seem quite difficult to imagine using two sticks to eat, it is actually quite simple.
Chopsticks are used in several different cultures. They also come in several different shapes and sizes, and are made from several different materials. Most oriental cultures such as the Japanese and Koreans use chopsticks to both eat and cook. Some of these cultures also use chopsticks of different sizes for different purposes. Chinese chopsticks come in just one length and are usually made from wood, bamboo, or plastic. They can be purchased in almost any oriental grocery store or in China town. The circumference is square at the top and round at the bottom. They taper slightly and have a blunt end. This is the type that most Chinese use to both eat and cook with.
Below are the steps outlining how to use chopsticks. Like any other learned process, such as writing or riding a bike, chopsticks take practice. Go through the steps and keep practicing. Then the next time you go to a Chinese restaurant try not to ask for a fork. Everyone will be impressed! Enjoy!
Using your right hand, place the first chopstick deep in the crack between your thumb and your index finger.


Then lift your index finger and rest this same chopstick on the side of your middle finger. So the first chopstick is in the crack of your thumb and resting on the side of your middle finger.


Now squeeze your thumb against this chopstick so that it is held in place. This is the chopstick that will stay stationary for most of the time.


Press the tip of your thumb against your index finger. The point at which they touch is where you will hold the second chopstick. The tip of your thumb should hit approximately where your knuckle is on your index finger.


Place the second chopstick at this point and line up the bottoms of the chopsticks so that they are even.


Using your index finger and the pressure from the tip of your thumb, move this second chopstick so that the tips open and close. This takes a little practice. Once you get the hang of it, try picking up small pieces of food. Keep practicing and you will be sure to be a pro.


Related Articles
Editor's Picks Articles
Top Ten Articles
Previous Features
Site Map





Content copyright © 2023 by Lila Voo. All rights reserved.
This content was written by Lila Voo. If you wish to use this content in any manner, you need written permission. Contact Lila Voo for details.