Oh How I Miss Rockingham!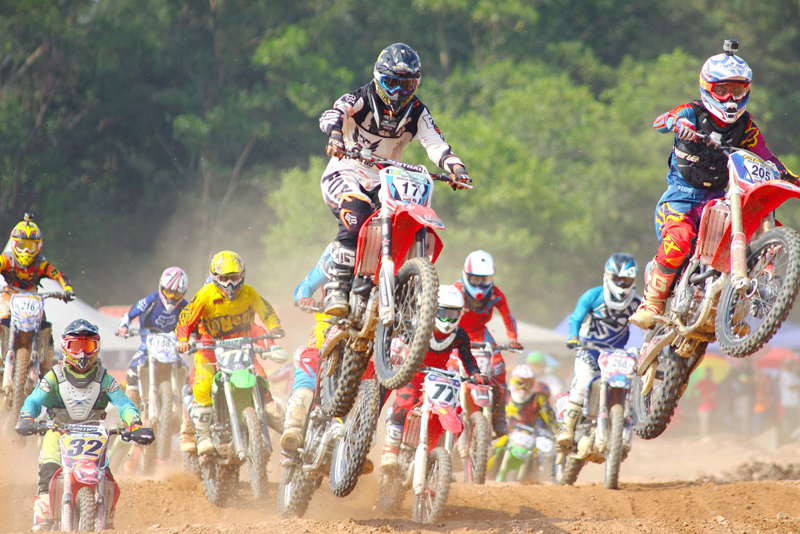 Oh how I miss Rockingham! The second race of the season used to be held at North Carolina Speedway in Rockingham, North Carolina. I don't think there was ever a boring race at that track. I wish that the same could be said about the California Speedway in Fontana, California. One of the reasons behind the change was the fact that Rockingham didn't have sellout crowds. I don't know if NASCAR noticed or not, but there were more empty seats in Fontana. The track owners explained that those people were buying food and souvenirs. Hmmm, you'd think they would have been watching the race. They were also bragging that they had top quality entertainers Jewel and Fantasia. Personally, I didn't find either of their performances any more exciting than the race itself. This was another classic example of NASCAR going away from tradition and jumping to where they feel the money is. What's wrong with tradition? Personally, I love tradition. From the comments that I received this week, I think the fans do too. I actually received an email which listed other things that were more interesting than a race at Fontana, (watching paint dry wasn't there, but certainly could have been) and although I laughed when I read it, I kept thinking how pitiful that we felt that way. Even Jeff Gordon seemed to agree. "I was a little disappointed in this racetrack," Gordon said. "Right now, there's no passing. It's just really difficult to put on a good race here."

As I mentioned last week, this type of track on which Roush drivers excel. This was no exception. By lap 50, all 5 Roush cars were in the top 10. Typical of Fontana though, there seemed to be more lead changes in the pits than on the track.

By the end of the race, it was more a matter of whose car would hold out rather than who was the fastest. As is typical of a 500 mile race, there were many drivers that were taken out from engine failure. Nearing the end, it almost seemed that it was those with the most dominant cars that fell victim.

Tony Stewart had been running in the top 5 most of the race, and he seemed to be the only non-Roush driver that was doing really well. Even a bad pit stop and a blown tire did not keep him from going back to the front. However, Stewart was the first victim of engine failure on lap 214. Even with all of the disappointments, it was a nearly jovial Stewart that exited his car grinning ear to ear. "We are right on top of our game again," he said. "I am as excited as I would have if we had won the race," he said. "That is how we won a championship. We don't normally run this strong early in the year." Even though the DNF knocked him down to 22nd in the standings, Stewart is known more for having a stronger second half of the season. Stewart has not had a DNF for 30 races.

Greg Biffle looked absolutely unbeatable, and he led well over half of the race, sometimes by as much as 13 seconds. But, as we all know, in NASCAR you should learn to expect the unexpected. Who would have thought that there would be an engine failure on a Roush car? It certainly isn't something that happens often, but on lap 225 Biffle's car started smoking. He had dropped a cylinder. He limped around the track for awhile, but then pulled his car behind the wall and called it a day.

Biffle's car was the only one left between teammate Matt Kenseth and victory. Kenseth's car had been strong all day, but not as strong as Biffle's or Stewart's. Once Biffle was out, Kenseth had only Jimmie Johnson to hold off, and he appeared to do that with ease. Not even the late caution which caused them to have a green, white, checkered finish held him back. Kenseth was determined to get the win and did not let Johnson get past him. After his poor finish in Daytona, it was a very satisfied looking Kenseth in Victory Lane.

The Cup drivers have the weekend off but there is a Busch race in Mexico. Next week they will be in Las Vegas for the UAW-Daimler Chrysler 400.

As always, I love hearing from you. Many of you thought that I was too harsh on Jimmie Johnson. Some thought I wasn't hard enough. I enjoyed hearing all sides. Keep sending your emails to me at letsgoracin8820@yahoo.com or visit my website at https://www.bellaonline.com/site/NASCAR

Til next week......
This site needs an editor - click to learn more!


Related Articles
Editor's Picks Articles
Top Ten Articles
Previous Features
Site Map





Content copyright © 2022 by De Powell. All rights reserved.
This content was written by De Powell. If you wish to use this content in any manner, you need written permission. Contact BellaOnline Administration for details.