Litter Box Smell - Litter Boxes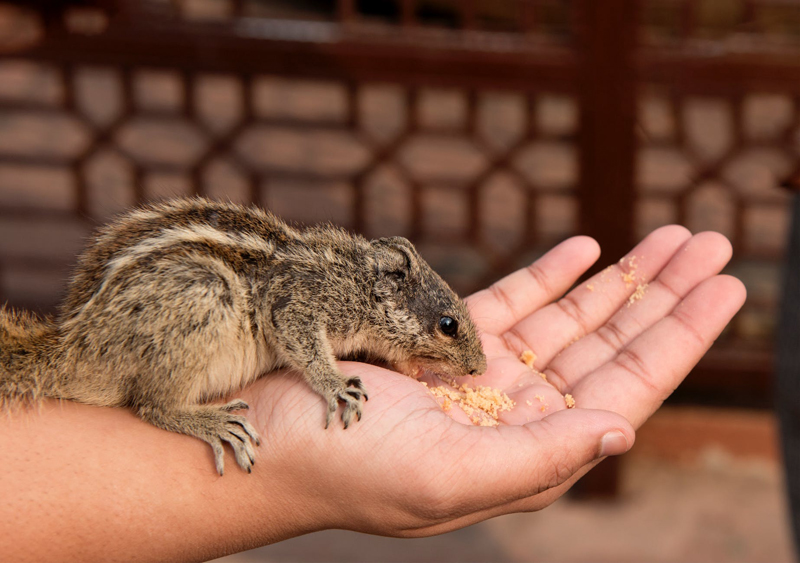 I don't care what kind of animal you've got be it a ferret, a cat, skunk, or any animal that uses a litter box; urine and feces stinks! If you have animals in your house and keep everything clean, you will still have odor in the house. It stinks even if you don't smell it; you are use to the odor.
My daughter walks into my office which also has a ferret cage. (It is still a home office deduction because I write exotic pet articles, books, and I am an exotic pet consultant and an exotic bird rescue and parrot behavioral consultant). My daughter tells me the ferrets stink. I give her evil mom look.
I just cleaned the cage and I can't shampoo the ferrets because they are molting or is that shedding? There are way too many animals in this house; getting confused. The fall was so weird here the ferrets all went bald before getting their winter coats. My first thought was oh no cancer, adrenal gland, not - just weird fall.
Some animals use a litter box much better than others do. Cats rarely miss. They normally have to be sick or angry to not use a litter box. However, ferrets will use a litter box once you find where they're going to do their business. Just stick the litter box in the exact spot, usually always a corner somewhere. Except, they hike up their little rears so high it can shoot over the box; not hitting the bulls eye. Use a litter box with a high back for ferrets.
Skunks will use a litter box almost always, once you find out what area they will adopt as a toilet. Again, put the litter box in that spot. Skunks eat a live diet meaning their feces stinks just like a human's would. They may find a few more spots; just stick a litter box in each of those spots too. The same method works with ferrets. Though, skunks may get mad and take revenge and dump a load on your shoe or bed. Don't make them mad.
I am meticulous about cleaning litter boxes and keeping my pet areas clean. However, in the dead of winter no one wants to trudge through the drifted snow and minus zero degree days to dump the litter in the garbage can. Even in the heat of the summer your neighbors don't appreciate the stink of six day old feces and urine in the garbage as the bacterial agents of urine and feces ripens fully with the help of the summer sun.
I bought a handy little device not long ago. It is amazing. I saw it at a local store and felt it was a gimmick to help manufacturers make more money. Then I ran into it at Amazon while looking for the litter box I usually buy for my ferrets. I read the reviews – and became interested in fact, I was impressed. Ok, so I decided to try the gizmo. It works. Though, my daughter is still complaining my ferrets stink. Tough, they stay in my office. They can have a bath when the weather warms. Besides, with her two kids in diapers, those diapers smell like roses?
It is quick and easy to scoop out a litter box with clumping litter. The more difficult part was the storage or the trek out to the garbage can. With this new swift little gadget you don't have to worry about it anymore. On garbage day take the Odor Barrier bag out to the garbage and your home free. This turned out to be my New Year's Miracle! At least one new gizmo isn't a scam.
Petmate 22501 LitterLocker Plus with Microban,
White/Planet Blue
Petmate 22501 LitterLocker Plus with Microban, White/Planet Blue


The refills – easy to load and the refills last for quite some time depending on the number of pets of course.


5 pack of Litter Locker Plus Refill Cartridge


Scroll down a litter further and sign up for the exotic pet's newsletter. Your email is 100% safe, I never even see it. You will receive a newsletter once a week. Once in a great while an emergency newsletter may go out, but this would be only for a big illness outbreak or other emergency. Subscribe so you will know when new content comes out!


Join Exotic Pets Bellaonline on Facebook and Twitter - be sure to click the "like" Exotic Pets Facebook

Exotic Pets @ Twitter





Diana Geiger Exotic Pets Editoron



Ferrets: A Complete Guide available in paperback and Kindle. By Diana Geiger (me:) Five star reviews!






Ferrets: A Complete Guide - Paperback

Ferrets: A Complete Guide - Kindle

PDF Version Ferrets: A Complete Guide (Access to free PDF Reader)
Ferrets: A Complete Guide







This site needs an editor - click to learn more!

You Should Also Read:
Complete Exotic Pet Index
Ferrets - A Complete Guide Paperback and Kindle
Exotic Pet Shopping (the safest for your pets)




Related Articles
Editor's Picks Articles
Top Ten Articles
Previous Features
Site Map





Content copyright © 2023 by Diana Geiger. All rights reserved.
This content was written by Diana Geiger. If you wish to use this content in any manner, you need written permission. Contact BellaOnline Administration for details.