Pet Clean Up Made Easy - Book Review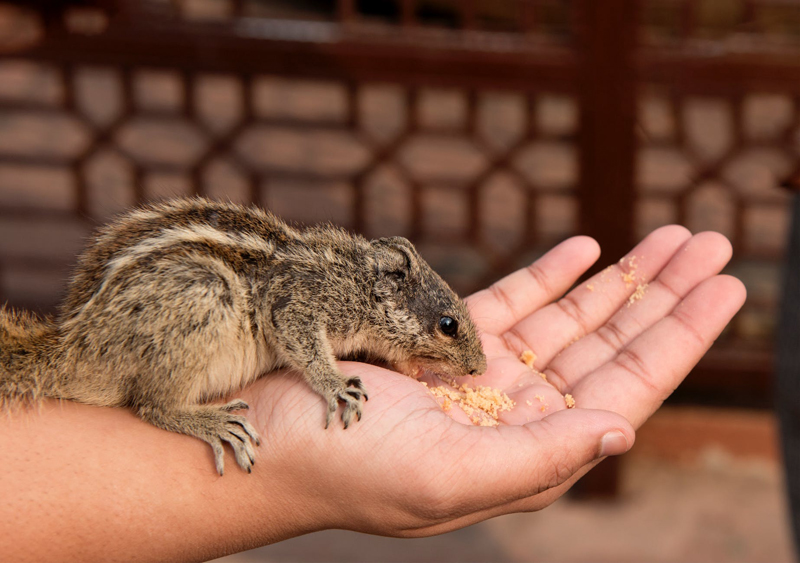 Pet Clean-Up Made Easy by Don Aslett is a book I have checked out of the library in Huron South Dakota for the fifth time. It is such a handy book; I am just going to have to buy it. Never again be fooled by a particular stain or an organic odor.
You know when you have a mess to clean up, the stain stays, or the odor stays or both. It is frustrating. This book explains exactly how to get rid of the stain, the mess, the odor, everything. It is fascinating to learn the science (explained very simply) and the mechanics of cleaning up messes. It is something we take for granted but if we used the suggestions in Pet Clean-Up Made Easy by Don Aslett, we would never take problem messes for granted again.
This book deals with tough problems like fleas, how to get rid of the rotten little devils completely! This is an opportunity to learn about fleas, and also why they are such a persistent problem.
The first chapter deals with
Important Tools to have on Hand
(you will be amazed at the simplest tools and how they are a lifesaver). It also deals with cleaning techniques for all clean-up chores.
Chapter two, Good Clean Living – With Pets, preventative measures to keep your home mess free – it really is possible. Aslett, does a wonderful job addressing allergies in this chapter.
As you can see there could never possibly be a problem with pet messes in my house. Yay Right!




Chapter three good old housetraining and litter boxes. Face it, litter boxes stink and I don't care if it is a ferret, cat, dog, skunk, or coon, they stink. The smell leaches into the plastic where it lives forever. I even soak boxes in straight Clorox and was brave enough to sniff the box and the odor still clinging with renewed energy.

Aslett also goes into how to toilet train your cat, yes toilet, throne, whatever you want to call it, toilet train your cat! I did try this once. It did work, but that was a hundred years ago when I was single, no children and one cat. I am not waiting in line behind three cats, kids, daughter and son- in- law, and mother-in-law, no way, no how.

Chapter four In Case of Accident, as he writes, "In fifty years of professional cleaning, my crews have cleaned up everything from skunk spray to smoke and fire damage. But some of the very worst messes we ever face are places where pets have been allowed to piddle and poop all over a house or apartment." Very comprehensive chapter!

Chapter five Hairy Animal Tales: Shedding, Bathing, and Fleas Control. This chapter is worth the price of the book. The one section in this chapter deals with 10,000 miracle hair pickup. Other wonderful advice deals with fleas, how to completely deal with flea eradication.

Chapter six Pets do the Darndest Things. Don't they though, here the author covers solutions for jumping, chewing, scratching, scavenging, traveling and more. See, I told you this book was a jewel, not even a jewel in the rough.

Chapter seven Beyond Barks and Meows: Caring and Cleaning for the small pet set. Here is our chapter guys, beyond dogs and cats, two-legged, even no legged pets, "that wag a totally different tail and are just as dear to their owners." A little hands on help for our exotic pets.

Epilogue Are Pets Worth Cleaning Up After. "Although the bottom line of life is to be loved, we humans work hard to have that not happen to us……" Intriguing indeed - If you are reading this you have a pet, had a pet, or want a pet, so we already know they are worth caring for.



Pet Clean-up Made Easy: Tackle Any Pet Mess, Any Time, in a Snap - from Stains and Smells to Fleas and Furballs



Ferrets: A Complete Guide available in paperback and Kindle. By Diana Geiger (me:) Five star reviews! More information on Ferrets: A Complete Guide.

FERRETS: A Complete Guide



Scroll down a litter further and sign up for the exotic pet's newsletter. Don't miss out on pet tips only printed in the newsletter. Your email is 100% safe. You will receive a newsletter once a week. Once in a great while an emergency newsletter may go out, but this would be only for a big illness outbreak or other emergency.



This site needs an editor - click to learn more!

You Should Also Read:
Exotic Pet Site Map
Ferrets - A Complete Guide Paperback and Kindle
Exotic Pet Shopping (the safest for your pets)




Related Articles
Editor's Picks Articles
Top Ten Articles
Previous Features
Site Map





Content copyright © 2022 by Diana Geiger. All rights reserved.
This content was written by Diana Geiger. If you wish to use this content in any manner, you need written permission. Contact BellaOnline Administration for details.