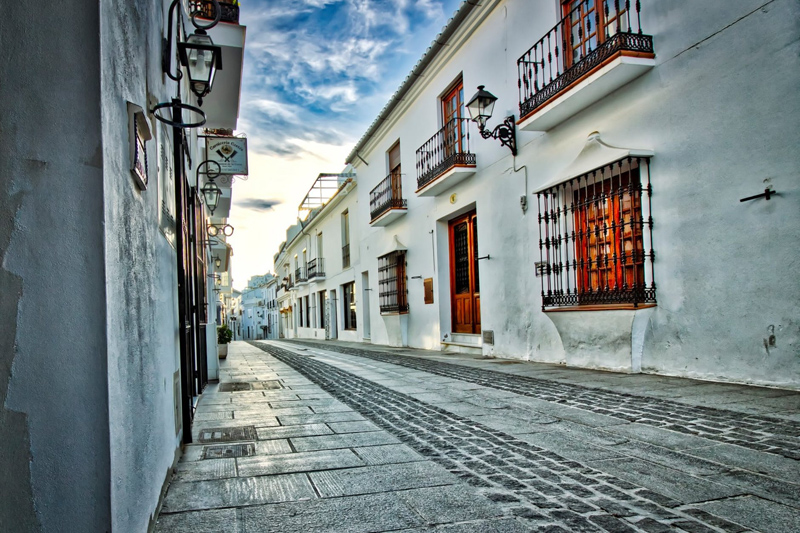 This is a very common question among Spanish students. With this lesson you will learn to differentiate both terms and use them correctly.
(Esta es una questión muy común entre estudiantes de español. Con esta lección usted aprenderá a diferenciar ambos términos y a usarlos correctamente.)
BIEN
Bien is an adverb so there won't be any noun (substantive) close to it.
It can be translated as: well, alright, okay, excellently, in a good manner, appropriately, nicely, pleasantly.
It can be the answer to questions like: How…(¿Cómo…?)
I.e.:
'How are you? I'm fine' --> 'Yo estoy bien'
As you can see, there is no noun close to it, so it is not an adjective. More, 'bien' is usually placed close to the verb (estoy)

Bien, can also be placed close to an adjective, to emphasize the meaning of that adjective:
¡Es una casa bien grande!
Where 'bien' is the adverb and 'grande' is the adjective.
Finally, 'bien' can also work as a conjunction in sentences offering two options: Corresponds to the English: either // or:
'Bien puedes ir a casa de tu madre, bien puedes ir a casa de tu padre.'(You can either go to your father's house, or you can go to your mother's house.)
BUENO
Bueno, as said before, as an adjective so it takes the corresponding form according to the genre and number of the noun it goes with:

La comida buena
Las comidas buenas

El perro bueno
Los perros buenos

Translations: good, well, fine.

Note: This is how Wiktionary defines an adjective: "A word that modifies or describes a noun or pronoun, such as big or heavy." and this is the definition for adverb: "A word that modifies a verb, adjective, another adverb or a prepositional phrase, typically (but not always) ending with -ly in English."

* When 'bueno' is used before the noun, it becomes 'buen': 'Este perro es bueno' - "Este es un buen perro'.

Some examples:

With bien:
Mi hermano no habla bien
¡Bien dicho!
Este niño está bien alto

With bueno:
Este niño es bueno.
¡Buenas tardes!
Espero que tenga un buen viaje.
---
Recommended material:
You can find below some materials / web pages that, from my point of view, can be useful and interesting:
| | |
| --- | --- |
| Bueno - Monthly Word | All about 'bueno': forms, uses and expressions, from "Monthly Word - La Palabra del Mes". |
---
| | |
| --- | --- |
| | Visual Link Spanish™ - Just click, listen and repeat! Don't just learn Spanish; put it into practice with a unique guided, step-by-step system. I've tested it and I wish I had something similar when I studied English!! |
---
| | |
| --- | --- |
| Lo más TV | Such a funny, intelligent and useful way to learn and enjoy the Spanish language!! It is a web based activity and offers new videos on a weekly basis. By clicking on any of them you'll be taken to a new page were you can chose between dial-up or broadband. The load is fast, and in few seconds you will be watching and listening to the video. |
---
---


Related Articles
Editor's Picks Articles
Top Ten Articles
Previous Features
Site Map





Content copyright © 2022 by Angeles Fernández. All rights reserved.
This content was written by Angeles Fernández. If you wish to use this content in any manner, you need written permission. Contact Angeles Fernandez for details.