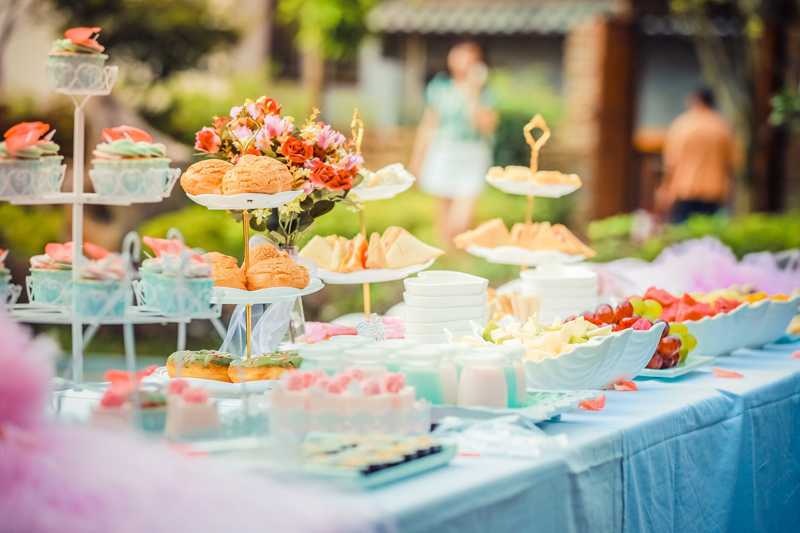 Ahhh...retirement. We all talk about it, think about it, even dream about it. So when the time finally comes, it is an occasion worthy of a big celebration.

Throwing a retirement party is a fun way to help someone make the all-important transition from tension to pension. These retirement party ideas are great for family members, friends, co-workers or even your Boss!

Bon Voyage!

This retirement party idea makes the special retiree feel like they've just set sail on a glorious tropical cruise. Divide the party room into several different areas that you would find on a cruise ship. Have a casino, with a few game tables like poker or roulette for guests to play. Include a lounge area that features comfortable seating and some jazz or karaoke music. Of course, there must be a bar serving lots of tropical drinks complete with all the typical tropical garnishes.


You should have no trouble at all finding decorations for this retirement party idea. Use pictures or posters of cruises to adorn the walls and hang a hammock in the room to hold any gifts that are brought to the party. Use plastic pink flamingos, palm trees and other tropical accents like leis and coconuts to make it feel like a party in paradise.

Hats Off To You!

This is a great retirement party idea for a Boss or co-worker. It's all about the hats at this party. Have a variety of silly hats at the place setting of each guest. That guest must wear their crazy hat for the duration of the party. Hire a professional photographer to take snapshots of all of the guests in their hats or place disposable cameras on the tables and have guests take their own candid photos. After the party, have the photos developed and assemble them in a scrapbook for the guest of honor.

Since hats are the theme of the party, use them as decorations as well. Inexpensive plastic party hats can be found at most party supply stores.

If you'd like to have a few laughs at the retiree's expense, why not have a "roast". Each guest stands up and tells a funny or embarrassing story about the retiree beginning with the phrase, "My hat's off to you because...".

Life After Retirement

Everyone has a hobby that will fill their time during retirement and hobbies make great theme parties. Does the guest of honor love to fish, golf, sew, read, ski, travel or play bingo? Any one of these ideas would be a super easy retirement party idea. Use decorations and menu items that appropriately suit each theme.

Hello To Old Age

If your boss, co-worker, friend or family member has a great sense of humor, this is a really fun retirement party idea. This tongue-in-cheek party is all about being old. Use old, broken items placed around the room as decorations. For centerpieces, fill containers like vases or baskets, with items like denture cream, hair color, or ahem...hemorrhoid ointment. Anything to get a laugh.

A great party game is the "Old Age Obstacle Course". Have all the guests compete one at a time in a race filled with old-age stations. Start with a cane walk where guests walk with a cane or walker around a specified area. Next is the bingo hall, where they have to dab 3 bingo cards before proceeding to the dart board. Once there, they throw three darts and head over to the putting green to attempt a hole-in-one. Have the fastest guest to complete the course, win a gag gift of your choice.

Retirement parties can be a lot of fun and are a great way to say "thanks" for a life of hard work and contribution. Here's a few party supplies to get you started:



Related Articles
Editor's Picks Articles
Top Ten Articles
Previous Features
Site Map





Content copyright © 2022 by Amelia Johnson. All rights reserved.
This content was written by Amelia Johnson. If you wish to use this content in any manner, you need written permission. Contact Shalia Hayes for details.