Get Ready for a Wild Ride!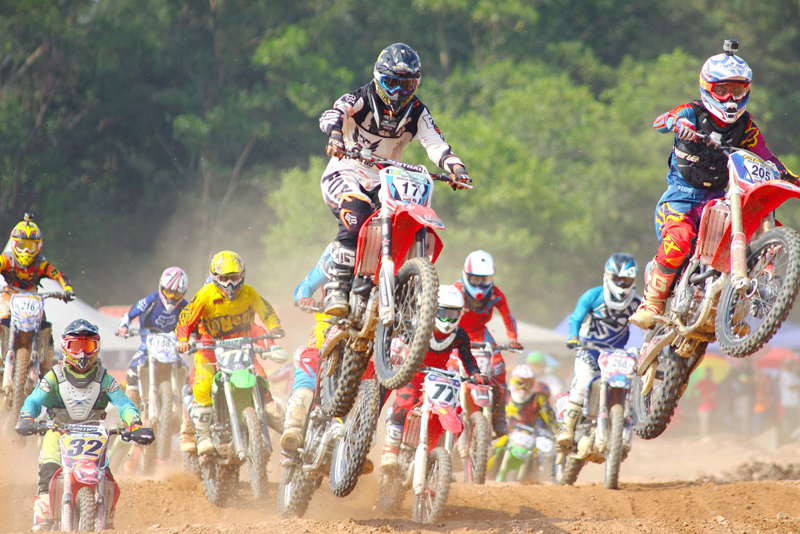 The stage has been set - the official NASCAR season has begun, and already it promises to be a wild ride. There has already been as much controversy and animosities in just two races as there sometimes is in half the season.

Jimmie Johnson's year has had a black mark on it since Daytona. Quite possibly it won't matter how good he does for the rest of the year. I'll admit it, I was upset about it myself, but his crew chief Chad Knaus truly didn't do anything that many of the other crew chiefs would also do. The job of the crew chief is to make their driver's car as fast and well handling as they possibly can. Granted, they are supposed to do it within the parameters that NASCAR gives them. Sometimes these guidelines are a bit hazy, and the crew chiefs will try to take advantage of that fact. If I were driving, I would expect my crew chief to do exactly that. Knaus is suspended until the 26th of March, but his team seems to have rallied and are having an incredible season despite the suspension. Does that mean that Knaus isn't needed? Quite the opposite I think. The team seems to be doing this to show Knaus that he has taught them well and they want him to be proud. And I would bet that he is.

Controversy seems to follow Tony Stewart around like a shadow. Despite his best intentions, he tends to say or do something to start a feud with someone every season. Tony wouldn't be Tony if he didn't. Quite frankly, I still admire the fact that he can and will voice his opinion and hasn't become a robot with the perfect answers like some of the drivers. Racing is an emotional sport, the drivers should be emotional as well - even if it isn't popular. There were comments made when Stewart turned his in-car camera around during Daytona. I can't blame him at all. With NASCAR's history of fining drivers for remarks and gestures made, he needed some composure time. Even as a member of the press, I feel that the driver's should have time to pull themselves together before having to face the cameras. I doubt that any driver would say that the reason they race is because of the fame and intrusion into their private lives, and I think that we all need to respect the fact that they are entitled to intense emotions.

It has never made sense to me that out of a 36 race season and only three weekends off that they would choose to have the first break being only two weeks into the season. Even less sense is the fact that this break comes in between two races that take place in the west. But, it isn't our call to make.

The long awaited decision as to the location for the NASCAR Hall of Fame has finally been announced. The choices were Daytona, Charlotte and Atlanta, and NASCAR recently announced that it will be at Charlotte. I look forward to visiting it when it is complete. I am sure that it will be spectacular.

This week we are headed to Las Vegas Motor Speedway for the UAW-DaimlerChrysler 400. Vegas is another 1.5 mile track, the kind at which both Roush and Hendricks drivers excel, and I will be very surprised if most of the these drivers aren't in the top ten at the finish. Both Gibbs and Ganassi teams have really been working on their setups for this type of track and have improved greatly, and I think they will also do well.

I don't think that I have ever had 100% of my readers agree with me, but this week it happened. There was not even one reader that didn't mention how much they missed Rockingham and found Fontana a huge yawn. Even Californians wrote to me agreeing that not only was this season's race at Fontana boring, but that every race at that track has been boring. One reader told me that after this fall's race, he'll be going to see the races at Vegas or Phoenix. The volume of the 'cookie cutter' track races is getting out of hand, and the trend of taking away races from the older, traditional tracks distasteful. So many NASCAR fans are all about tradition and roots. Hopefully NASCAR will start thinking with their hearts, quit thinking with their wallets, and return to the roots that made NASCAR what it is today. One reader put it especially well. Ron from Indiana told me that he found it ironic that NASCAR has used the slogan "Racing started in North Carolina Racing belongs in North Carolina" as their reasoning for choosing Charlotte for the Hall of Fame. Yet, he continued on to say, "If that is the case, why aren't they racing at Rockingham?" I agree with you, Ron!

I thoroughly enjoy hearing from you. Please keep letting me know how you feel!
Til next week.....
This site needs an editor - click to learn more!


Related Articles
Editor's Picks Articles
Top Ten Articles
Previous Features
Site Map





Content copyright © 2019 by De Powell. All rights reserved.
This content was written by De Powell. If you wish to use this content in any manner, you need written permission. Contact BellaOnline Administration for details.