General Caribbean History Overview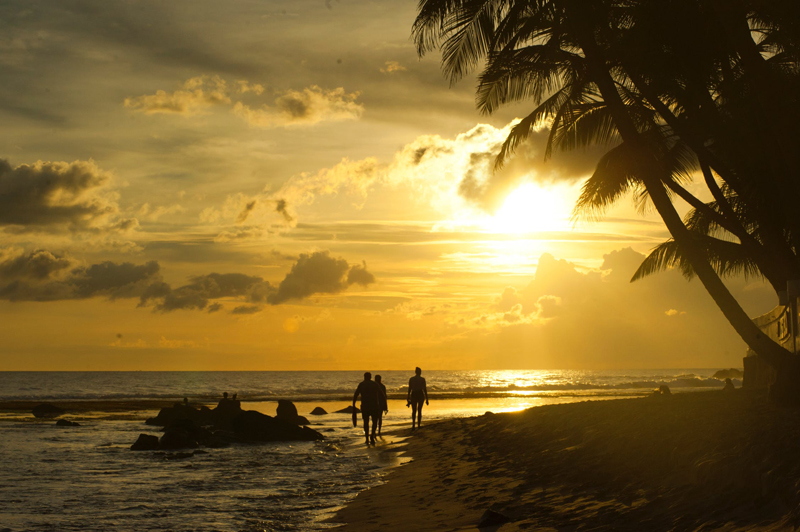 When one thinks of the Caribbean Islands, paradise, flavor, and beauty invokes the mind and creates thoughts of its sublime bliss. Even fellow Islanders are fascinated by their neighboring islands. And if you were ever lucky to island hop, you may come away with the knowledge that while these scattered oases of paradise decorate our planet, the real wealth lies in exploring their history and natural beauty. There are many known and unknown stories of the Caribbean Islands, for while they shade under the same beautiful exotic umbrella, they are still defined by their own uniqueness and flair. With common factors such as slavery, colonization, migration, and then independence, they are in essence a truly strong band of blended colors marching to the beat of Steel Pan, Soca, and Reggae while trade winds caress their souls with comforts of tropical bliss and aura.

Many countries under CARICOM is considered a Caribbean country. Can the sharing of a Caribbean coastline, cultural commonalities, and colonization by European nations be the ties that bind these nations?. There are many questions answered in the history books, but Islanders have different tales they tell of their history. Let's do the lingo and go back in time.

During the slave trade era, Africans were dispersed to many of these islands to work for developers, plantation owners, and in cane and rice fields. The Native American population had been diminished greatly due to wars and diseases. By the 1900's, the Chinese, Indians, and Portuguese arrived. Many worked as indentured laborers while others became tradesmen and businessmen. Arrivals from more diverse nations like Syria, Lebanon, and Saudi Arabia also took place and the majority settled in Trinidad & Tobago. Few took refuge elsewhere some wound up in Guyana, Jamaica, St Kitts & Nevis just to name a few. European countries like The United Kingdom, Sweden, Denmark, France, Spain and The Netherlands were the colonists of the Caribbean Islands.

The diverse ethnicity richly populated these lands, and proved to be fruitful and cohesive thus bringing about a new breed of people. Offspring of an African and Indian was and still is referred to as Dougla or Mulatto. There were other ethnic mergers as well and their offsprings are known as colored or mixed, depending on hair texture and skin color. The forming of nations, governing of countries, towns planning, agriculture and trading were all instrumental in establishing the foundations that still serve these countries and helped in the independent process for many. And even though stories told by immigrants could create tears as bountiful as a tropical torrential downpour, folks were passionate and loyal toward their new homelands and continue to be. After all, these blue waters, warm winds, sunshine, coconut trees, pristine beaches with their coral reefs and amazing sea life can have a way with anyone.

Carnivals, Divali, Christmas, Eid, and European holidays are some the ties that bounded these nations. The peoples respect and acceptance for each other and their traditions help bring about some togetherness. And it wasn't long before a vision and desire for independence was in the making. Of course they were setbacks of racial divides that caused pain and suffering to many. But when all was said and done, island life was sweet. For the many who believed that their new leaders lacked the skill and expertise in managing their nations, fear and loathing took hold and a new movement and migration began to take place once more. Today many Islanders are scattered happily around the world in places one simply won't expect. Pride for their countries have not faded and can be seen in celebrations of carnivals, parades, clubs and other venues created for maintaining relationships and socializing with their fellow countrymen.

Some Caribbeans fly kites on Easter Sundays, make elaborate meals of Coo Coo and Salt Fish, Peas and Rice, Pudding and Souse, Macaroni Pies, Black Cakes, Patties, and Black Pudding. Picnics on beaches are common. Carnivals and many holidays are celebrated by a man walking on stilts, steel pan music, preparing and sharing of foods and drinks with everyone. Liming means hanging out with your friends and family and always includes drinks and foods and somebody's back yard. Christmas is always the most celebrated holiday. Carols play on the radio from November until the end of December. The smells of foods compete with tropical breezes, and the hustle and bustle adds to the stir of excitement created. In many homes, new curtains are hung, interior of houses repainted, sanding and re-lacquered of furniture, fake Christmas trees display lights and tinsel. And New Years Eve is known as Old Years Day.

In the end for most Caribbean people, their differences are united by shared traditions and customs and have unite them as a whole.



Related Articles
Editor's Picks Articles
Top Ten Articles
Previous Features
Site Map





Content copyright © 2021 by Deborah Barocas. All rights reserved.
This content was written by Deborah Barocas. If you wish to use this content in any manner, you need written permission. Contact Nick Marshall for details.