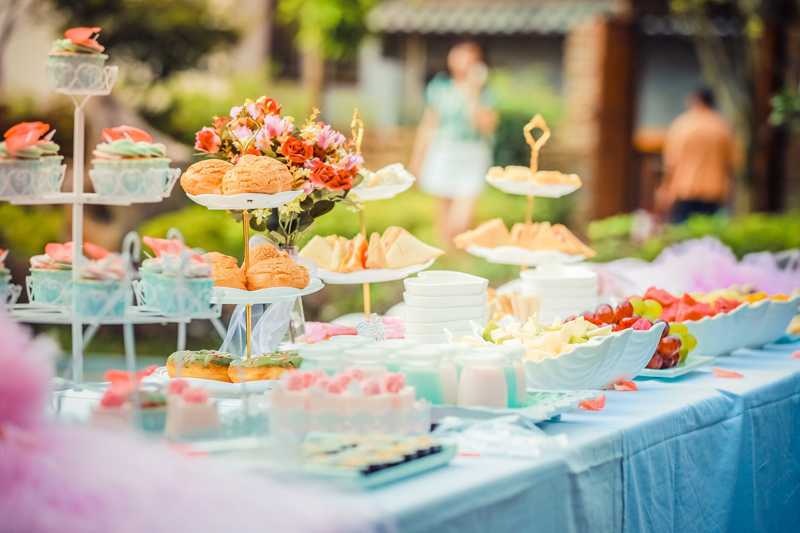 It's that time of year again: winter is past and the weather is getting warmer. Easter, the first major holiday of spring is right around the corner. Show the children in your life a good time with an old fashioned egg hunt.
Send out colorful construction paper or foam cutouts in the shape of ducks and rabbits as invitations to the hunt. Foam is rather light weight and shouldn't accrue an additional postage fee. Plan on having the egg hunt early in the day. That way, the little ones can still carry on their Easter Eve traditions with their families. Keep in mind that this is definitely the type of event that requires a Plan B, should the weather be inclimate.
If the weather isn't conducive to an outside hunt, pick two or three rooms in your home where you can hide eggs. These rooms should be public rooms, excluding bathrooms of course. It goes without saying that anything potentially hazardous or of great value should be put away.
Make use of the Dollar Store for Easter figurines, baskets, grass and plastic eggs. They also carry treat bags, disposable plates in a huge array of colors, and lots of goodies to fill the plastic eggs with.
Decorate nearby tables with pastel-colored tablecloth, ribbon and or crepe paper streamers. If the weather is cooperative and you're holding the festivities outside, let Mother Nature help you with the decorations. Budding trees and flowers in bloom provide a perfect backdrop for your food table. Warm and humid temperatures may bring some uninvited guests, bugs. Have the yard sprayed or research some natural and eco friendly options for keeping the area pest free. Depending on the number of invited guests, two tables may be required, one for food and the other for beverages and any additional favors to be handed out.
Wherever the tables are placed, be mindful of what's behind them. The backdrop should enhance the tables, not distract from them. Hang clusters of plastic eggs, lanterns or pom poms from trees. Paper fans and pom poms are also a perfect backdrop for your tables. Here's a sweet and a savory menu suggestion:
Brownie Bites
1 pkg Brownie Mix
¾ - 1 cup of chocolate chips
Candy Melts - or additional chocolate chips for dipping
This recipe starts with a plain brownie mix, any brand will do. One way to insure a uniform size is to use either a mini muffin pan or a silicone baking mold. Spray baking with a nonstick spray. Prepare brownie mix according to package directions. Fill pan/mold 2/3 full and place 4-5 chips (or desired amount) on top of brownie batter.
Bake in a 350° oven for 15-17 minutes. Oven temperatures vary widely so this time may have to be adjusted. Test for doneness by inserting a toothpick in the center, it should come with a few crumbs attached. Overcooked brownies will harden around the edges. This often results in a brownie that is more like a combination of a cookie and a cupcake. Dense and fudgy makes for a perfect brownie bite, and helps the candy coating adhere beautifully. Let them cool in pan for 10-15 minutes and then remove from pan and let cool to room temperature. Once cooled to room temperature, place in the refrigerator until thoroughly chilled. Give them at least one hour. Remove from refrigerator and begin the melting process for the coating.
Melt candy coating in a microwave at 45 second intervals until melted, stirring after each interval. They can also be melted via the double boiler method. Using either a fork or short skewer, dunk each brownie bite into coating; make sure to cover all sides. Touch up any bare spots by spooning coating over it and let the excess drip back into the pot. Place brownies on a wax paper lined cookie sheet and let coating harden completely before removing from the sheet. Trim any excess from the bottom with a sharp knife.
Decorate with a complimentary colored coating if desired. Makes 2 dozen.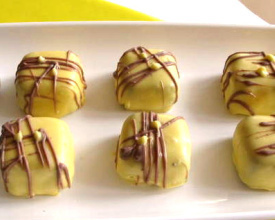 Hot Spinach and Artichoke Chicken Dip
1 (22 oz) bag Tyson Grilled and Ready Chicken Breast Strips
1 (8 ounce) pkg 1/3 less cream cheese, softened
¼ cup mayonnaise
½ cup shaved Parmesan cheese
½ cup onions, finely chopped
1 (14 oz) can artichoke hearts, drained and chopped
1 (10 oz) pkg frozen chopped spinach, thawed and drained
¼ cup shredded Colby Jack cheese
2 frozen ready made pie crusts, thawed
Preheat oven to 350°. In a medium bowl, mix together cream cheese, Colby jack cheese, and mayonnaise. Gently stir in artichoke hearts and spinach. Divide mixture and chicken strips between both pie crusts. Top with grated parmesan. Bake in the preheated oven 40-45 minutes, until bubbly and lightly browned.
Even though this dish has a crust the inside would be good to scoop up with pita or tortilla chips and sprinkled with lots of hot sauce.
You Should Also Read:
Celebrate Easter


Related Articles
Editor's Picks Articles
Top Ten Articles
Previous Features
Site Map





Content copyright © 2018 by Sandra Lee Garth. All rights reserved.
This content was written by Sandra Lee Garth. If you wish to use this content in any manner, you need written permission. Contact Shalia Hayes for details.