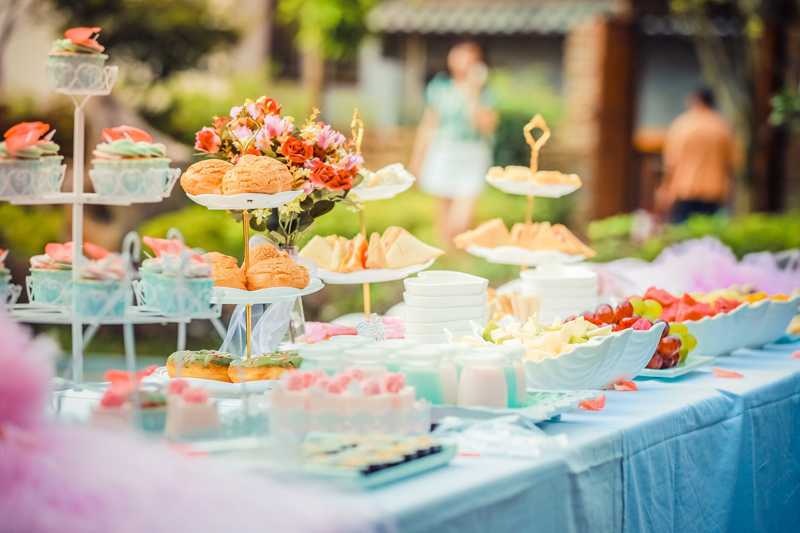 It's that time of year again: The leaves are falling and there's a noticeable chill in the air. You're dreaming of hot chocolate by the fire and what you're going to be doing for the holidays, and your stomach is growling. It's almost Thanksgiving, a chef's personal Superbowl. The time of year we entertainers look forward to in terms of our menu. Your turkey is the main event, but this collection of side dishes is sure to impress and entertain all your guests this season. Let's get cooking!


Nuts and Bolts Snack

Sauce:
1 cup butter
3 tablespoons Worcestershire sauce
1 teaspoon celery salt
1 teaspoon garlic powder
2 teaspoons garlic salt
2 teaspoons seasoning salt
1 teaspoon onion powder

Snack:

1 (10 ounce) box Cheerios toasted oat cereal
10 ounces shreddies cereal
1 large pretzel stick
8 ounces Bugles original flavor snacks
5 cups original Ritz Bits miniature crackers
4 cups salted nuts or peanuts

1.In a large glass bowl, melt the butter in the microwave.
2.Stir in the worcestershire and all the spices, whisk until well blended.
3.Pour the snack ingredients into a large turkey roaster, pour the sauce over top.
4. Mix well, bake uncovered at 225 degrees for one hour, stirring every 10 minutes.
5. Store in tins, makes a great hostess gift.
Cranberry Sauce

4 cups fresh cranberries, picked over & rinsed
2 cups Splenda sugar substitute or sugar
6 tablespoons water
6 tablespoons fresh orange juice
1/4 teaspoon salt
1/2 tsp ground ginger
1 orange, zest of
1 teaspoon cinnamon
1/8 teaspoon ground cloves
1/2 teaspoon allspice


1.Mix together in large pot, cranberries, sugar (or Splenda), water& juice, salt, ginger pieces (not ground) and orange zest.
2.Bring to boil and cook about 10 minutes or until all berries have burst.
3.Remove from heat and allow to cool 1/2 hour.
4.Remove ginger pieces and add cinnamon, ground cloves and all spice.
5.Blend thoroughly and allow to cool completely.
6.Put in covered bowl and refrigerate until ready to use.


Green Bean Casserole

2 teaspoons melted butter
2 teaspoons flour
1 teaspoon salt
1 teaspoon sugar
1/4 teaspoon pepper
1 small grated onion
1 cup sour cream
2 cans French style green beans, drained
1/2 lb swiss cheese, grated
1 cup corn flakes, crushed

1.Sauté onion in butter.
2.Add flour, salt, sugar and pepper.
3.Mix in sour cream, beans and cheese.
4.Pour into 9x13 baking dish.
5.Top with cornflakes.
6.Bake at 400 degrees for 20 minutes.

Sweet Potato Casserole
3 cups mashed sweet potatoes
1 cup sugar
2 eggs, beaten
1 teaspoon vanilla
1/2 cup melted butter
1/3 cup milk

1 cup light brown sugar
1/3 cup flour
1 cup chopped pecans
1/3 cup butter

1. Mix casserole ingredients together.
2. Put into greased 2 qt casserole dish.
3. Pour topping evenly over top.
4. Bake in preheated 350 degree oven for 25 to 35 minutes.


Cran-Apple Carrots

1 cup cranberries
4 cups baby carrots
4 cooking apples, peeled and sliced
4 tablespoons brown sugar
1/2 teaspoon salt
1/2 cup apple cider or apple juice
2 tablespoons margarine or butter


1. Wash and sort cranberries; place in large mixing bowl.
2. Add carrots, apple, sugar, salt and cider and stir to blend well.
3. Spray a 2-quart casserole with nonstick spray coating.
4. Spoon vegetable mixture into casserole.
5. Dot vegetables with butter.
6. Bake, covered in preheated oven at 350 for 40 minutes or until carrots are tender.
7. Stir midway through baking.


Sour Cream Pumpkin Bread

1/2 cup butter (or margarine)
1 cup sugar
2 eggs
1 teaspoon vanilla
1 1/2 cups flour
1 teaspoon baking soda
1/2 teaspoon salt
1 cup pumpkin puree
1/2 cup sour cream or plain yogurt
1 teaspoon cinnamon
1/2 teaspoon nutmeg


1. Cream the butter and sugar together. Stir in the eggs and vanilla. Stir flour, baking soda, and salt together and add to the butter and sugar. Add the pumpkin, sour cream, cinnamon and nutmeg. Stir.
2. Bake in a greased loaf pan at 350 degrees for 1 hour.


Oreo Turkeys

Note: This would be a great task to delegate to the children of the family who get bored waiting for dinner. They'll love making this edible craft!

2 Oreo Double Stuff cookies
1 malted milk balls (like a whopper)
4-6-candy corn


1. Take 1 Oreo apart. This will be the base.
2. Place the whole Oreo on its side on the base, so that it sticks to white of the Oreo.
3. In front of the Oreo on its side, place a malted-milk ball for the turkey's head.
4. Place candy corn, points down, in between the Oreo cookie that is standing on it's side.



Related Articles
Editor's Picks Articles
Top Ten Articles
Previous Features
Site Map





Content copyright © 2018 by Amelia Johnson. All rights reserved.
This content was written by Amelia Johnson. If you wish to use this content in any manner, you need written permission. Contact Shalia Hayes for details.