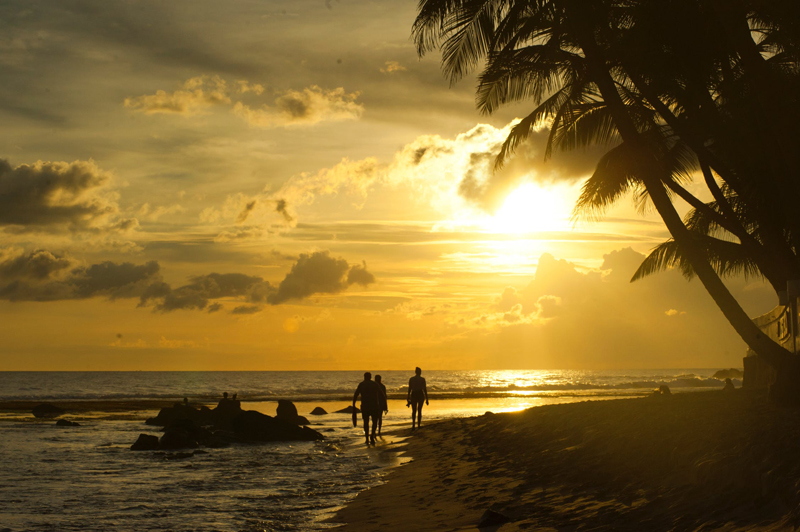 Fast Facts

Capitol: Bridgetown
Population: 279,912
Official Language: English
Political Status: Independent Island Nation
Location: Barbados is the easternmost Caribbean island, located near South America, in the region of the Lesser Antilles. It is 2.5 times the size of
Washington D.C.
Agriculture: Sugarcane,
Industries: Tourism, Sugarcane, petroleum, natural gas, fishing.
Climate: Tropical, with a rainy season between June to October
Terrain: Flat, rising slightly in the interior.


The first people of Barbados were Arawaks, who traveled by dugout canoes from Venezuela. The Arawaks were an agricultural people who grew crops of cotton, cassava, corn, peanuts, guavas and papayas. They utilized harpoons, nets and hooks for fishing.

Around 1200 the Arawaks were conquered by the Caribs who lived only briefly on Barbados. Likewise, a group of Portuguese explorers settled on Barbados briefly and gave the island the name Los Barbados (the bearded ones), presumably after the fig trees they discovered there, which have a beard-like appearance

In 1627, when British colonists arrived at Barbados the island was uninhabited. The 80 settlers claimed the island for England. The colonists were well-connected to England and were allocated land which they developed into cotton and tobacco plantations. Several years later, sugarcane was introduced to the island and to meet labor demands, enslaved Africans were imported from Sierra Leone, Guinea, Ghana, the Ivory Coast, Nigeria and Cameroon. The sugarcane industry and the production of sugar and rum dominated the island's economy through most of the 20th century, until it was surpassed by tourism.

Slavery was abolished in 1834 and Barbados gained independence in 1966. Today, the population of Barbados is a blend of West African and British culture. Barbados' most significant festival, called Crop Over, has an origin in slavery, and celebrates the end of the sugarcane harvest.







Related Articles
Editor's Picks Articles
Top Ten Articles
Previous Features
Site Map





Content copyright © 2019 by Eileen Brown. All rights reserved.
This content was written by Eileen Brown. If you wish to use this content in any manner, you need written permission. Contact Nick Marshall for details.