Top Unusual Pets - Exotic Pets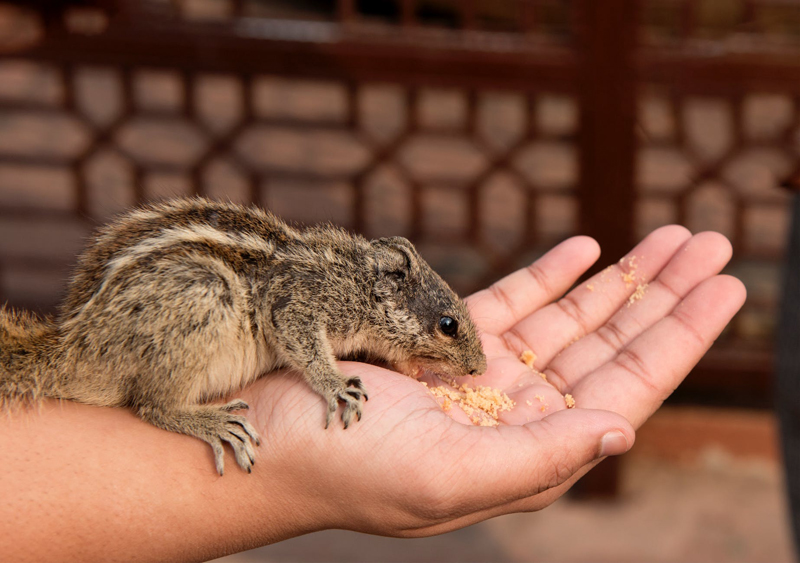 News - A lot of people choose to have unusual pets . What are some of these different pets that people have living in their households? Discover the world of exotic pets. Each exotic animal has a care sheet, or how to care for the individual pet.
Pet Armadillo
Armadillos are found mostly in South and Central America. The nine-banded armadillo is the only armadillo found in the United States. They have been found as far north as Missouri. I saw a number of them when we lived in Oklahoma. In fact, I have a couple of cute stories about Armadillos I will relate a little later in this article. An armadillo photo will be provided at the end of this article.
They do not do well in cold weather. This is something important to keep in mind if you are considering an armadillo as a pet. They do not store fat. If you have an armadillo as a pet you must provide a safe heating source.
An armadillo has a hard leathery outer shell made up of scutes or thin bone plates. They are a mammal and give birth to live young. They are of the order Cingulata. Read the full article - care sheet - about the pet armadillo and how to care for the armadillos. click on the link for the full article and care instructions for the armadillo.
Pet Armadillo
Pet Capybara
A Capybara is very much like a guinea pig but only around 100 (45 kilograms) or so pounds heavier and substantially bigger. They are around four feet (1.2 meters) long. That is one big rodent! The size of a pet may matter if you are considering a in house pet. They are very social animals as are guinea pigs.
To bond with your capybara make sure you acquire/purchase him or her young. Or, perhaps someone has raised a capybara and could no longer keep them. Try locating a rescue or small animal rescue and adopt a already human bonded capybara.
It may be difficult to obtain licensing for the pet capybara check federal, state and local laws. Be sure to learn all you can about proper legal requirements. Don't forget to check local requirements as well.
Click the link for the care sheet, full care instructions for the pet capybara.
Pet Capybara
Pet Civets - Civet Cat
A civet or sometimes called a civet cat is a beautiful long-tailed spotted critter that calls a variety of habitats their home. You will find civets in marches, forests, grasslands, in some parts of Asia, Central and South Africa, and Madagascar. A civet in reality is not a cat and it is certainly not a genet. The genet and civet are two very distinct species of animals.
There are several varieties of civets, 18 in all. From the African civet, palm civic (Asian palm civet masked palm civet), large Indian civet, small Indian civet, a semi-aquatic otter civet, and more.
Some civets live in trees while others can be found in-between rocks or piles of brush. They may want to consider a new real estate agent.
They aren't good examples of fashion coordinators because they wear clashing spots with strips. Though, the combination serves them well blending into their environments.
Learn more about pet civets and how to care for the pet civet by reading my article about the civet cat.
Pet Civets - Civet Cat
Genet - Pet Genet
People have been keeping genets for centuries and they make exceptional pets. The Small Spotted Genet or Common Genet is of the family Viverridae.
Small Spotted Genet or the Common Genet weighs 3 - 5.5 lbs pounds when fully grown. Their average lifespan ranges from twelve to twenty years. The wide range depends on their owner's willingness to learn about their pet and their readiness to put what they have learned into action. This is true of any exotic pet.
The genet needs a high-protein diet much like the ferret. Though the genet is not a carnivore they are omnivores.
Learn what the exotic pet would commonly eat in their own environment. It just doesn't seem right when you feed them something meant for another pet like cat food or dog food. In fact, most dogs and cat foods are not fit to feed dogs and cats.
Learn how to care for the genet as a pet with my article Genets.
Small Spotted Genet - Common Genet as Pets
Pet Kinkajous
The kinkajou is a nocturnal rainforest mammal that lives in trees and are able to grasp trees with their prehensile tails. Kinkajous come from the rainforests of South America (the northern part), Mexico, and Central America. They are related to the North American raccoon, red pandas, coatamundi and other animals from the procyonid family. (Link for the pet raccoon and coatamundi will be listed toward bottom of page). The pet kinkajous can be a very sweet animal. They are also known as the honey bear.
They have a very docile and friendly personality for a procyonid. They can get aggressive if not spayed or neutered. They are capable of biting. Remember they are nocturnal, don't insist on waking a kinkajous. Plan your play and activity period for when they are awake. There is little worst than a upset procyonid. They can also get aggressive and bite if you don't spend a couple of hours a day with them. They are not an animal to ignore, they are a high maintenance pet.
Click the link for the care instructions or care sheet on the kinkajous.
Kinkajous - Pet Kinkajous
Diana Geiger Exotic Pets Editor
on
Subscribe free
to the exotic pets newsletter. It is quick and easy Just glance to the right or scroll a bit to the bottom and subscribe. I will only bug you once a week :) Be the first to be in the know! Your information is always private!
I am also the Bird editor if you enjoy pet birds subscribe to the Birds newsletter.
Birds BellaOnline
Join Exotic Pets Bellaonline and Birds Bellaonline on Facebook and Twitter - be sure to click the "like" (just look under this article a bit above the newsletter subscribe.
Exotic Pets Facebook
Exotic Pets @ Twitter
Twitter for Birds and Exotic Pets.
Ferrets: A Complete Guide available in paperback, PDF, and Kindle. By Diana Geiger (me:) Five star reviews! Also available at Barnes and Noble online.
This site needs an editor - click to learn more!

You Should Also Read:
Exotic Pet Site Map
Ferrets - A Complete Guide Paperback and Kindle
Exotic Pet Shopping (the safest for your pets)




Related Articles
Editor's Picks Articles
Top Ten Articles
Previous Features
Site Map





Content copyright © 2022 by Diana Geiger. All rights reserved.
This content was written by Diana Geiger. If you wish to use this content in any manner, you need written permission. Contact BellaOnline Administration for details.