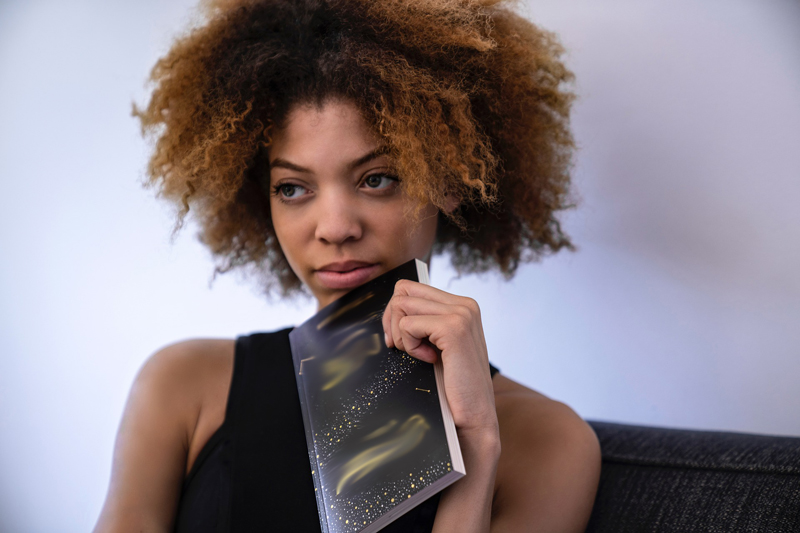 There is no issue as hard as the issue of absentee fathers. This is an emotional, and heart wrenching issue that has harmed our children, traumatized our women and degraded our black men. The sad truth of the matter is unmarried individuals begin "families" but do not remain together until their child or children reach adulthood. With a large majority of children now being raised by single mothers, we are raising a generation where marriage is an "option", and fathers will most likely never be in the picture. Black women are stressed and struggling because of absentee fathers and have a very negative view of men in general.

The anthology "Be a Father to Your Child: Real Talk from Black Men on Family, Love and Fatherhood", edited by April R. Silver, gives us insight on how the Hip Hop Generation views fatherhood and we hear from fathers who didn't leave.

If you look at some statistics, 70 to 85% of black children are currently being raised by single mothers. This suggests that black males who were brought up during the rise of gansta and misogynistic rap do not want to take on the responsibility of being a parent.

In "Be a Father to Your Child", we find a collection of essays written by men born between 1965 and 1989 who have children and are raising them. Among the writers in the book are Bakari Kitwana, author of "Why White Kids Like Hip Hop" and hip hop artist Talib Kweli, the father of two children. Bakari Kitwana admits that his eight year old son is not permitted to hear the majority of the music he writes. Talib Kweli shares how important education is and that hip hop music only teaches you how to look like a man, not be a man.

Also sharing their voices in the book are one young man who became a grandpa at the age of thirty six and another that was born as a result of a rape. Another man in the book had a father who was addicted to crack and ended up on skid row. Other writers, Kevin Powell, William Jelani Cobb, Davy D, James Paterson, Aaron Lloyd, rapper Rhymfest and the playwright Shaun Neblett share their thoughts on fatherhood and hip hop.

"Be a Father to Your Child" is a collection of interviews, essays, poems that give a composite picture of "hip hop heads" that show what is good bad and enduring about the hip hop culture. It also gives an alternative view to the belief that African American men do not care about their children and families. The contributors to this book discuss the challenges and victories when it comes to being fathers. They also share their ideas on how we can build solid and strong families.

"Be a Father to Child" is a good choice for those in need of inspiration when it comes to love family.



Related Articles
Editor's Picks Articles
Top Ten Articles
Previous Features
Site Map





Content copyright © 2022 by Sonya L. Wilson. All rights reserved.
This content was written by Sonya L. Wilson. If you wish to use this content in any manner, you need written permission. Contact Nina Guilbeau for details.