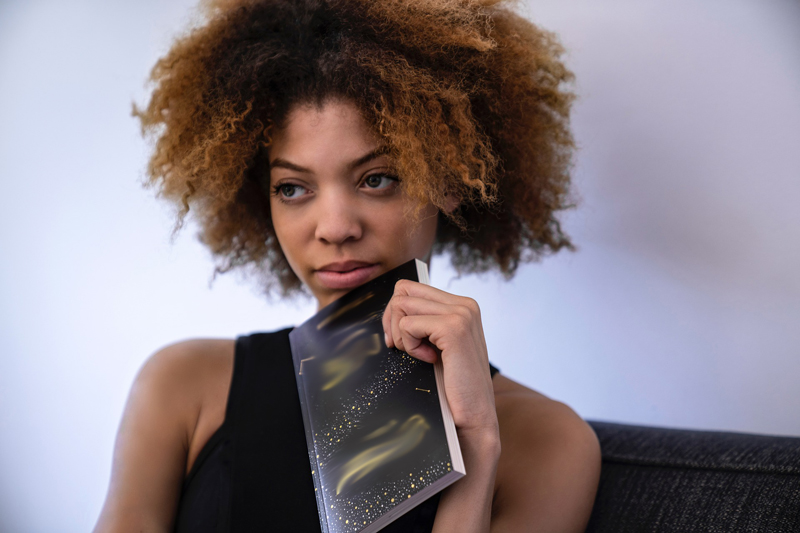 Philana Marie Boles, author of "Blame It on Eve" for adults has completed her second book, "Little Divas" a book for children. "Little Divas tells the tale of three girls that learn about loyalty, friendship and friendship.

We begin with Cassidy. Twelve year old Cassidy is the "good" girl that is trying to cope with the divorce of her parents. Cassidy is having a tough time living with her musician father while her mother is away in Africa for a year. Helping her through this hard time is her cousin and best friend Rikki. Cassidy complains that she and Rikki don't have fun together anymore since Rikki became preoccupied with boys. Cassidy longs for the day where she and Rikki did simple things like ride bikes.

Rikki is the "bad girl". Rikki longs for independence from her minister father and older sister who does everything right. However, in her hear she doesn't mind "goody-two-shoes" Cassidy around because she keeps her in line. Without Cassidy, Rikki feels that she may one day go too far.

Golden is the new girl in town. Golden is free to do whatever she wants but she needs someone to really listen to her. She looks forward to making new friends. Cassidy is anxious to be friends with Golden but Rikki doesn't want to. This resistance puts a strain on the relationship between her and Cassidy.

As the tale progresses, Cassidy discovers through other people that her father is thinking about sending her to private school and that he has begun dating. Feeling betrayed that her father hid things from her she decides to begin hiding thing from him. The three "little divas" attend a pool party without permission where Cassidy kisses a boy for the first time and gets some life lessons from Rikki's older sister.

The lives of these young ladies change quickly and they soon learn the showing their "inner diva" may be what is needed if they want to get respect for themselves and if they want to get something for themselves. At the end of this summer of change, the girls learn that respect yourself is the only way to make it in this life.

Author Philana Marie Boles is a native of Ohio who has a BFA if theater and creative writing. When she published her first novel "Blame it on Eve" she was living in New York City working for Spike Lee's Forty Acres & a Mule. She also worked for Glamour magazine. Philana Marie Boles is an author, spoken word artist and has also worked as a substitute teacher and mentor.



Related Articles
Editor's Picks Articles
Top Ten Articles
Previous Features
Site Map





Content copyright © 2022 by Sonya L. Wilson. All rights reserved.
This content was written by Sonya L. Wilson. If you wish to use this content in any manner, you need written permission. Contact Nina Guilbeau for details.