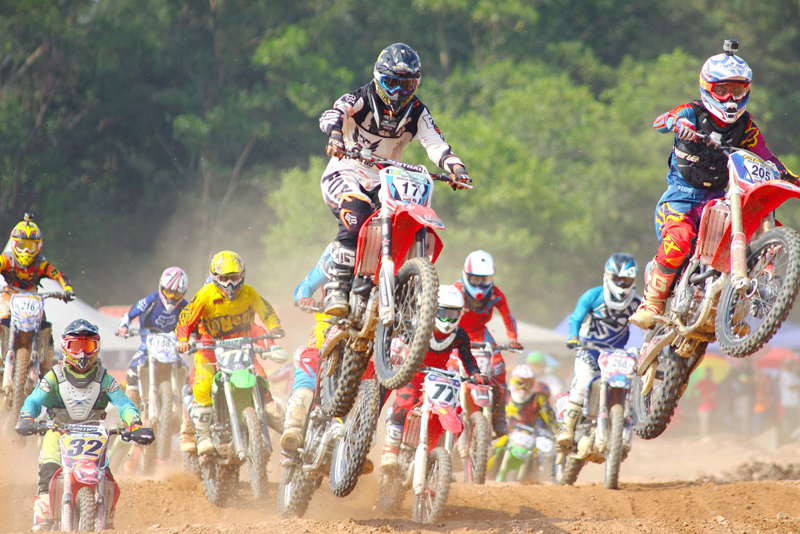 Just a little more fuel and the outcome of the Subway Fresh 500 from Phoenix could have had a totally different finish. Greg Biffle, driver of the Subway car, took the lead from pole sitter Kyle Busch on lap one. He was strong and dominant nearly the entire race. With ten laps to go however, Kevin Harvick who had been in the top ten most of the day, zoomed past him and didn't look back, breaking his 38 race winless streak. Biffle had been trying to conserve fuel, but he didn't conserve enough as he ran out on the last lap, along with his teammate Mark Martin. They weren't alone though. Jamie McMurray and David Stremme didn't have enough to make it either. They seemed to be dropping like flies on that last lap. Harvick makes the sixth different winner this season. Richard Childress Racing, owner of Harvick's car has been an incredibly strong team this year.

Not breaking his streak, Tony Stewart is the only driver that has led at least one lap in every race so far this season. Pretty amazing since he had to start the race last due to a mixup with his qualifying tires. They were accidently turned in to Goodyear, and since it is a rule that the top qualifiers use the same tires to start as they qualify with, he had to start at the back of the pack. Stewart took everything in stride and didn't let it fluster him. "No worries," he told crew chief Greg Zipadelli before the race. "It's more fun this way." It was certainly fun to watch him and his crew rapidly gain positions over the course of the race. This is one team that works together so well, that even seemingly the worst situations can be overcome.

The excuse of being a rookie no longer works for Kyle Busch. One has to wonder how many trips to the NASCAR hauler it will take before he gets the message that retaliation will be punished and harshly. NASCAR had to red flag the race on lap 99 when Kyle Petty got into the back of Michael Waltrip and created a wreck involving 8 cars. In a separate incident, Casey Mears got into Busch, and before taking his mangled car to the garage, Busch decided instead to retaliate and hit Mears car while it was stopped. Busch and his crew chief, Alan Gustafson, were issued an invitation to the NASCAR hauler after the race, but, that wasn't the extent of his punishment. It took them about 45 laps to get the pole sitter's car back on the track, but then he had to also serve a 5 lap penalty for the incident. I don't know how many more warnings the boy is going to get. His hot temper needs to be cooled down. If it were me, he would be told that this would be the last time he would get off so easily. I would start deducting points, and it would be more with each infraction. He's been out of control too many times this year, and something needs to be done.

You might have to take a second look out on the track in Talladega this week, it will certainly be brining back memories when in honor of Dale Earnhardt's birthday, Dale Earnhardt Jr.'s car will have a special black paint scheme. The car looks very much like his daddy's number 3 car. This is the type of tribute that Dale Jr. likes to participate in. "There are some things that come and go without a blink of the eye," Earnhardt Jr. said on Tuesday. "But there are other things that come and go that you want to point out and you want to recognize and -- between me and my family and all of his fans -- you do want to take a moment and remember. "I think his birthday is a good one."

The issue of bump-drafting comes up repeatedly, especially when dealing with restrictor plate racing. Over the years they have made the bumpers stronger to withstand it. For the Aaron's 499 in Talladega this week, they have decided to try a softer bumper to minimize the bump-drafting. The soft bumper brings mixed feelings. Jeff Gordon feels that it will be a positive thing. "I think it will make guys have to think a little bit more about how they pass. That goes back to the type of drafting I learned early on when we used the air to push the cars around instead of the bumpers." Jeff Burton on the other hand doesn't see much difference. "To be quite honest, I don't really think they've done anything," Burton said. "If you really look at the new front bumpers that will be in the cars, they are really strong. "I don't think we've done anything but cause a lot of work without accomplishing anything. Maybe I'll be proven wrong, but when I look at it, I see an extremely strong front bumper." Burton doesn't have much confidence at all when it comes to the idea of the soft bumper preventing the "Big One". "There's going to be a big wreck, you just have to hope you miss it.", he stated.

Your e-mails this week have been entertaining! The passion of NASCAR fans is always evident when they feel that their driver has been wronged in some way. Keep letting me know how you feel!

Til next week......

This site needs an editor - click to learn more!


Related Articles
Editor's Picks Articles
Top Ten Articles
Previous Features
Site Map





Content copyright © 2019 by De Powell. All rights reserved.
This content was written by De Powell. If you wish to use this content in any manner, you need written permission. Contact BellaOnline Administration for details.