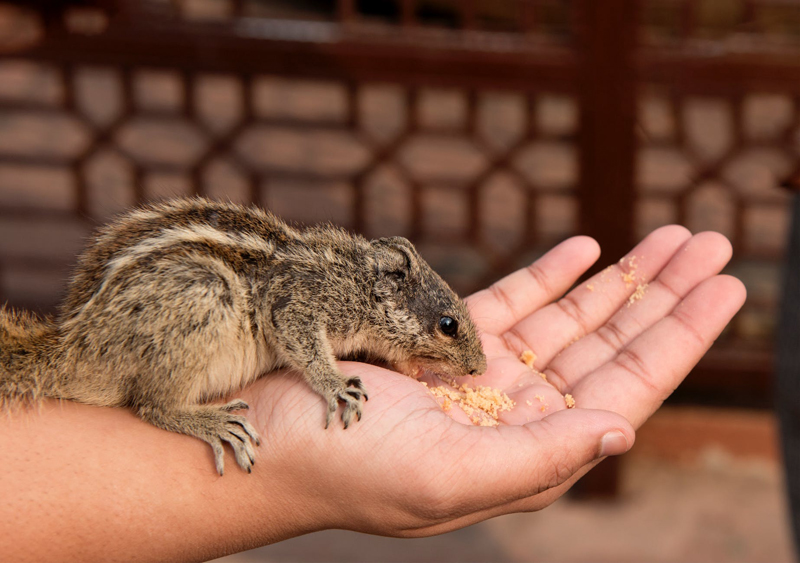 Having a pet llama could be complicated. They need plenty of space to exercise, play, and to graze. They are also a social animal so make sure you can have more than one llama. The llama is considered livestock so be certain you are zoned for livestock.
It is said that Llamas originated in North America well over 40 million years ago. Eventually they became extinct in North America but survived in numbers in South America. They are from the family Camelidae and the genus Lama. They are similar to the alpaca but the alpaca is smaller in size.
The ill, young or old Llama cannot handle temperature extremes. Protect them from cold weather as well as hot weather. Provide a shaded shelter for temperature extremes. During cold weather provide a heat source. Protect the llama from the heat source or any electrical cords. Provide air circulation (and again, shade) during hot, hot humid weather. The top half of the shelter could be built to open to let the breeze come through to cool the animals. Provide a fan if no other air circulation is available. Otherwise, adult, moderately aged and healthy llama's are very hardy, though a shelter to protect from temperature extremes should be provided for all llamas.
The llama is a wool animal. During hot weather it is beneficial to trim the fur but not too close to allow the sun to burn the skin. The fur will keep them warmer in the cold winter.
Llamas are grazing animals and will need sufficient space to graze. They should also be supplemented with grain and hay. Don't overfeed. Always provide clean fresh water changing it at least daily.
You will need to find a veterinarian before acquiring a llama. The llamas will need worming, toenails trimmed (two on each foot the llama does not have hooves). They may also need vaccinations and checkups.
Keep your llama healthy and they could have a lifespan from 15 to near 30 years.
The llama is an intelligent animal. They are normally gentle though, they can be a bit on the stubborn side. They can also be a nervous animal and can occasionally choke on their food especially pellets and grain. Spread out the food in their food container to make it more difficult for them to eat to fast. You can also make it more difficult to eat fast by making it more complicated by adding large rocks. These rocks will slow down their eating forcing them to eat around the rocks. it is always a good idea to observe the animals while they are eating. Stop the choking by calming the animal while gently raising the lower jaw of the llama and messaging the throat.
Approach the llama with caution, they will spit if frightened. Take notice of their mood. If their ears are laying straight back it is not the time to approach the llama. They also don't normally like their head messed with, caress the animal on the neck or back.
This article will continue with the breeding of llamas and the care of the young. A baby llama is called a cria.
Diana Geiger Exotic Pets Editor
on
Storey's Guide to Raising Llamas: Care/Showing/Breeding/Packing/Profiting [Paperback]
My book five star reviews a ferret book with current and up-to-date information FERRETS: A Complete Guide [Paperback]. Tell your friends!
Ferrets a complete guide also available on Kindle
Ferrets: A Complete Guide
This site needs an editor - click to learn more!

You Should Also Read:
Exotic Pet Site Map
Ferrets - A Complete Guide Paperback and Kindle
Exotic Pet Shopping - safety first!




Related Articles
Editor's Picks Articles
Top Ten Articles
Previous Features
Site Map





Content copyright © 2022 by Diana Geiger. All rights reserved.
This content was written by Diana Geiger. If you wish to use this content in any manner, you need written permission. Contact BellaOnline Administration for details.